FDA approves Pfizer's maternal RSV vaccine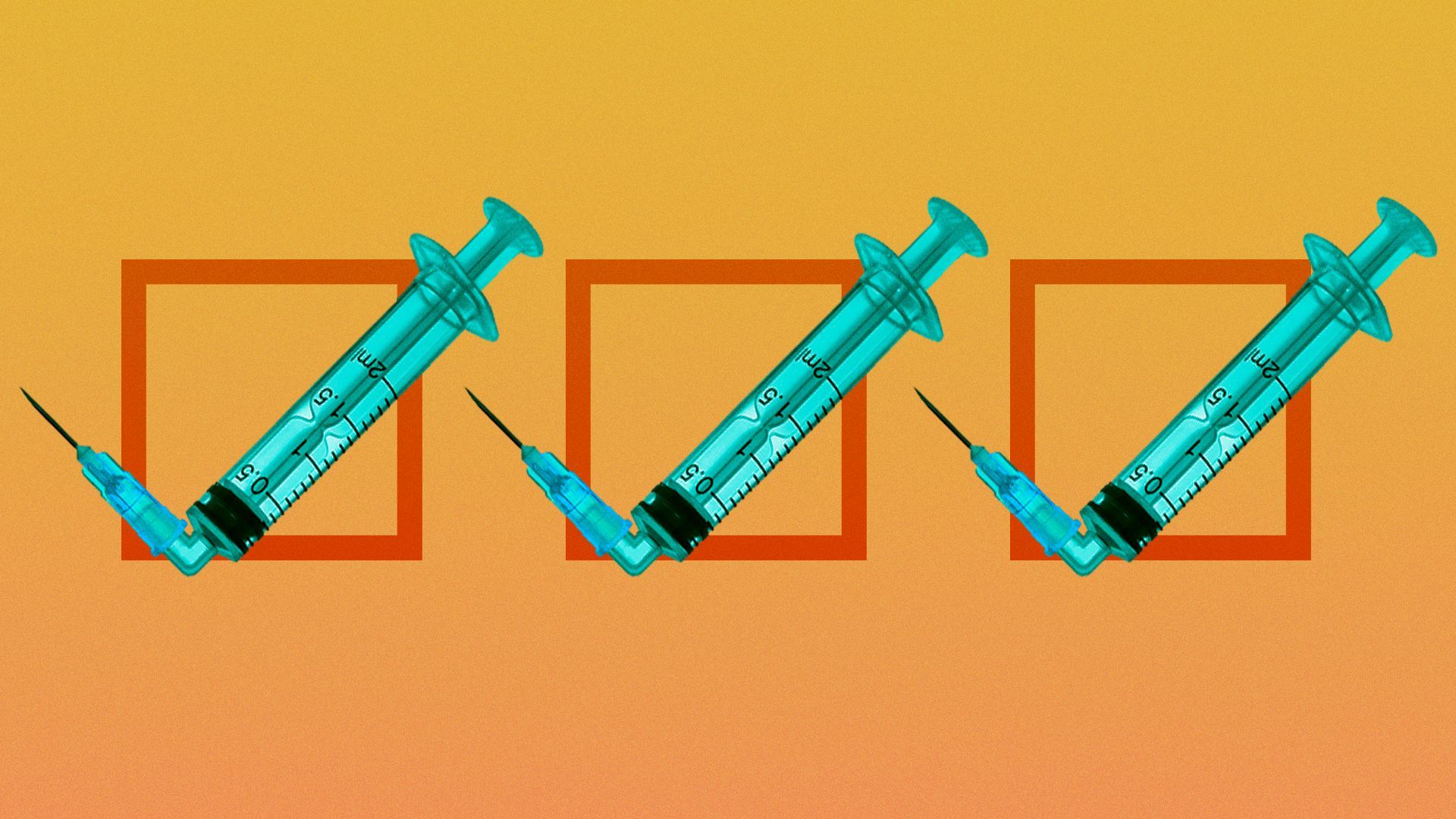 The Food and Drug Administration on Monday approved the first vaccine that can be given to pregnant patients to protect infants against respiratory syncytial virus, or RSV.
Why it matters: The shot from Pfizer would give built-in protection against RSV to newborns, when they're most vulnerable to a virus that is a leading cause of death for infants worldwide and overwhelmed children's hospitals last fall.
Of note: Another new drug, Beyfortus, from Sanofi and AstraZeneca will be available for infants younger than 8 months old born during their first season of RSV, in addition to those between 8 and 19 months who are at high risk.
Details: Pfizer's vaccine, Abrysvo — which was previously approved for older adults — protects infants from severe RSV in their first six months by creating antibodies that neutralize the virus and can be transferred in the womb.
Late-stage trial data found the vaccine was 82% effective at protecting infants from severe disease in their first three months and was 69% effective over six months.
It will be administered as a single-dose injection between weeks 32 and 36 of pregnancy, per an FDA statement.
This is a more limited window than what FDA advisers recommended in May, when they endorsed giving the shot as early as 24 weeks However, panel members said the data left the optimal timing unclear.
What they're saying: "This approval provides an option for healthcare providers and pregnant individuals to protect infants from this potentially life-threatening disease," said Peter Marks, director of FDA's Center for Biologics and Research.
Catch up fast: Independent advisers to the FDA in May endorsed Pfizer's vaccine to protect infants but expressed concerns about insufficient data on safety.
Some panel members worried about the FDA's ability to track maternal health outcomes after the vaccine's approval.
Other panelists noted the risk of preterm births, which led GlaxoSmithKline to halt a trial of an RSV vaccine last year.
Pfizer officials said there is no definitive evidence of increased risk.
What's next: A CDC panel of outside vaccination experts still have to formally recommend the vaccine before it can be used in pregnant patients.
The panel is scheduled to meet in October, but with RSV season approaching, it could call a special meeting before then.
Go deeper