FDA advisers endorse maternal vaccine for RSV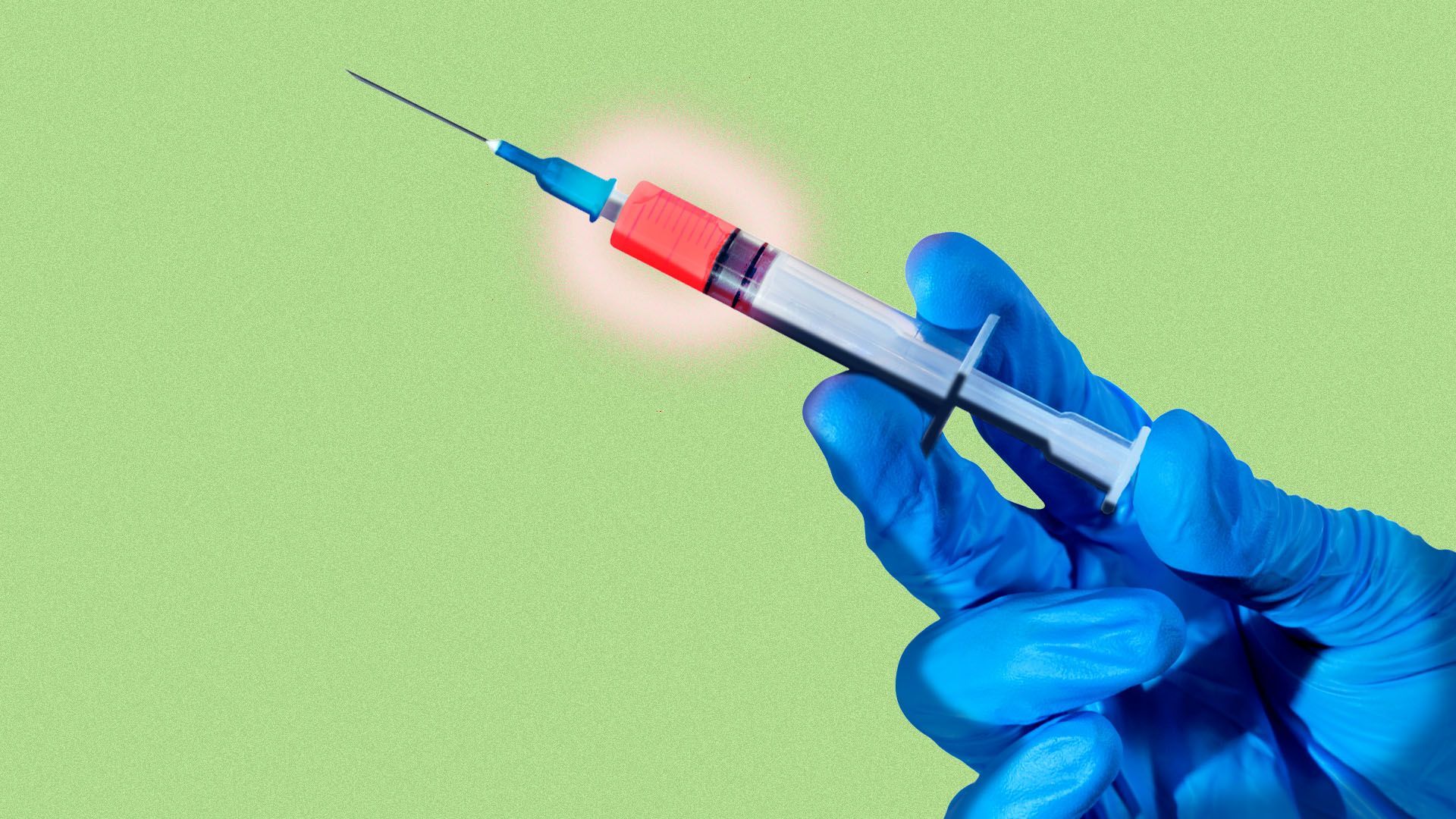 Food and Drug Administration advisers on Thursday endorsed giving pregnant people an experimental Pfizer vaccine to protect infants against respiratory syncytial virus, despite concerns about insufficient data on safety risks.
Why it matters: RSV is a leading cause of death for infants worldwide, particularly those under six months, but finding an effective vaccine has challenged scientists for decades.
How it works: Pfizer's vaccine would prevent severe illness in infants in their first six months by creating neutralizing antibodies that can be transferred in the womb.
Trial data analyzed by federal regulators found that the shot had an 82% efficacy rate at protecting infants in their first three months.
It had a 69% efficacy rate at preventing severe illness at six months.
Yes, but: While the FDA's 14 outside advisers unanimously voted the shot was effective, four voted no on the question of whether it was safe, saying there wasn't enough data.
Some panelists noted concerns about preterm births — a safety risk which led GlaxoSmithKline to halt a trial of an RSV vaccine last year. A Pfizer official said there is no definitive evidence of increased risk.
Other members, including Holly Janes, a biostatistician at Fred Hutchinson Cancer Center, said the stated optimal timing for administering the vaccine is still unclear.
"I'm uncomfortable with the notion of kicking the can down the road" and relying on surveillance studies instead of trial data to confirm its safety, Janes said.
Amanda Cohn, the CDC director of the division of birth defects and infant disorders, who voted yes for safety, worried about the FDA's ability to have a post-marketing surveillance system in place to track maternal health outcomes.
What they're saying: Determining whether the benefits outweighs the risk is a "very complicated question because the person that we're vaccinating is not the person who's receiving the benefit," said Jay Portnoy, a professor of pediatrics at the University of Missouri-Kansas City.
"I wish we had an explicit vote on maternal safety " instead of one solely focused on the infant, said Saad Omer, an epidemiologist who leads the Yale Institute for Global Health. "Women are not just vessels."
Catch up quick: Children's hospitals last fall were swamped with respiratory infection cases.
RSV treatment costs nearly $710 million per year, with public sources paying more for than half of infant RSV medical costs, according to an August analysis from the Journal of Infectious Diseases.
The FDA earlier this month approved GlaxoSmithKline's RSV vaccine for people 60 and older, another high-risk group.
An FDA decision on Pfizer's vaccine for the same age group is expected at the end of May.
Go deeper: Race for RSV shots heats up with maternal vaccine
Go deeper