CDC endorses first RSV shot for all infants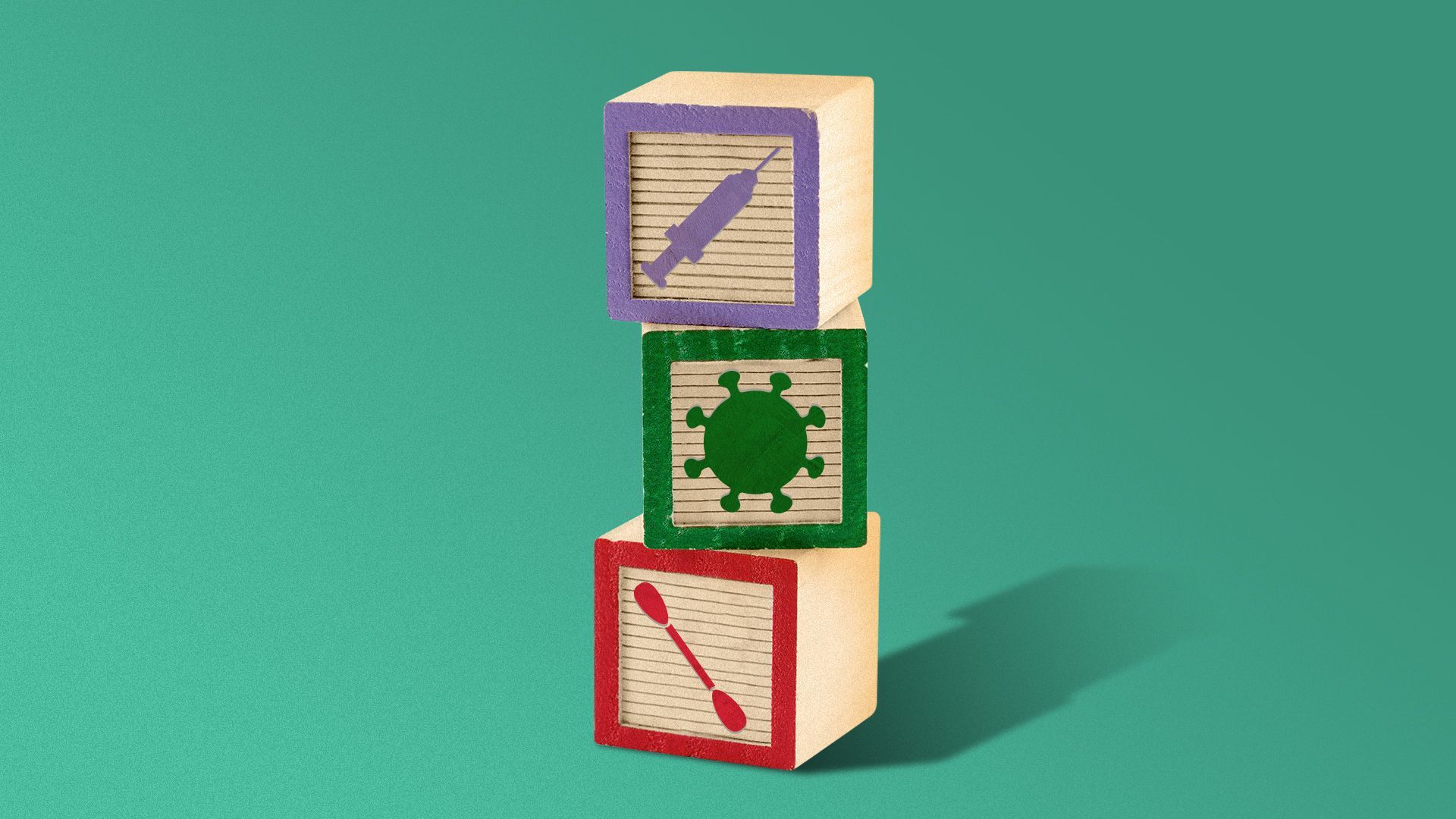 The Centers for Disease Control on Thursday adopted an expert panel's recommendation to administer an antibody shot to protect infants against respiratory syncytial virus.
Why it matters: The $495 shot becomes the first in the U.S. to protect all infants from RSV, the most common cause of hospitalization of children under the age of 1 in the U.S.
Details: The drug, Beyfortus, from Sanofi and AstraZeneca is expected to be available before RSV typically begins circulating in October.
A CDC panel of outside experts unanimously backed the shot earlier on Thursday — and also voted to add the antibody to the Vaccines for Children Program to ensure uninsured or Medicaid-eligible kids can access the shot for free.
The drug would be available to infants younger than 8 months old born during their first season of RSV, and for children ages 8-to-19-months old who are at high risk of severe RSV and entering their second RSV season.
CDC is recommending Alaska Native and American Indian children younger than 2 years old be included in the high-risk group, because of their high hospitalization rates.
What they're saying: "This new RSV immunization provides parents with a powerful tool to protect their children against the threat of RSV," said CDC Director Mandy Cohen. "RSV is the leading cause of hospitalizations for infants and older babies at higher risk and today we have taken an important step to make this life saving product available."
Catch up fast: The FDA approved the antibody for all infants last month after an uptick of RSV cases last fall that strained children's hospitals.
Another RSV shot named palivizumab from MedImmune is already on the market, but it's administered monthly and only to young children at high risk.
Zoom in: The CDC told advisers during Thursday's meeting that the shot can be included in Affordable Care Act coverage requirements, noting the law doesn't have a statutory definition of a vaccine.
But while the ACA requires insurers cover recommended immunizations at no additional cost, panelists said implementation could take time and that hospitals and providers may have to pay for the shots upfront.
"Right now, it is a huge cost and honestly, a disincentive to be able to get people to do the right thing," said the advisory committee chair Grace Lee, chief quality officer at Stanford Medicine Children's Health.
Members also noted that since it's not a vaccine, it wouldn't show up on immunization records due to coding, which could pose issues with insurance reimbursement.
The bottom line: "We have a lot of logistics to work out," said member Helen Keipp Talbot, an infectious disease specialist at Vanderbilt University. "But I think this is life changing."
Go deeper