FDA approves 1st RSV immunization for all infants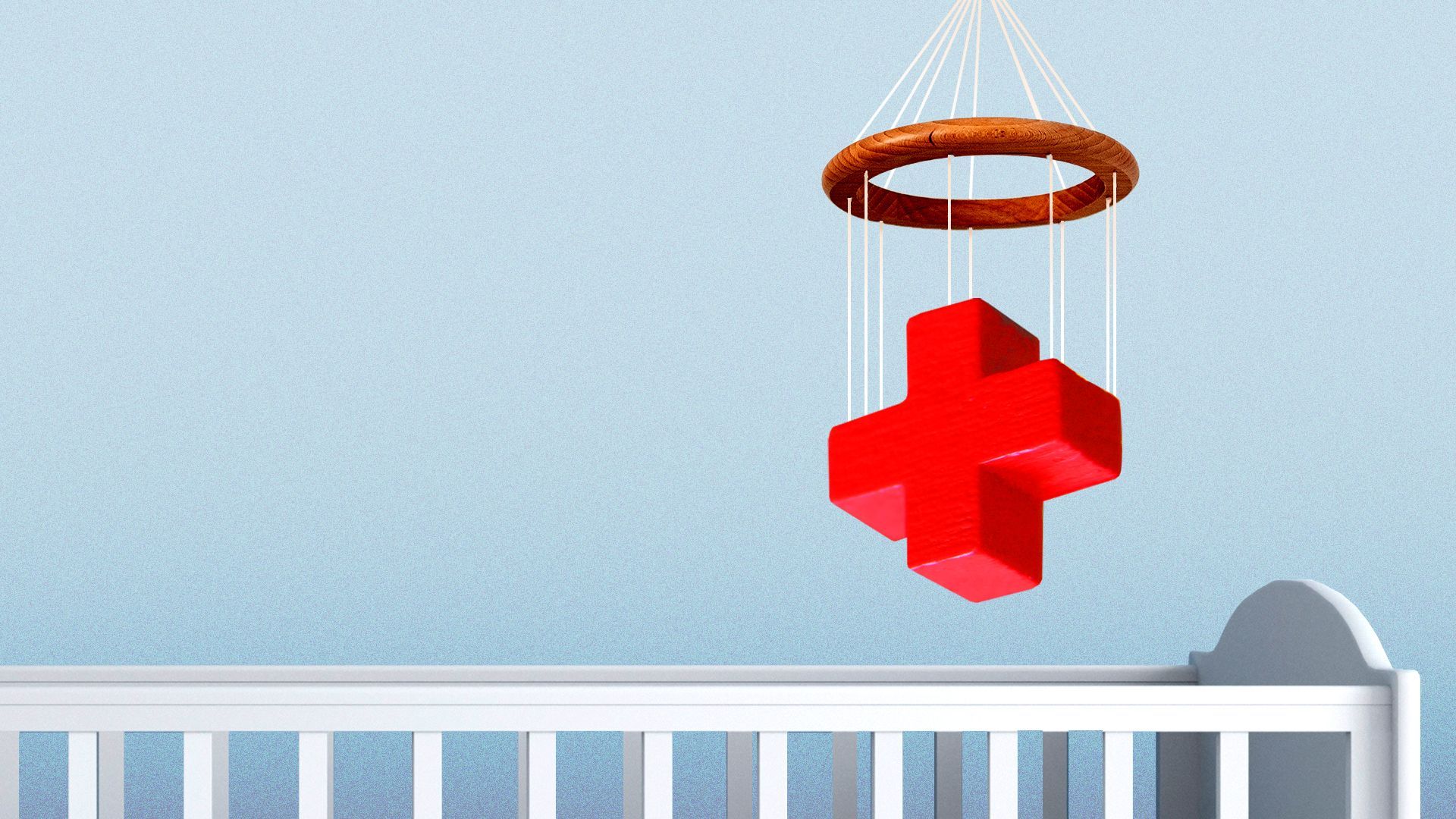 The Food and Drug Administration on Monday approved an antibody against respiratory syncytial virus for children one year old and younger, making it the first RSV immunization available for that full age group.
Why it matters: RSV is considered the second leading cause of death during the first year of a child's life, with infants six months and younger at greater risk of becoming severely ill.
Around one to two out of every 100 children younger than six months with RSV may need to be hospitalized, per data from the Centers for Disease Control and Prevention.
The big picture: In most parts of the U.S., RSV circulation is seasonal, typically starting in the fall and peaking in the winter, the FDA said.
Driving the news: Beyfortus, an antibody developed by Sanofi and AstraZeneca, can be administered to infants born prior to the RSV season or at birth via an intramuscular injection to the newborn.
The Sanofi-AstraZeneca antibody is the first antibody to be approved for all infants. Another shot known as palivizumab is already on the market, but is administered monthly only for young children at high medical risk.
Details: Beyfortus is approved for the prevention of disease in infants during or entering their first RSV season, as well as for children up to two years old who remain vulnerable to the disease.
The most common adverse side effects include rash and injection site reactions.
What they're saying: "Today's approval marks an unprecedented moment for protecting infant health in the U.S., following an RSV season that took a record toll on infants, their families and the U.S. health care system," said Thomas Triomphe, executive vice president of vaccines at Sanofi.
"Beyfortus represents an opportunity for a paradigm-shift in preventing serious respiratory disease due to RSV across a broad infant population in the U.S.," said Iskra Reic, executive vice president of vaccines and immune therapies at AstraZeneca.
What's next: The companies say they plan to make Beyfortus widely available in the U.S. before the season starts this year.
A panel of CDC advisers must sign off on the antibody before it reaches the public. They will meet in August to make recommendations on how it must be administered by health providers.
What we're watching: The FDA is expected in August to issue a decision on a maternal vaccine developed by Pfizer that was found to be 81.7% effective at protecting newborns in the first three months of life against severe illness.
Go deeper: Race for RSV shots heats up with maternal vaccine
Go deeper