FDA approves 2nd U.S. RSV vaccine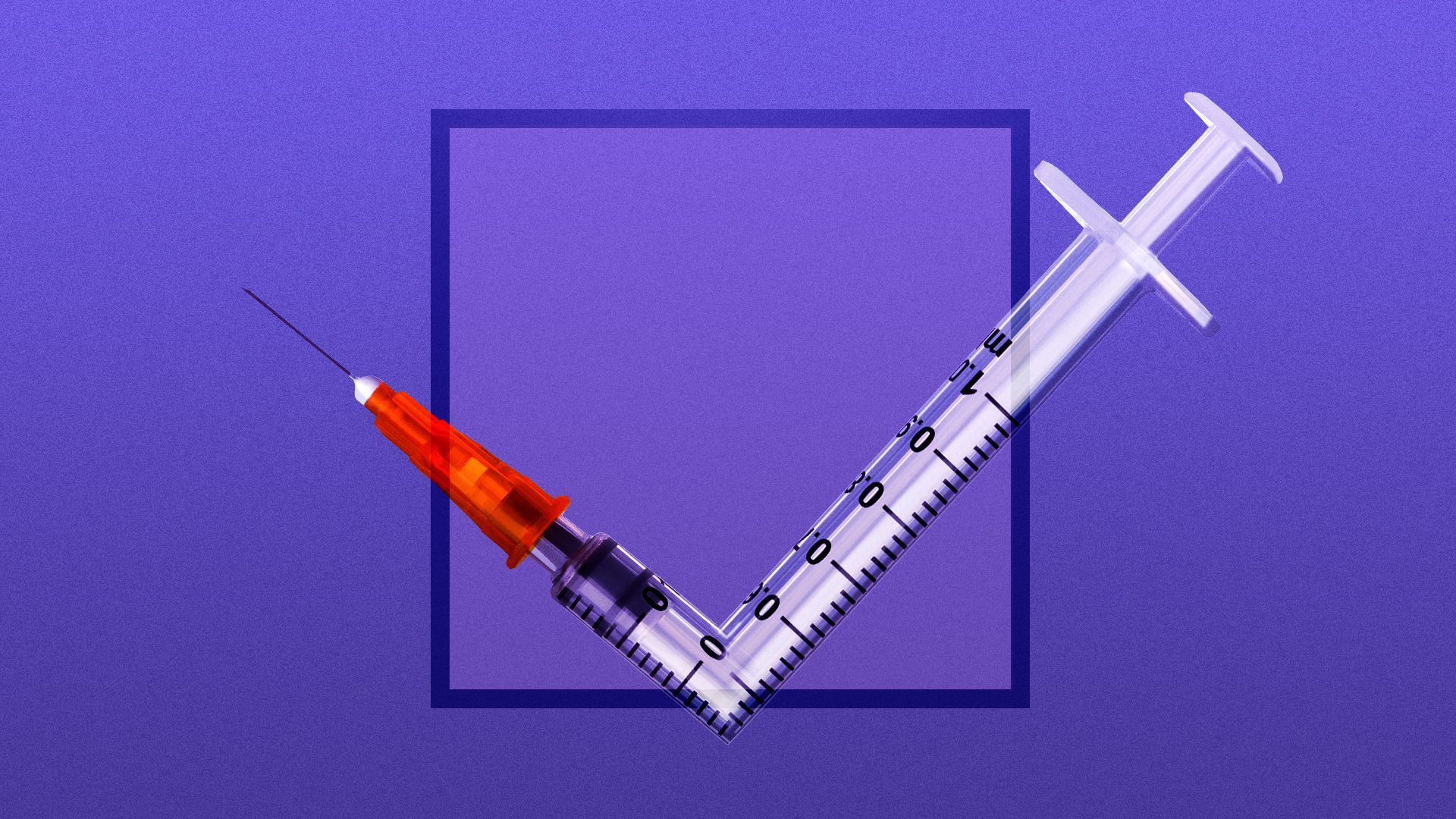 The Food and Drug Administration on Wednesday approved Pfizer's vaccine against respiratory syncytial virus for people aged 60 and older, making it the second RSV shot authorized for use in the U.S.
Why it matters: With the earlier approval of GlaxoSmithKline's RSV vaccine, older adults could soon have a choice of shots against the virus.
What we're watching: The CDC needs to first recommend both the Pfizer and GSK vaccines before they're made available to the public.
An advisory committee for the agency will discuss both vaccines at a meeting in late June.
Details: Pfizer said last August that its RSV vaccine was about 86% effective at preventing severe illness.
The shot was also found to be around 67% effective at preventing milder illness.
Ultimately, the company said that the vaccine "was well-tolerated, with no safety concerns."
What they're saying: The RSV vaccine "will address a need to help protect older adults against the potentially serious consequences of RSV disease," said Annaliesa Anderson, senior vice president and chief scientific officer of vaccine research and development at Pfizer.
Zoom out: After decades of failed attempts, pharmaceutical companies are closer at making shots and treatments available for groups that are particularly vulnerable to RSV beyond older adults, including young children.
An FDA advisory committee endorsed giving pregnant people an experimental Pfizer vaccine to protect infants from the virus, which is a leading cause of death for infants worldwide.
Sanofi and AstraZeneca are working on an antibody for infants under 12 months of age that FDA advisers are expected to review in early June.
Go deeper: Race for RSV shots heats up with maternal vaccine
Go deeper