Dem congressman wants Biden to "invite" primary challengers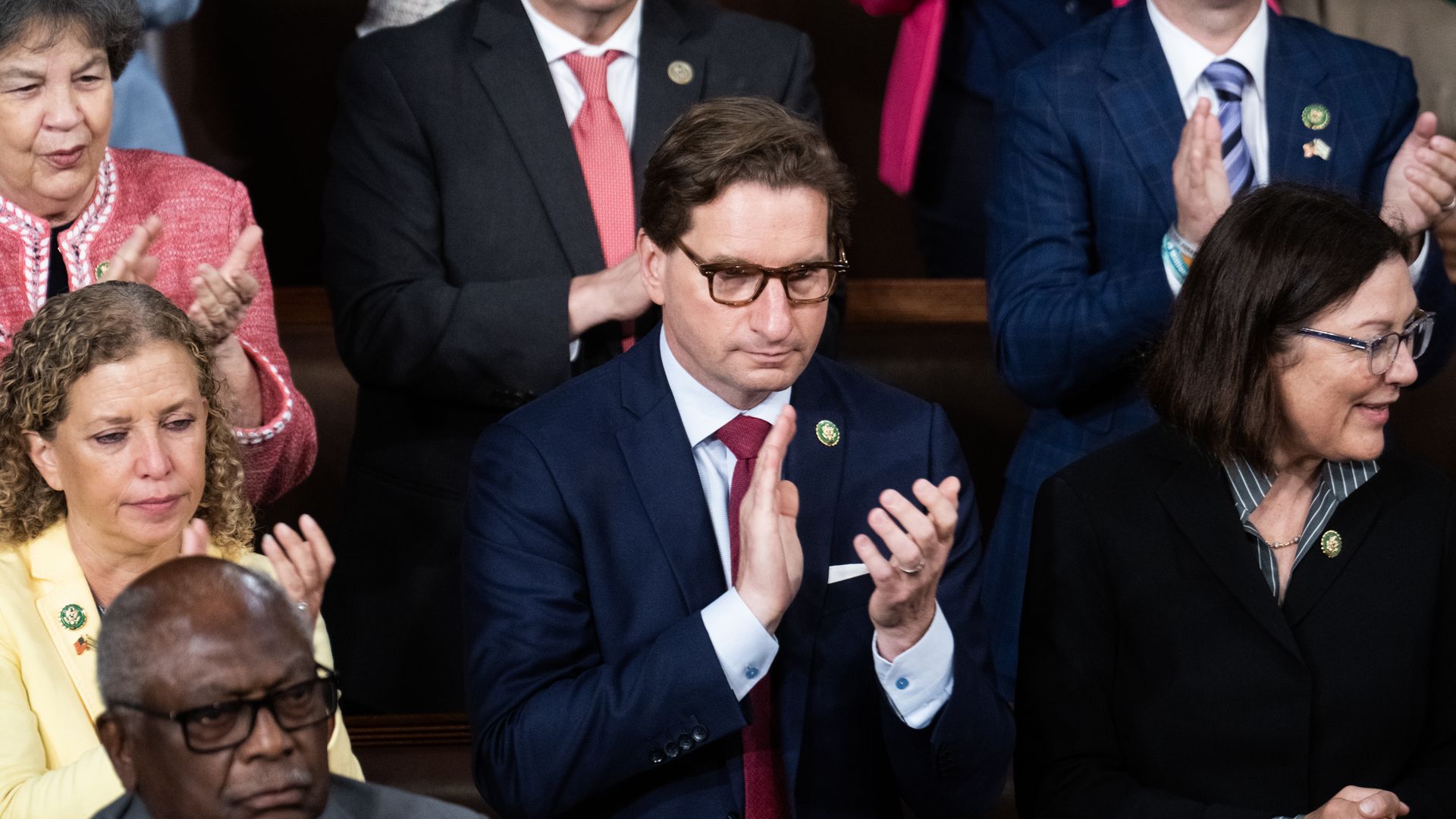 Rep. Dean Phillips (D-Minn.) said Friday he wants President Biden to welcome competition in the 2024 Democratic presidential primary.
Why it matters: Phillips told Axios he is still considering mounting his own intra-party challenge to Biden if nobody else gets in the race.
Driving the news: Phillips said in a CNN interview that Biden should "actually invite people to the primary stage" to promote competition.
"Not me," he said. "I think I'm able and prepared for the job, but I'm a third-term congressman, I have 60,000 Twitter followers and $250,000 in my campaign account. There are people ready to go."
Phillips specifically floated female officeholders and "moderate governors from the heartland" as possible Biden alternatives, but said "some have asked that I not even reference their names right now."
Yes, but: Phillips told Axios he hasn't ruled out a bid, saying his comments about his personal preparation for a run were "not closing the door, but holding it open for others."
Between the lines: Phillips has cited polling showing around half of Democrats don't want Biden as the nominee in 2024, and said Friday the appointment of a special counsel to investigate Hunter Biden may only worsen his standing.
"I don't think this touches the president," Phillips said of the investigation, but "if anybody believes this doesn't hurt [politically], you must be living in a different world than I am."
Go deeper