Rep. Dean Phillips still mulling primary bid against Biden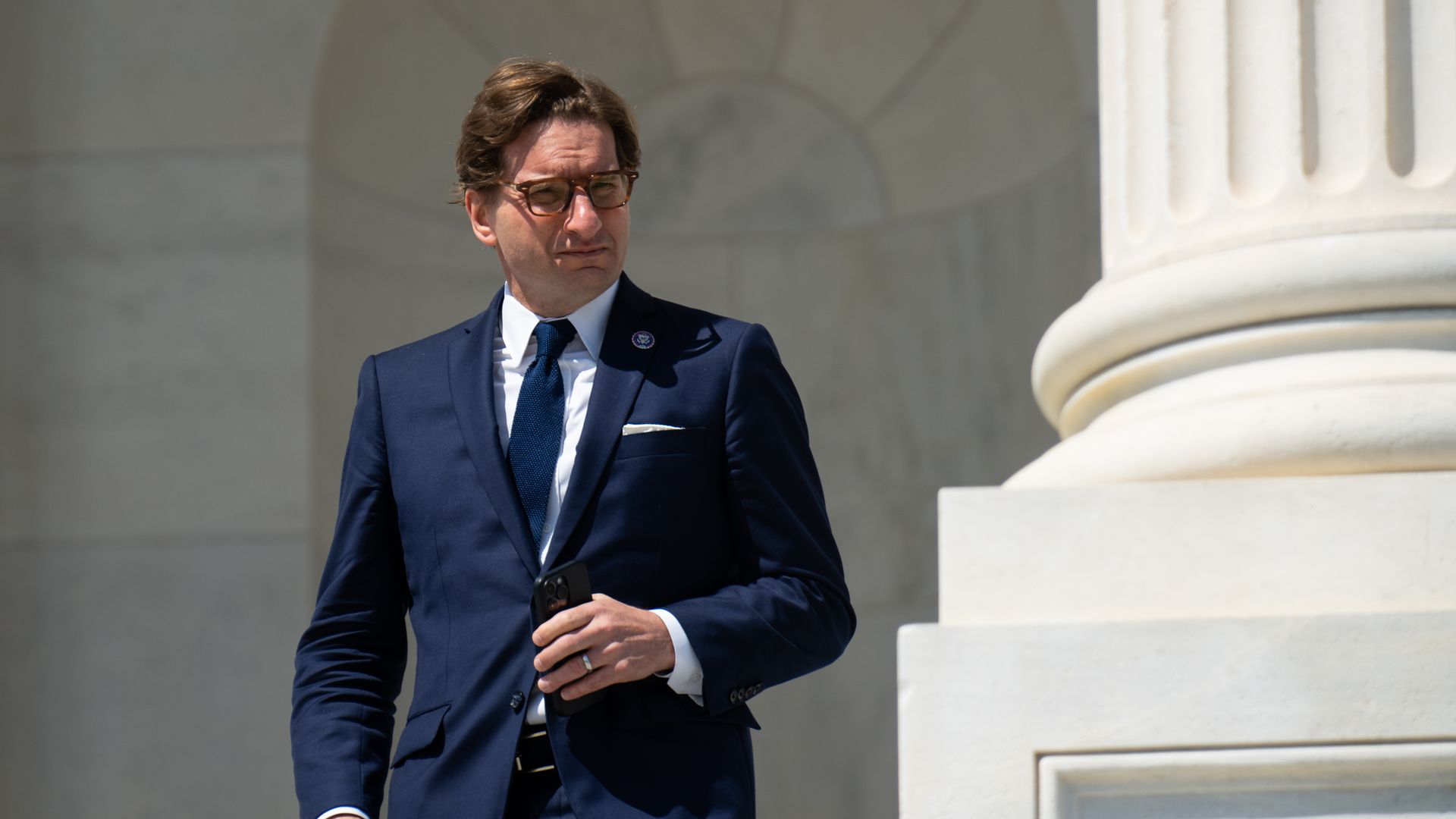 Rep. Dean Phillips (D-Minn.) remains undecided on a primary bid against President Biden but is not currently "well-positioned" for a run, he said in an interview Sunday.
Why it matters: The three-term congressman has refused to throw his support behind the president, advocating for a robust Democratic primary.
What he's saying: "I think I'm well-positioned to be President of the United States, I do not believe I'm well-positioned to run for it right now," Phillips said on CBS' "Face the Nation."
Citing polling that shows about half of Democratic primary voters prefer an alternative to the 80-year-old president, Phillips called for "those who are well positioned, well prepared, have good character and competency, they know who they are, to jump in."
Phillips called Biden "an amazing man," but said the "only way to determine" if he can beat former President Trump is to have a contested primary.
Vice President Kamala Harris, he said, is "absolutely qualified," but he wants "as many people as humanly possible" to jump into the primary.
State of play: Biden currently faces just two major Democratic challengers – Robert Kennedy Jr., a lawyer and vaccine skeptic, and Marianne Williamson, a spiritual guru who ran for president in 2020.
Phillips said that while he is pleased Biden has rivals, Kennedy, his closest competitor, is "not the one that I'm looking for. I don't believe him to be a Democrat."
He also called for that Cornel West, a prominent left-wing scholar running for the Green Party nomination, to instead run in the Democratic primary, arguing that a strong Green candidate would siphon votes from the Democratic nominee.
The backdrop: Phillips met with donors in New York City this week about a potential presidential bid and has said he's been encouraged to run.
"Democrats are telling me that they want, not a coronation, but they want a competition," he said Sunday.
Go deeper