Top Democrats seek DOJ investigation of Clarence Thomas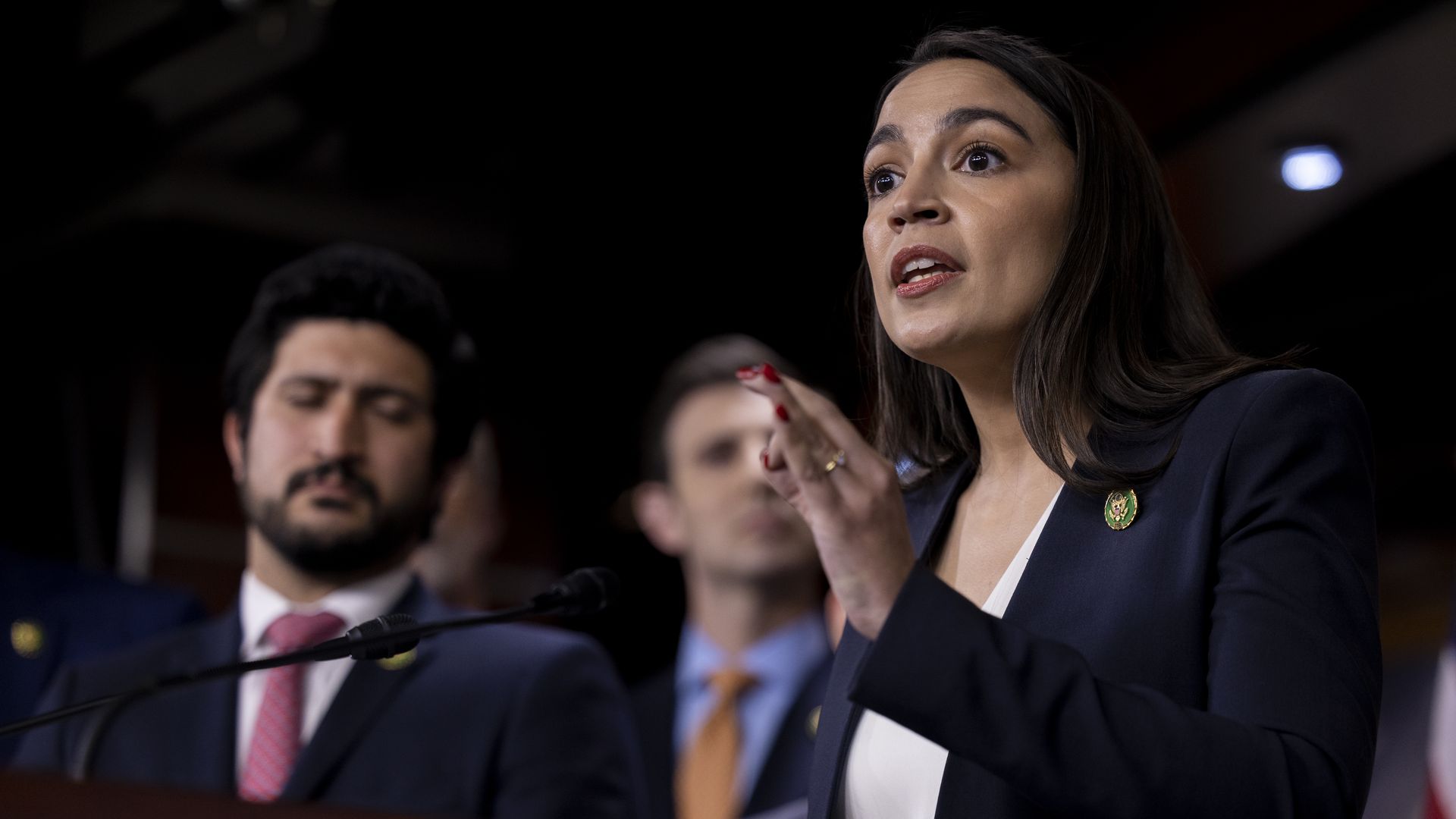 A group of leading House Democrats on Friday called for the Justice Department to open an investigation into Supreme Court Justice Clarence Thomas.
Why it matters: Calls by Democratic lawmakers for the court to conduct an internal inquiry into Thomas' lavish donor-funded trips, as well as their efforts to conduct their own probe, have been met with stonewalling.
Driving the news: The nonprofit news organization ProPublica, in a report on Thursday, offered new details about the scale of Thomas' undisclosed, billionaire-funded travel during his decades on the court.
The outlet reported that Thomas has taken at least 38 trips – including private jet flights, a yacht voyage and stays at luxury resorts – paid for by multiple conservative billionaires.
What they're saying: "We write to urge the Department of Justice ('DOJ') to launch an investigation into Supreme Court Justice Clarence Thomas," five House Democrats led by Rep. Alexandria Ocasio-Cortez (D-N.Y.) wrote in a letter to Attorney General Merrick Garland.
The probe, they said, should look at Thomas "consistently failing to report significant gifts he received from Harlan Crow and other billionaires for nearly two decades—in defiance of his duty under federal law."
The lawmakers pointed to statute requiring federal judges to disclose gifts, including travel, worth more than $1,000.
"No individual, regardless of their position or stature, should be exempt from legal scrutiny for lawbreaking," they wrote.
The intrigue: In addition to Ocasio-Cortez, the vice ranking member of the House Oversight Committee, the letter was signed by Judiciary Committee ranking member Jerry Nadler (D-N.Y.), Oversight Committee ranking member Jamie Raskin (D-Md.), and Democratic Caucus Vice Chair Ted Lieu (D-Calif.).
The other side: Thomas has pushed back on criticism of his conduct in April, saying he has "always sought to comply with the disclosure guidelines."
Thomas said he received guidance early in his time on the court that "this sort of personal hospitality from close personal friends, who did not have business before the Court, was not reportable."
Mark Paoletta, a vocal Thomas ally, sought to front-run the latest ProPublica report in social media posts on Tuesday, calling in a "smear job" and saying one of the billionaires "had no business before court."
The Justice Department and the Supreme Court's public information office did not immediately respond to requests for comment.
Go deeper