Democratic lawmakers urge SCOTUS probe into Thomas over alleged gifts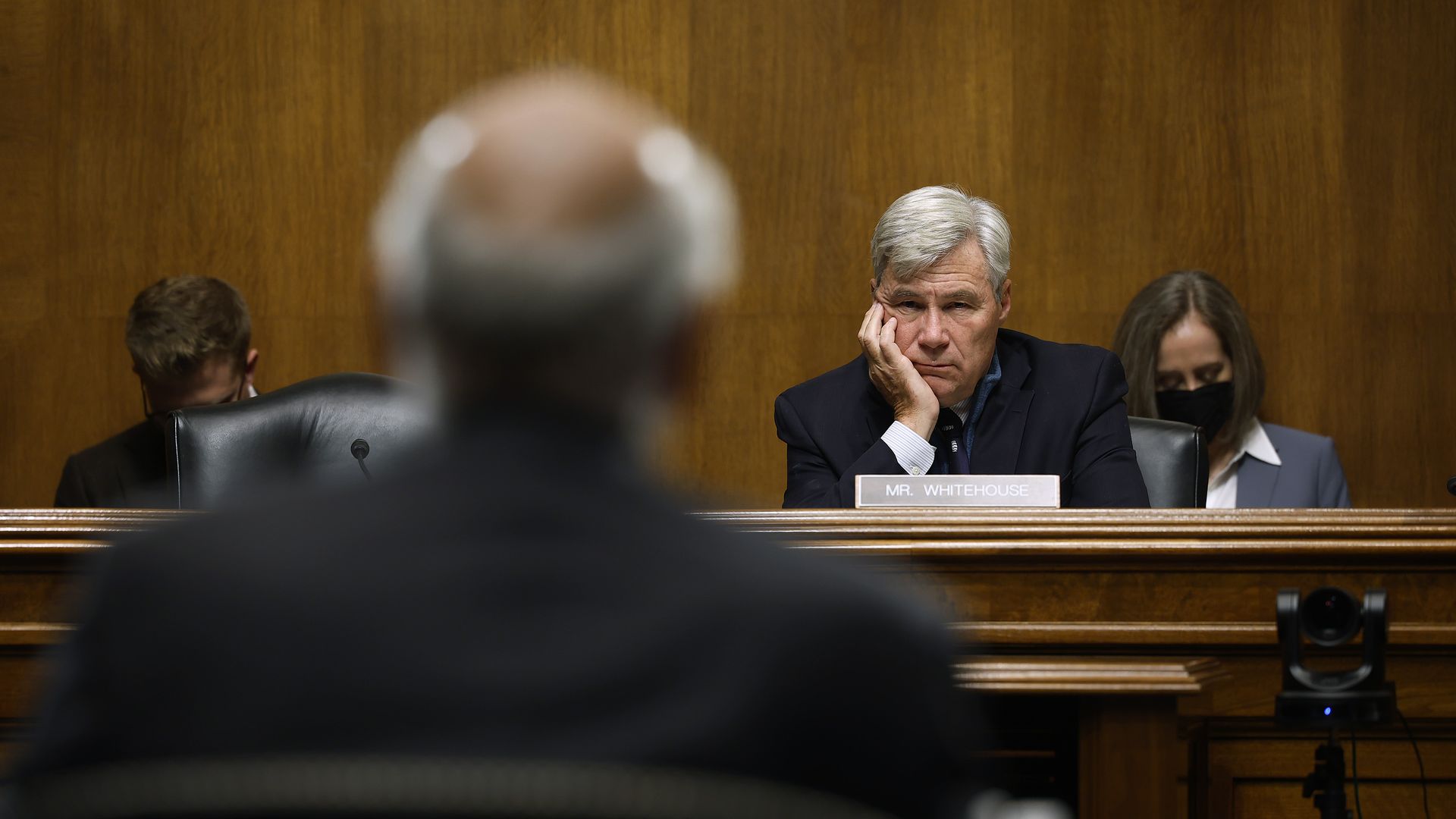 Nearly two dozen House and Senate Democrats on Friday asked Supreme Court Chief Justice John Roberts to launch an investigation into Associate Justice Clarence Thomas.
Why it matters: It's Democratic lawmakers' first unified response to a ProPublica report about Thomas receiving lavish gifts, including trips, from billionaire Republican donor Harlan Crow.
Driving the news: In a letter to Roberts, the Democrats — led by Sen. Sheldon Whitehouse (D-R.I.) and Rep. Hank Johnson (D-Ga.) — wrote that he should launch a "swift, thorough, independent and transparent investigation" to fulfill his duty to "safeguard public faith in the judiciary."
"To date, the Court has barely acknowledged, much less investigated, these allegations," they wrote, noting that public trust in the Supreme Court has "plummeted to an all-time low."
The lawmakers wrote that the investigation should look into whether individuals "with interests related to Justice Thomas's official duties" joined the trips.
Background: The ProPublica report spurred a range of reactions from Democrats on Thursday – with two House progressives going so far as to call for Thomas to be impeached.
Others want Congress to investigate the matter, while one even proposed that Thomas' fellow justices censure him.
The other side: Thomas said in a statement Friday that he has "always sought to comply with the disclosure guidelines" and that he believed he had done nothing wrong based on guidance he received "early in [his] tenure."
Crow said in a statement that he and his wife "never sought to influence Justice Thomas on any legal or political issue," and that he was "unaware of any of our friends ever lobbying or seeking to influence Justice Thomas on any case."
What we're watching: The lawmakers wrote that, should the Supreme Court fail to investigate, they will "continue to press Congress to act to restore accountability and ethics at the highest Court in the land."
Democrats have been pushing to include a judicial code of ethics into an appropriations bill this year.
Go deeper