Clarence Thomas receives extension for annual Supreme Court financial disclosures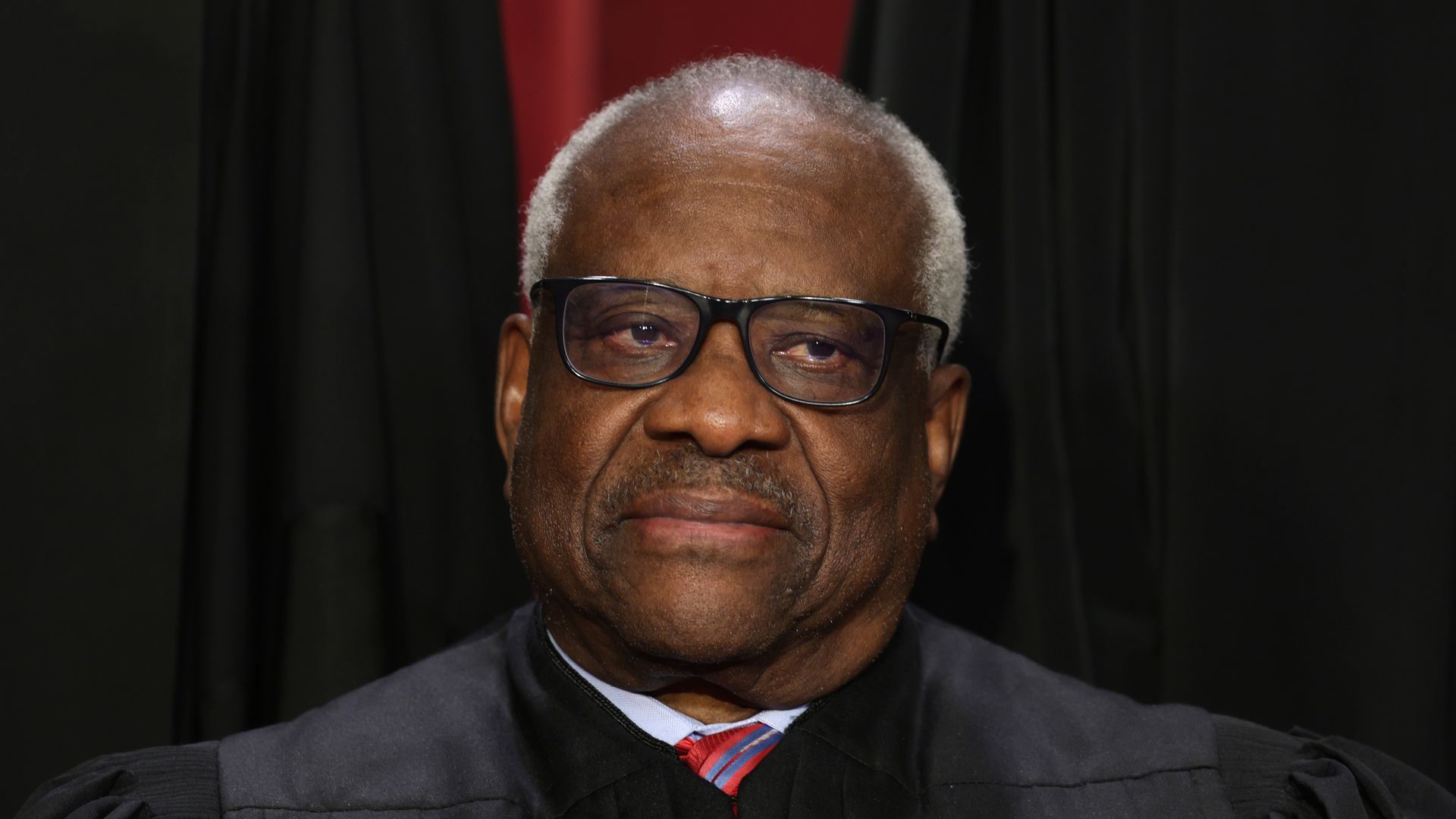 Supreme Court Justice Clarence Thomas received an extension to file his annual financial disclosures after months of scrutiny over his relationship with a Republican megadonor, the Administrative Office of the U.S. Courts confirmed on Wednesday.
Why it matters: Thomas and Justice Samuel Alito Jr. were each granted 90-day extensions, which means their respective filings may not come until after the end of the current Supreme Court term.
In the annual report, each justice must list outside income, gifts that are worth more than $415 in value, as well as their investments, among other disclosures.
Financial disclosure reports for the high court's other seven justices were released on Wednesday.
The big picture: Thomas has faced sharp criticism after reports that he has accepted lavish trips over decades from billionaire Republican donor Harlan Crow without self-reporting them as required, ProPublica reported this spring.
A separate ProPublica investigation published in May also revealed that Crow made private school tuition payments for Thomas' grandnephew.
Crow told ProPublica that he had "never sought to influence Justice Thomas on any legal or political issue."
Zoom out: The series of reports about Thomas' relationship with Crow heightened scrutiny of the high court and prompted several lawmakers to call for sweeping ethics reforms.
Thomas drew criticism from Democratic lawmakers even before the reports, following revelations that his wife, conservative activist Ginni Thomas, participated in efforts to overturn the 2020 election.
Go deeper