McCarthy risks Texas revolt over border funding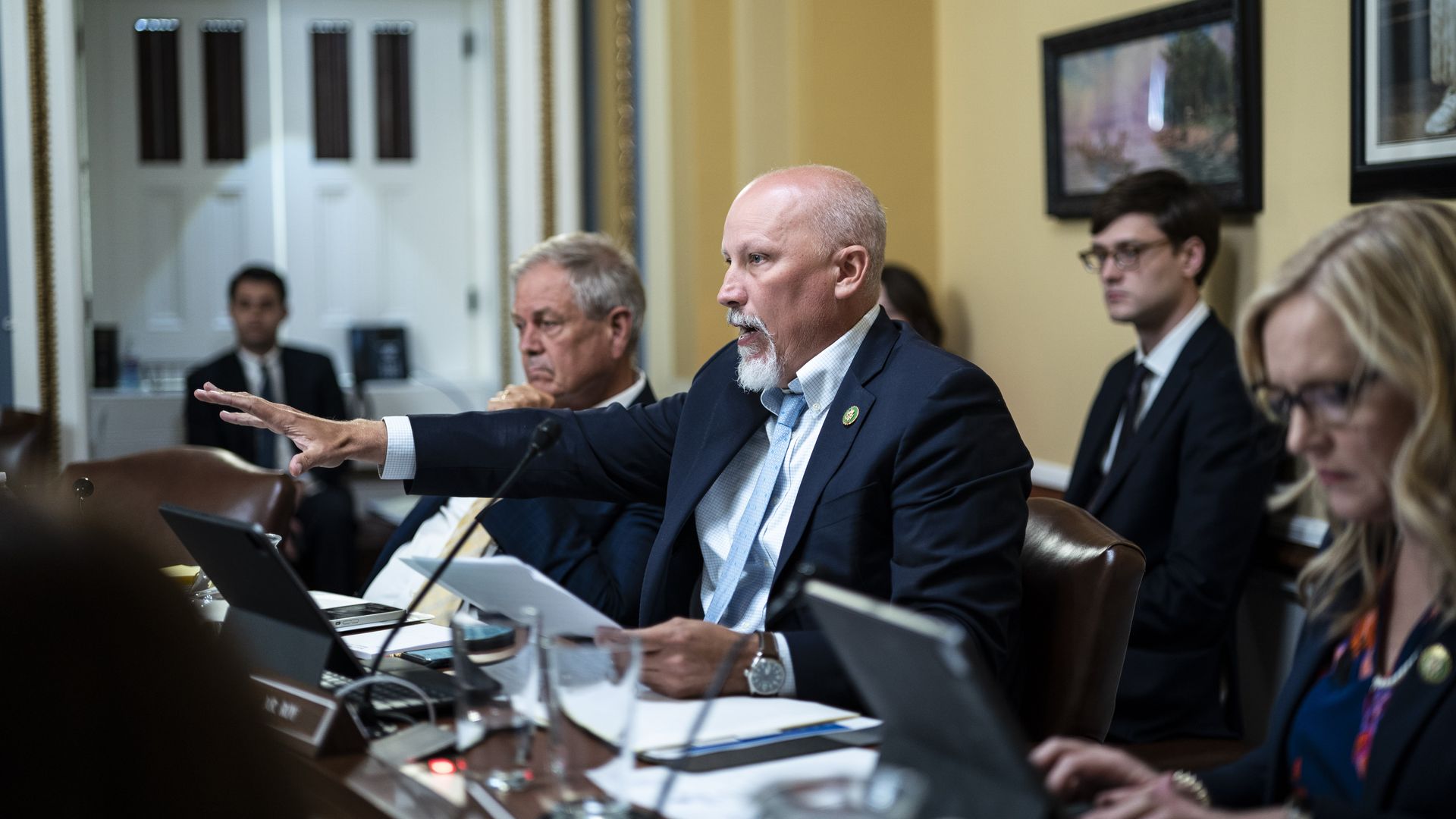 House Speaker Kevin McCarthy (R-Calif.) faces an internal rebellion from more than a dozen Texas Republicans over funding to the Department of Homeland Security.
Why it matters: The lawmakers want funding to be conditional on a series of strict border security-related actions that Democrats would never go for, setting the stage for another spending stalemate as the government funding deadline nears.
Driving the news: A group of 15 Texas Republicans wrote in a "dear colleague" letter, a copy of which was obtained by Axios, that their state is "bearing the brunt of a national crisis at our southern border[.]"
The lawmakers, led by Rep. Chip Roy (R-Texas), continued: "No appropriation should fund DHS until the necessary steps are taken to secure the border[.]"
The demands include President Biden's assent for Republicans' hardline border security package or "similar strong border security legislation," the ouster of DHS Secretary Alejandro Mayorkas and a $10 billion reimbursement for Texas' border security operations.
"Simply put, no member of Congress should agree to fund a federal agency at war with his state and people," they wrote.
State of play: House Republicans have been advancing spending bills designed to pass the House along party lines in order to placate conservatives pushing for severe spending cuts and right-wing policy riders.
But just a handful of GOP defections can sink those bills.
A vote on Department of Agriculture funding was pulled last month due to concerns from both conservatives who feel the bill's cuts don't go far enough and moderates who oppose its restrictions on abortion pill access.
What we're watching: With Congress out on recess until September, the House will have just 12 in-session days to pass a dozen appropriations bills before government funding runs out on Sept. 30.
Go deeper