House starts August recess early despite looming shutdown deadlines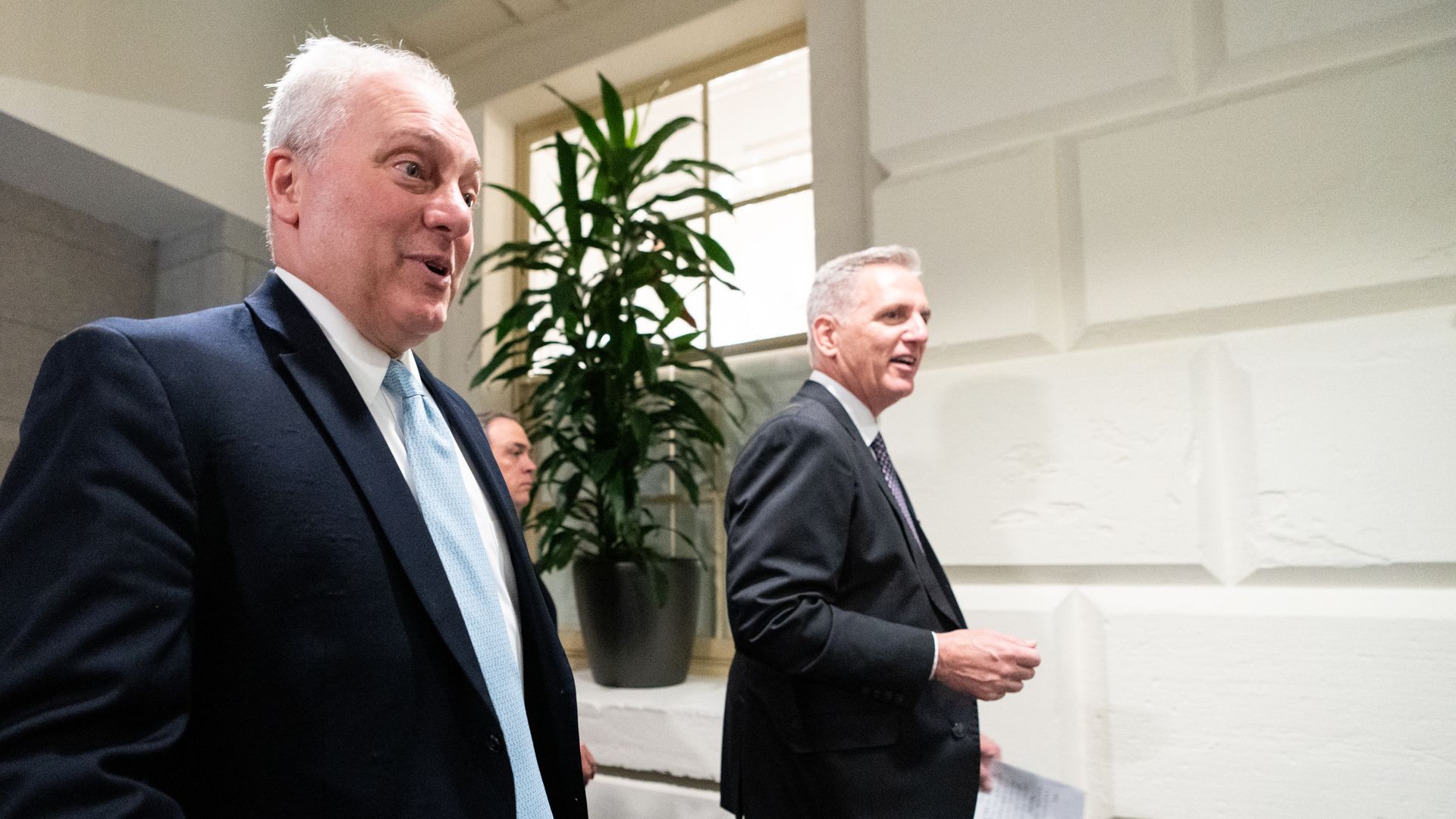 The House is kick-starting its August recess early amid a feud within the GOP over language related to abortion that's attached to the food and agriculture spending bill.
Why it matters: This signals a rocky road ahead in passing all 12 spending bills ahead of the Sept. 30 deadline.
Driving the news: GOP leaders in the lower chamber opted to cancel scheduled votes on Friday as it became increasingly evident that the agriculture appropriations legislation didn't have the votes to pass.
"We're still negotiating," House Majority Leader Steve Scalise told Axios.
"Obviously you've seen reports the Ag Approps bill is still in the works because we've got members on both sides that aren't there yet," Scalise said.
Zoom in: Moderate Republicans say they won't vote for the bill if it includes a provision that would overturn a Biden administration rule allowing for the abortion pill mifepristone to be sent by mail and sold in pharmacies.
Conservatives — who have expressed concerns about spending levels in the bill — have heavily advocated for the language to remain in the bill.
But provisions related to social issues have made the path to passage of appropriations bills harder due to the lack 0f bipartisan support.
Some moderates have voiced frustrations with Speaker Kevin McCarthy (R-Calif.) for catering to the far-right flank of the party as he looks to keep the conference unified and hold onto his gavel.
The big picture: Passing all 12 appropriations bills was already a steep climb for House Republicans, with members telling Axios that they are bracing for a government shutdown in October.
The House passed its military construction appropriations package on Thursday, leaving 11 more to go when they are expected to return from recess on Sept. 12.
[W]e've got to get in the room, we'll talk, we're making great progress," McCarthy told Axios.
The Senate is taking a more bipartisan approach with higher spending levels, meaning any House-passed bills will face conference negotiation and a tough sell from GOP leadership to get final passage.
Go deeper