No Labels' voting rights gambit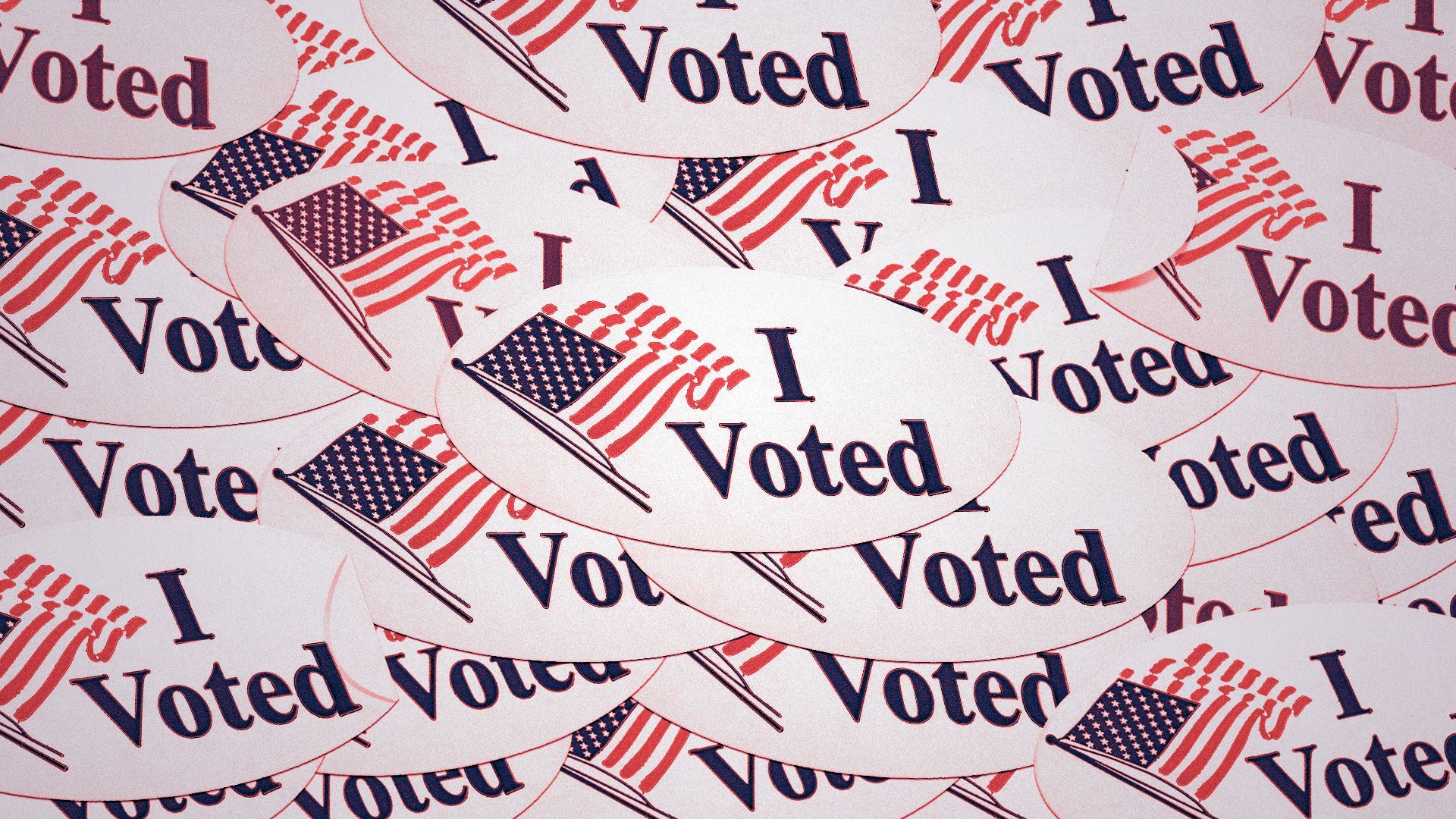 No Labels is trying to wrap itself in the mantle of voting rights as it works to convince House and Senate Democrats to support — or at least stay neutral in — its potential third-party presidential bid.
Why it matters: The latest appeal is another indication that the deep-pocketed bipartisan group is plowing ahead with plans to provide an alternative to a possible Trump vs. Biden rematch.
Driving the news: In response to a push by Third Way and MoveOn to press lawmakers to publicly denounce the third-party efforts, one of No Labels' top officials is reminding House and Senate offices of their past support for voting rights.
No Labels scoured public statements to find quotes or tweets in which lawmakers proclaimed their support for voting rights — which are then referenced in letters tailored to each office.
The letters were sent to 49 senators and every member of the House's New Democrat Coalition and Progressive Caucus.
What they're saying: "I am writing to remind you of your strong record in standing up against voter suppression and for safeguarding the precious right to vote," wrote Margaret White, co-executive director of No Labels, to the congressional chiefs of staff.
"With your principled stand against voter suppression, I am confident that you would not support any campaign that threatens to stifle the voices of the people at the ballot box," she said.
"Our democracy relies on leaders like you, safeguarding the principles that make America a beacon of hope and progress for the world," she said.
The other side: "Their accusation about us is laughable, in part because their entire presidential effort is deeply anti-democratic," said Matt Bennett, Third Way's executive vice president.
"They are a political party hiding behind the legal façade of a nonprofit so they can collect unlimited contributions from undisclosed donors," he said.
"Worst of all, their plan would return to office Donald Trump, who has made clear his intention to destroy the very pillars of our democracy," he added.
The big picture: The possibility that a No Labels ticket will get on ballots across the country is a terrifying prospect for Democrats determined to prevent Trump from returning to the White House.
All eyes are on Sen. Joe Manchin (D-W.Va.), who appeared at a No Labels town hall in New Hampshire last month, but the group hasn't given any indication on who its nominees for president and V.P. will be. That will be decided at its planned April 2024 convention in Dallas.
"A third party is very threatening. I am extremely concerned about it," said Celinda Lake, a top Democratic pollster.
"A bunch of people are prepared to do a Hail Mary," she said. "There is no path. Structurally, it's impossible for No Labels to win. There's only a path to destruction."
Between the lines: Winning support from senators and representatives is emerging as a proxy battle for a larger — and escalating — war between No Labels and Third Way.
No Labels rejects Third Way's "spoiler" claims and reads the same public polls as confirmation that there's a path to victory for a bipartisan ticket.
The group, which doesn't disclose its donors, seizes upon surveys that show both Biden and Trump are unpopular with voters, citing them as evidence for why their centrist candidates can win.
The bottom line: Nominating contests are rarely determined by House and Senate endorsements. But by focusing so much attention on Congress, the two sides are effectively turning elected lawmakers into arbiters of the dispute.
Go deeper