The anti-No Labels pledge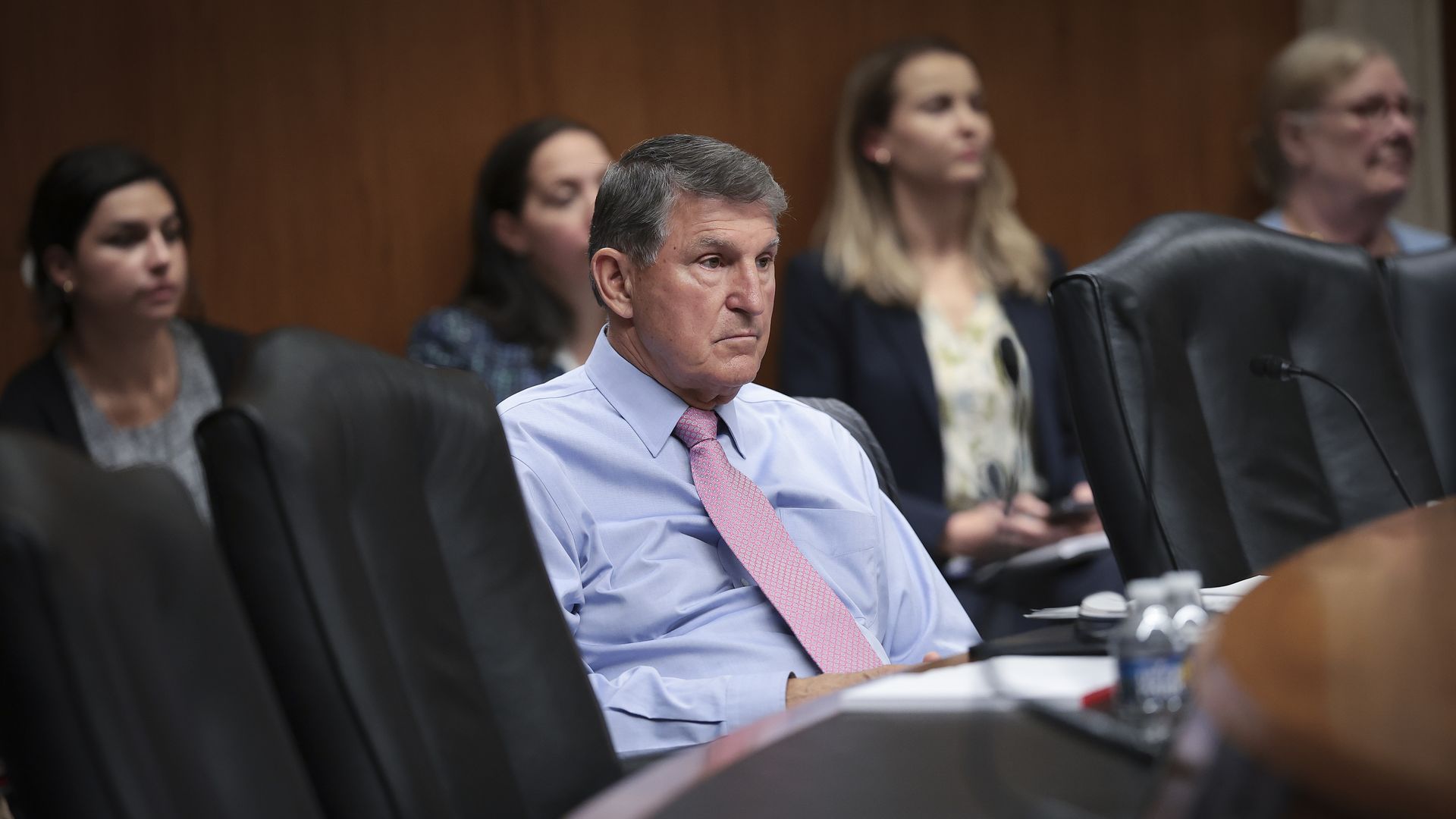 Democrats concerned about an independent "No Labels" presidential bid are pressing elected officials to publicly denounce a potential third-party campaign.
Why it matters: In a closely divided country, many Democrats fear a third party campaign will siphon more votes from President Biden, their likely nominee, and tilt the Electoral College to former President Trump.
In response, two Democratic groups — the centrist Third Way and the progressive MoveOn — are trying to build a public pressure campaign to make it difficult for No Labels to gain any traction.
They want to make it politically unacceptable for any Democrat to even entertain a third-party candidacy.
But No Labels has shown no signs of altering its plans and is moving forward with plans to gain ballot access across the country.
Driving the news: After briefing House and Senate chiefs of staff last week on how a No Labels' bid is likely to spoil the election for Biden, Third Way and MoveOn followed up Tuesday by asking the staffers to convince their bosses to publicly denounce the effort.
"We, the undersigned elected officials, recognizing the urgent and unique threat to democracy in the form of right-wing extremism on the ballot in 2024, call on No Labels to halt their irresponsible efforts to launch a third-party candidacy," reads the statement for the lawmakers' signature.s
"Their candidate cannot win, but they can and would serve as a spoiler that could return someone like Donald Trump to office. I therefore commit to opposing a No Labels third-party ticket in 2024 for the good of the country."
Between the lines: Third Way and MoveOn are agnostic on how lawmakers announce their opposition.
For elected officials who tend not to sign proclamations like this, the groups are urging them to issue independent statements or take to social media to make their opposition clear.
So far, Third Way is tracking more than 30 statements from Democratic lawmakers that have raised serious concern or denounced No Label's plans.
The other side: No Labels is giving no indication that it's persuaded by arguments from MoveOn or Third Way that it will throw the election to Trump.
"Efforts that attempt to slow-walk or block our access to the ballot must be seen for what they are: undemocratic attacks on voting rights and our Constitution," said former Rep. Joe Cunningham (D-S.C.), the group's national director, in a message to the chiefs of staff last week, Politico reported.
No Labels held a virtual town hall Tuesday night with former Missouri Gov. Jay Nixon (D) who has joined the group as its director of ballot integrity.
"When you look at a situation in which you have the same folks running again, neither one of them very popular, and quite frankly very unpopular, and the public is just not engaged," Nixon said.
The big picture: The dispute — and at this point, bad blood — between No Labels and institutional Democratic organizations boils down to different theories of the electorate and the relative risks of a Trump restoration.
Party-line Democrats, as well as progressives, are convinced that an independent ticket cannot win and can only serve as a spoiler.
They are also terrified of any prospect of a second Trump presidency.
No Labels looks at the electorate and sees voters who are deeply dissatisfied with their choices. They want to give the country a potential alternative.
The bottom line: No Labels reads polling that puts it in the low 20s in key states as its floor, not its ceiling — and an argument to continue its potential campaign.
Go deeper