Back-to-school shopping hit by inflation, higher prices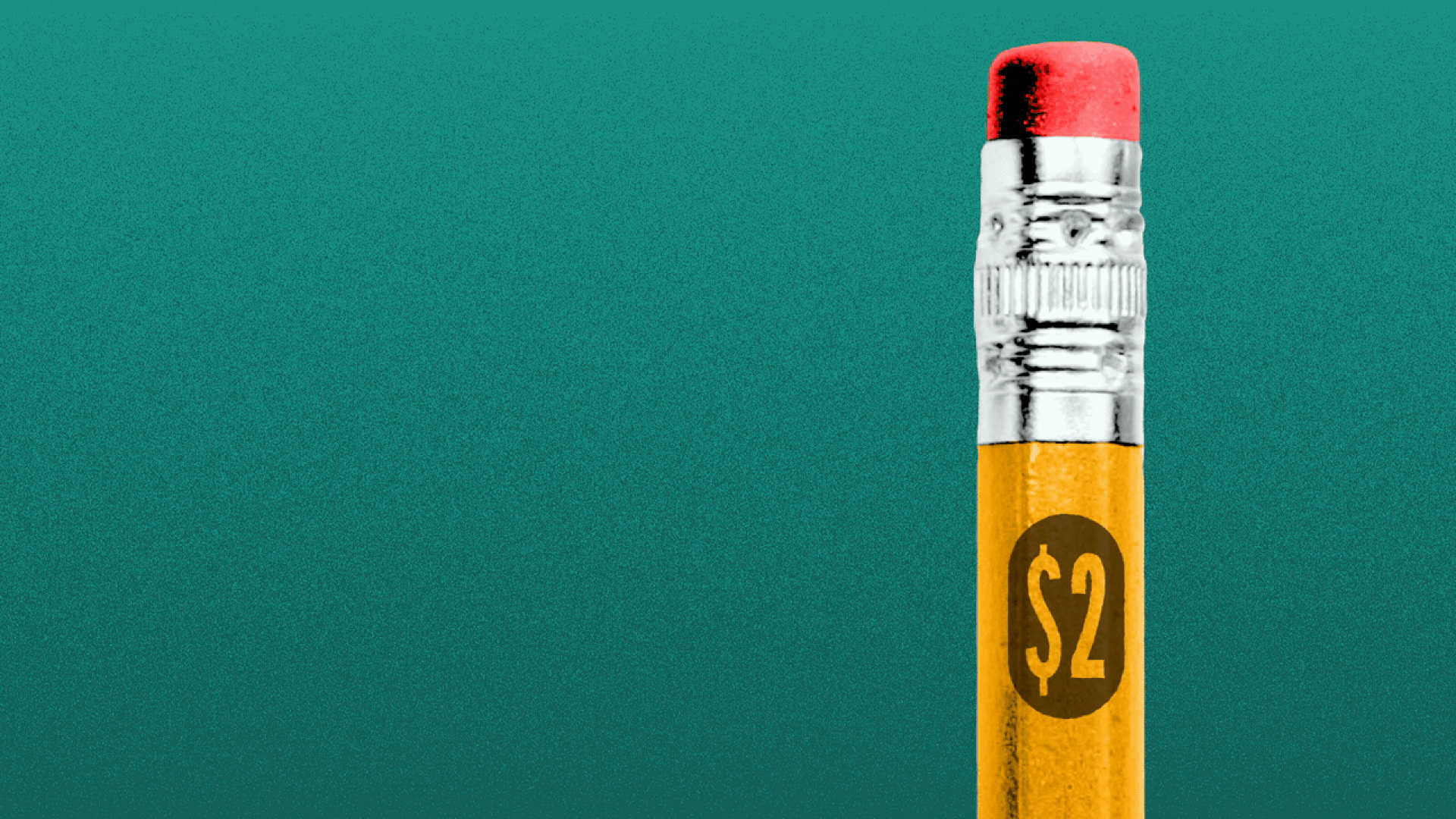 Back-to-school shoppers can't escape inflation as they prepare for the 2023-2024 school year.
State of play: Higher prices and demand for electronics are taking a bigger bite out of consumer budgets — and driving record spending — according to the National Retail Federation's annual survey.
Driving the news: The first weekend in August is the biggest for tax-free shopping throughout the nation with nine states holding sales tax holidays this weekend, down from a dozen in 2022.
By the numbers: Back-to-school spending is expected to reach $41.5 billion, up from $36.9 billion last year and surpassing the previous high of $37.1 billion in 2021, NRF said.
Families with children in elementary through high school plan to spend an average of $890.07 on back-to-school items about $25 more than last year's record, per NRF's survey of 7,843 consumers.
69% expect to buy electronics or other computer-related accessories this year, up from 65% last year, and the highest in the NRF survey's history.
Zoom in: Inflation will have a "very big" impact on back-to-school shopping for 31% of parents and an "extremely big" impact for 29%, according to a Crayola survey of 1,500-plus parents shared exclusively with Axios.
Richard Stringer, a Crayola senior vice president, told Axios, that deals and promotions are driving selection at retailers because of inflation.
"One thing that hasn't changed is that in-store shopping continues to be a ritual for families and there is a lot of excitement as they pick up their items for the school year," Stringer said.
Tax-free weekend and sales tax holidays
Families grappling with higher prices for school supplies and clothes get a tax break when stocking up this weekend in stores and online.
Context: Arkansas, Florida, Iowa, Missouri, New Mexico, Ohio, Oklahoma, South Carolina and West Virginia have tax holidays this weekend. Dates and the items exempt from tax vary by state, according to the Federation of Tax Administrators.
Connecticut, Maryland, Massachusetts, New Jersey and Texas have upcoming tax holidays.
Not every town and county will participate in the sales tax holidays and not every item is included.
More from Axios:
Go deeper