House Democrats press for Trump trial to be televised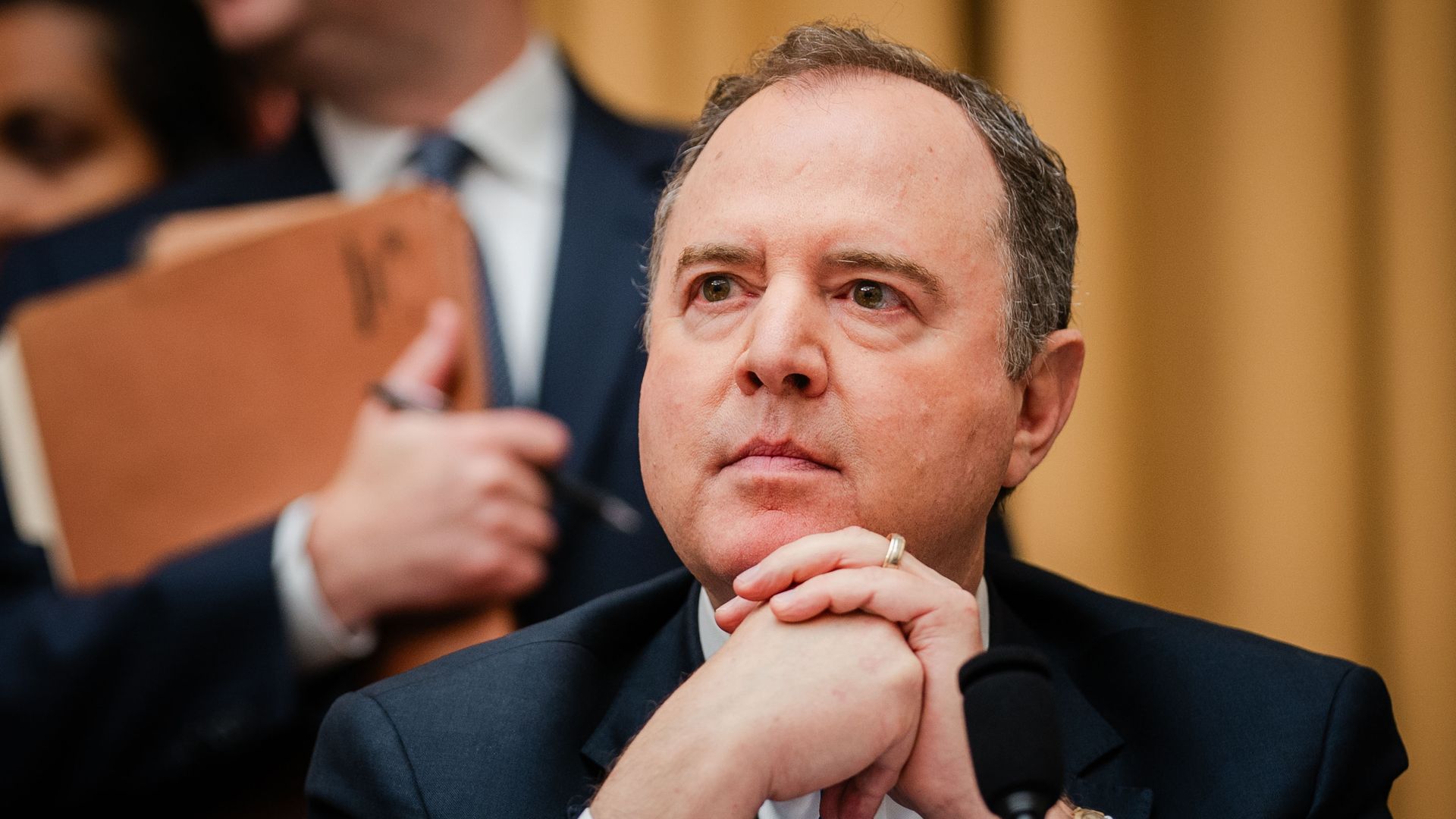 More than two dozen House Democrats on Thursday signed a letter calling for former President Trump's trial on Jan. 6-related charges to be televised.
Why it matters: The lawmakers argued that allowing the public to watch the case play out will bolster public understanding of the process and blunt potential claims of iniquity.
Driving the news: The 26 lawmakers, led by Rep. Adam Schiff (D-Calif.), made the appeal in a letter to Judge Roslynn Mauskopf, who oversees the administration of federal courts.
Federal rules generally prohibit televising federal court proceedings. Trump's arraignment on Thursday was not broadcast.
Top lawmakers in both parties have pushed legislation, thus far unsuccessfully, to allow cameras in federal courtrooms.
What they're saying: "Timely access to accurate and reliable information" is warranted in this case "given the extraordinary national importance to our democratic institutions," the members wrote.
They argued that allowing the public to see "how trials are conducted, the strength of the evidence adduced and the credibility of witnesses" will be necessary for people to "fully accept the outcome" of the case.
The latest: Trump on Thursday pleaded not guilty to four federal criminal charges of conspiracy to defraud the U.S., conspiracy to obstruct an official proceeding, obstructing an official proceeding and conspiracy against rights.
The latest charges relate to Trump's claims of fraud in the 2020 election and his subsequent efforts to overturn the result, culminating in the Jan. 6 attack on the Capitol.
Unlike with the former president's first two indictments, Democratic lawmakers – many of whom were at the Capitol on Jan. 6 – have had intense and emotional reactions to the latest charges.
Between the lines: The letter – signed by four of the five Jan. 6 committee members still in office – comes as some Democrats point to the panel's public hearings in 2022 as the catalyst for the Justice Department's decision to investigate Trump's role in Jan. 6.
"If it were just up to the weak and feckless [Attorney General] Merrick Garland and [Deputy Attorney General] Lisa Monaco then today would have never happened," Rep. Brendan Boyle (D-Pa.) tweeted on Thursday.
Former House Speaker Nancy Pelosi (D-Calif.) made special mention of the panel's "meticulous and patriotic work" in her statement on Trump's indictment on Tuesday.
Go deeper