Zelensky says war is "returning" to Russia after Moscow drone attack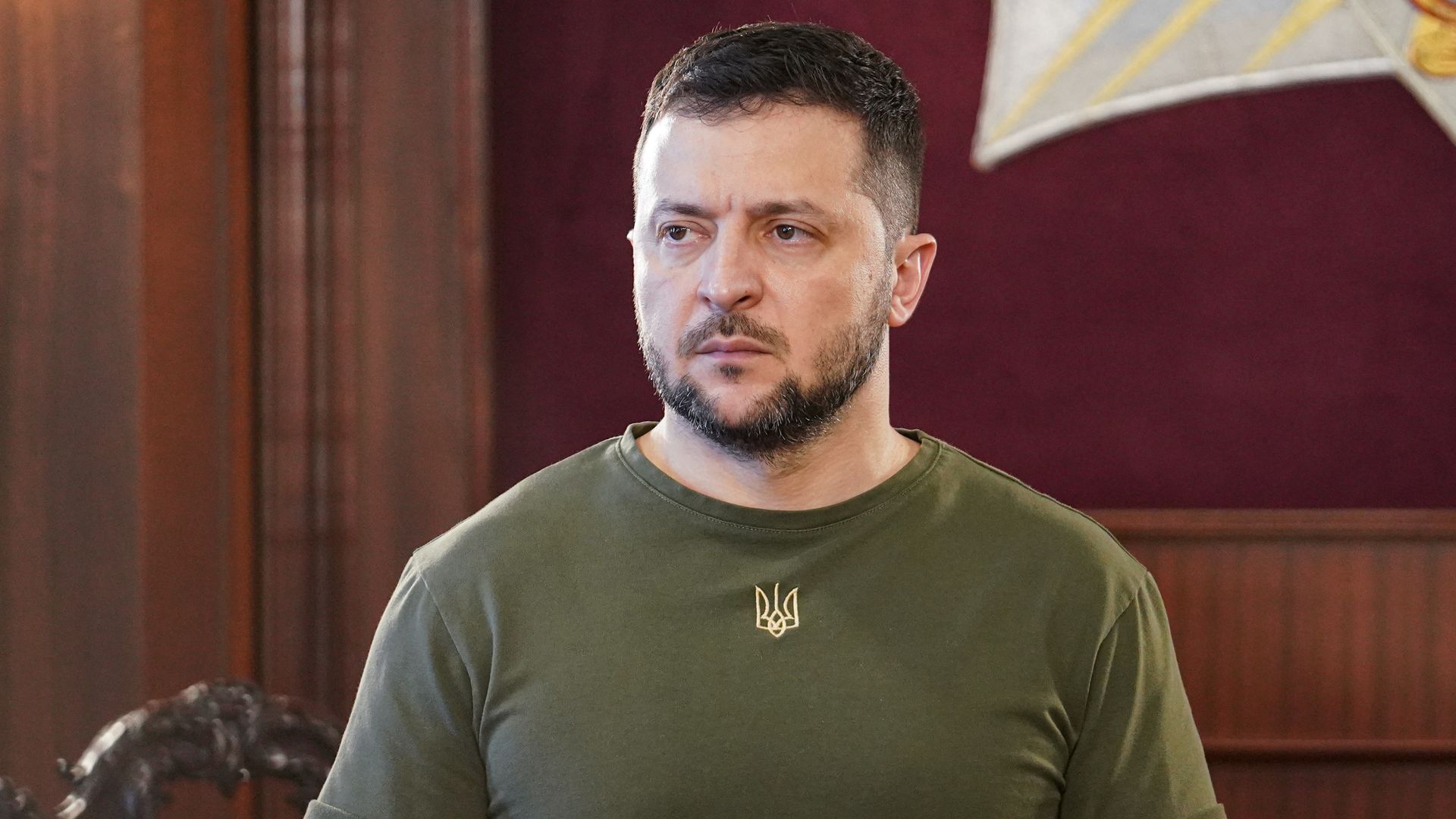 Ukraine's President Volodymyr Zelensky issued a warning to Russia's invading forces Sunday after the Kremlin accused Kyiv of overnight drone attacks on Moscow.
What they're saying: "Today is the 522nd day of the so-called 'special military operation,' which the Russian leadership expected to last for a week or two," Zelensky said in a televised address, according to a transcript.
"Ukraine is getting stronger," he added. "Gradually, the war is returning to the territory of Russia — to its symbolic centers and military bases, and this is an inevitable, natural and absolutely fair process."
Meanwhile, a spokesperson for Ukraine's Air Force said the drones were intended to impact Russians who felt Putin's invasion was distant, per the Kyiv Times.
"There's always something flying in Russia, as well as in Moscow," Yurii Ihnat added. "Now the war is affecting those who were not concerned."
Zoom in: Russian officials said there were no injuries in the early Sunday attacks, but two drones caused minor damage to office buildings. They said a third was shot down in the air.
Ukrainian officials have not claimed responsibility for the strikes.
Zoom out: Ukrainian officials said after the Kremlin accused Kyiv of launching drone strikes in Moscow and Crimea last week that they planned to use more drones as part of a major counteroffensive designed to oust Russian troops from their territory.
Go deeper