Ex-Trump White House lawyer: Evidence against former president "overwhelming"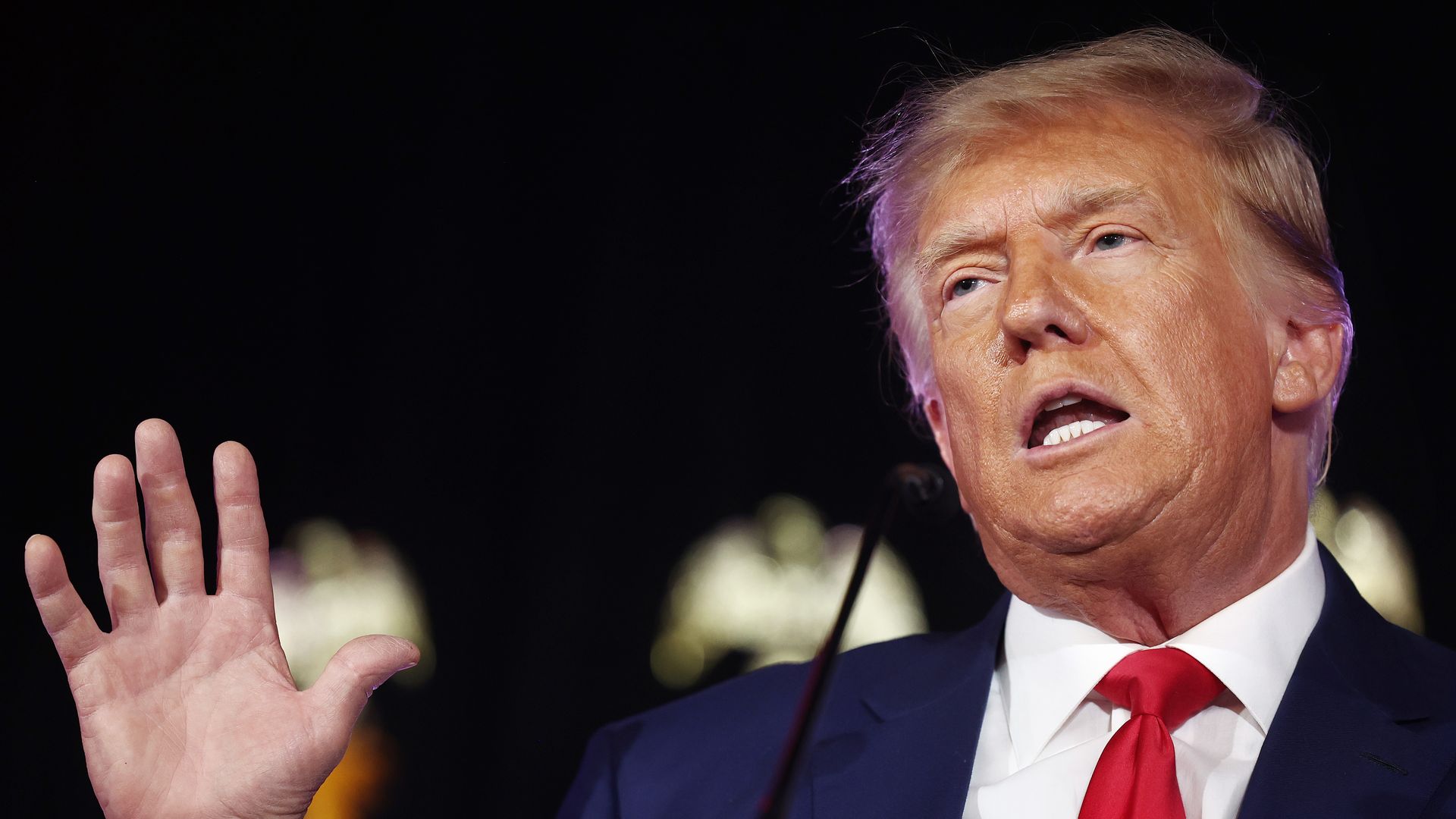 The evidence against former President Trump in the classified documents case is "overwhelming," according to former White House lawyer Ty Cobb.
Driving the news: The Justice Department on Thursday filed new charges related to its probe of Trump's mishandling of classified documents after he left the White House.
"I think this original indictment was engineered to last 1,000 years and now this superseding indictment will last an antiquity," Cobb said during an interview with CNN's Erin Burnett Thursday night.
"This is such a tight case, the evidence is so overwhelming," he added.
Catch up quick: Federal prosecutors charged Trump with an additional count of retaining classified material, contradicting Trump's explicit denial in a taped conversation in July 2021 that he had retained any classified documents.
While last month's initial indictment in the case named Trump and his Walt Nauta as defendants, Thursday's filing added a third defendant — Mar-a-Lago maintenance worker Carlos de Oliveira — to the obstruction conspiracy charge in the original indictment.
Thursday's superseding indictment also charged Trump, Nauta, and De Oliveira with two new counts of obstruction of justice.
Trump's lawyers met with prosecutors from special counsel Jack Smith's office on Thursday, with a potential indictment of the former president stemming from the special counsel's Jan. 6 investigation looming.
"It's very difficult to imagine how Trump could say that his lawyers met with Jack Smith today to explain to him that he hadn't done anything wrong, on the same day that Jack Smith produces ... overwhelming evidence of additional wrongdoing," Cobb added.
Go deeper: Trump's courtroom calendar clashes with 2024 campaign
Go deeper