Bibi insists Biden invited him to White House for meeting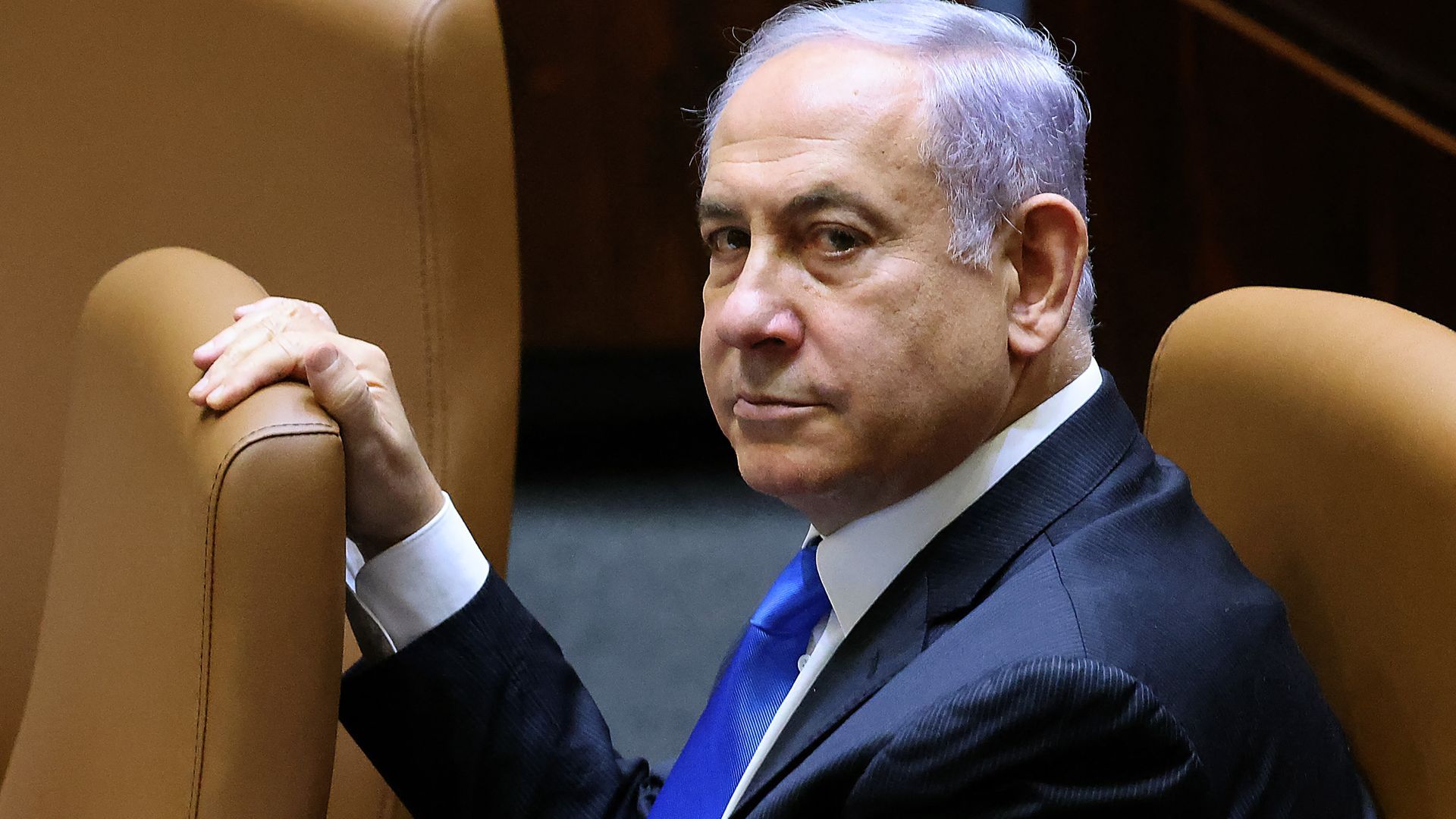 Israeli Prime Minister Benjamin Netanyahu is insisting that President Biden invited him to the White House during their phone call last week. "I think it's in September," he told ABC News' George Stephanopoulos on Thursday.
Why it matters: The Biden administration has yet to confirm the U.S. president specifically invited the Israeli prime minister to the White House, saying only that the two leaders agreed to meet in the U.S. later this year.
Netanyahu hasn't visited the White House for a meeting with Biden since taking office seven months ago — a very unusual thing in the history of the U.S.-Israel relationship.
What they are saying: "President Biden in the last conversation we had invited me to the White House in the fall. I think it's in September. We will have to finalize a date," Netanyahu told Stephanopoulos on "Good Morning America."
He doubled down later Thursday when pressed by CNN's Wolf Blitzer: "President Biden spoke to me the other day, and he said specifically that he is inviting me to the White House."
But since last week's call, the White House has appeared to downplay the possible meeting, saying no details, including the meeting's location, have been determined.
"As we have said, the details will be worked out by our teams to see what is feasible, at this time we have nothing to announce," a White House National Security Council spokesperson told Axios.
The big picture: The Israeli Knesset's passage of the right-wing coalition's controversial judicial overhaul bill this week has added to the already strained relations between the Biden administration and Netanyahu's right-wing government.
Biden had urged the Israeli leader to not go through the vote, and instead called on him to seek a broad consensus on judicial reform.
The White House called Monday's passage of the bill "unfortunate."
Netanyahu told Stephanopoulos that the bill, which significantly limits the ability of the country's Supreme Court to review government decisions, is a "minor correction."
Editor's note: This story has been updated with details from CNN's interview with Netanyahu.
Go deeper