White House calls Israeli Knesset's passage of judicial overhaul bill "unfortunate"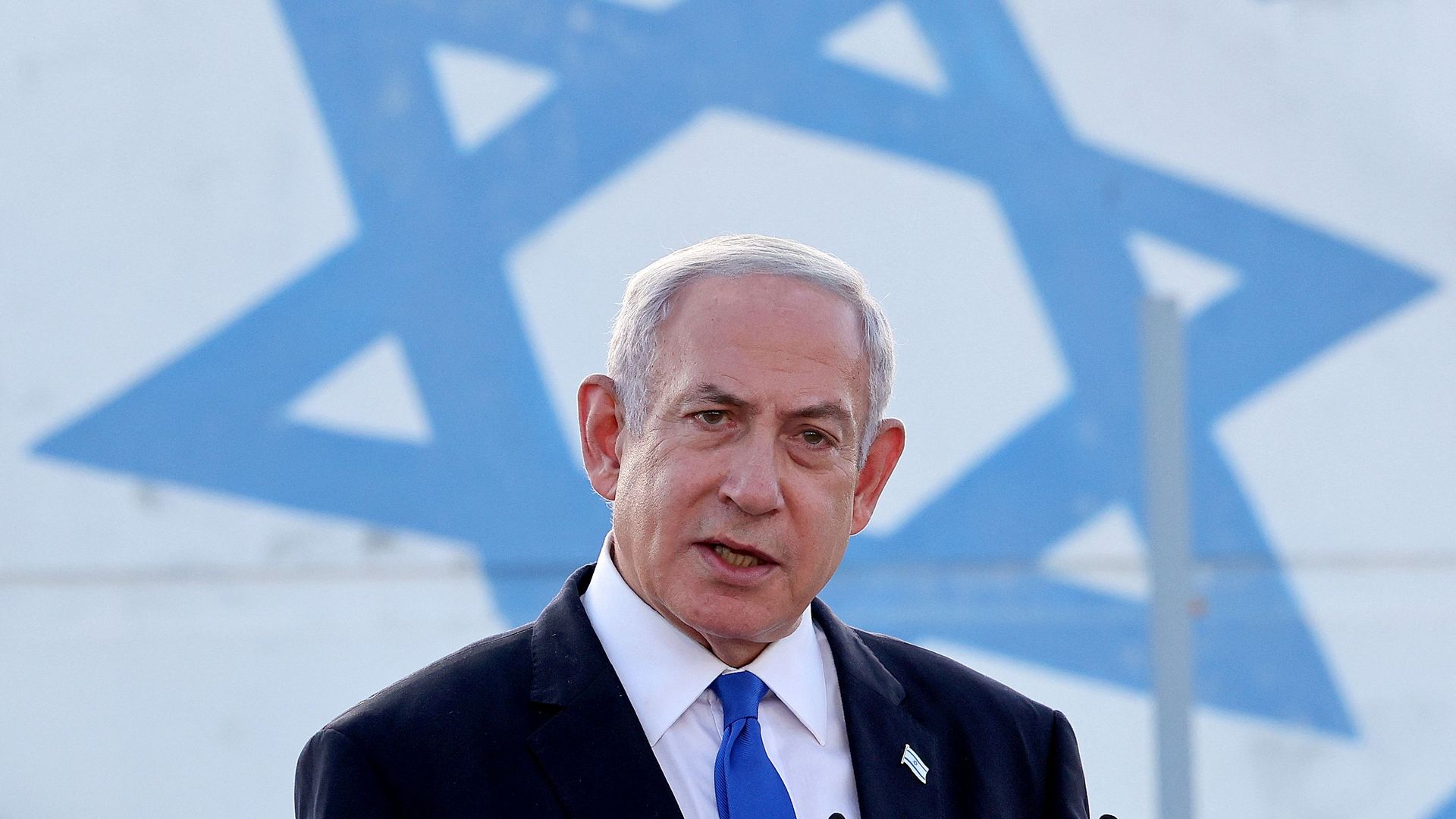 The White House on Monday said it was "unfortunate" that Israel's Knesset passed "with the slimmest possible majority" a bill that limits the ability of the country's Supreme Court to review government decisions.
Why it matters: The Biden administration, including the U.S. president, has for months publicly and privately urged Israeli Prime Minister Benjamin Netanyahu not to unilaterally move forward with the legislation, and instead try to reach a broad consensus with the opposition.
Driving the news: Netanyahu's coalition passed the bill, the first of the Netanyahu government's controversial judicial overhaul plan, on Monday after the talks between the government and the opposition, mediated by Present Isaac Herzog, collapsed.
Less than 24 hours before the vote, Biden made a last-ditch effort to try and influence Netanyahu's decision on the vote by sending another public message.
In a statement to Axios, Biden called on Netanyahu not to rush the vote on the bill, saying he is highly concerned about the "divisive" legislation and its potential implications.
What they're saying: "As a lifelong friend of Israel, President Biden has publicly and privately expressed his views that major changes in a democracy to be enduring must have as broad a consensus as possible," White House press secretary Karine Jean-Pierre said in a statement after the vote Monday.
"It is unfortunate that the vote today took place with the slimmest possible majority," she added.
The White House press secretary stressed that the Biden administration understands talks are likely to continue over the coming weeks and months to forge a broader compromise even with the Knesset in recess.
"The United States will continue to support the efforts of President Herzog and other Israeli leaders as they seek to build a broader consensus through political dialogue," Jean-Pierre said.
State of play: Thousands of protesters continued their demonstrations in Jerusalem, Haifa and Tel Aviv after the vote took place. One of the main roads in Jerusalem was blocked for more than two hours.
Several nongovernmental groups have already filed appeals to the Supreme Court in an attempt to block the law from being implemented.
Israel's biggest workers union has also announced a labor dispute — a preliminary step ahead of a possible general strike.
Netanyahu met on Monday with Herzi Halevi, the IDF chief of staff, who briefed him on the crisis inside the Israeli military after thousands of reservists, including fighter pilots notified the military they will not report to duty due to their opposition to the overhaul plan.
Go deeper