Bed Bath & Beyond liquidation sale enters final days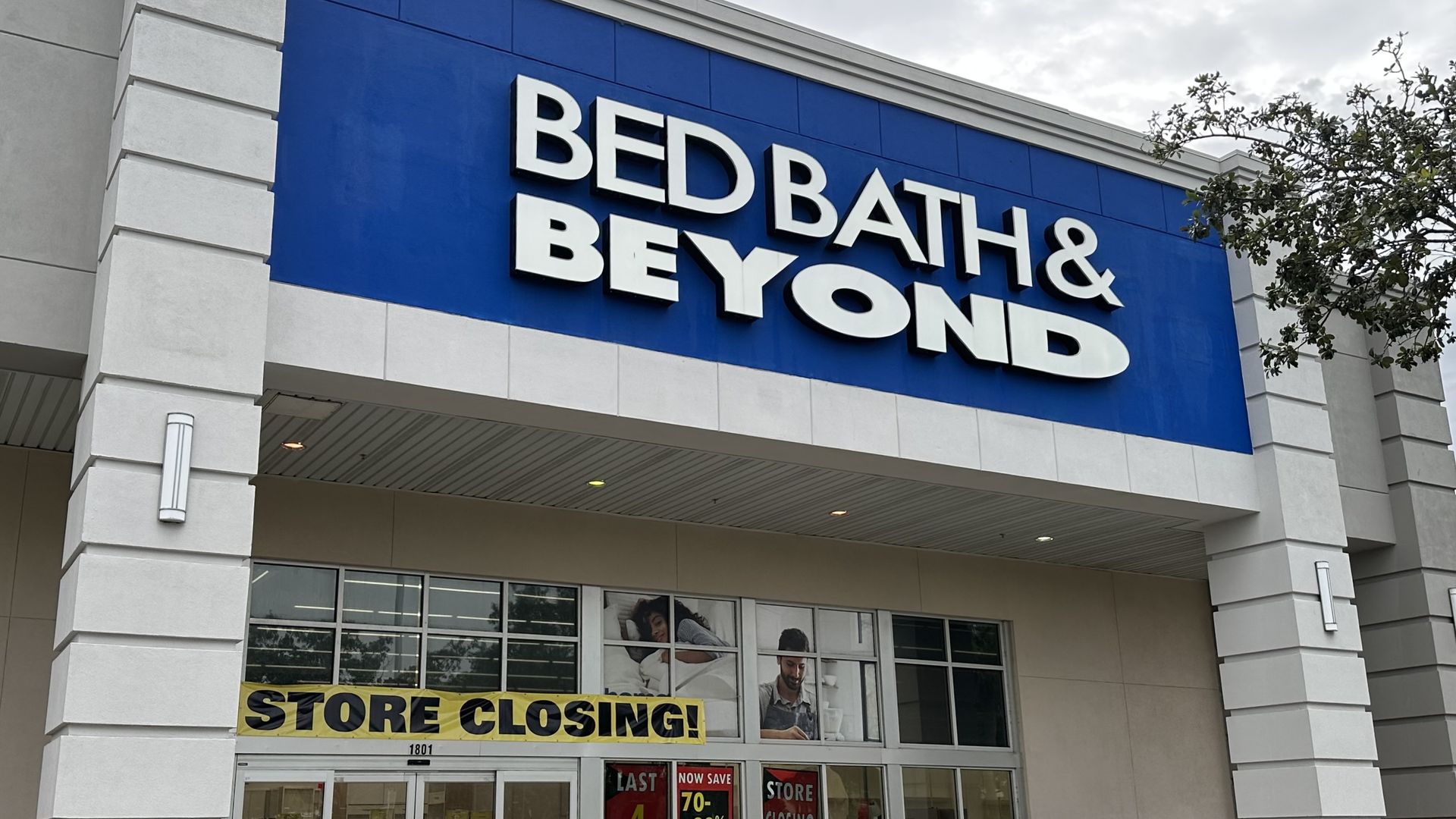 The end is here for Bed Bath & Beyond and buybuy Baby with all remaining stores in their final days of liquidation and discounts up to 90%.
Why it matters: With the entire company liquidating in bankruptcy, it's one of the three largest going-out-of-business sales in the last 15 years, rivaled by the 2018 fall of Toys R Us and the 2008 demise of Circuit City.
Hundreds of Bed Bath & Beyond namesake stores and all Harmon beauty shops have already shuttered this year in last-ditch attempts to avoid bankruptcy.
Driving the news: Sunday, July 30 is the "last day" closing stores will be open to the public, the company confirmed to Axios.
Store locator websites listed 367 Bed Bath & Beyond stores and 115 buybuy Baby locations Thursday.
Reality check: Prices are now lower than when Bed Bath accepted its iconic coupons, but don't expect to find much left in stores.
Be prepared for slim pickings and no air fryers, Instant Pots, KitchenAid mixers or baby strollers at buybuy Baby.
Axios visited a closing Bed Bath & Beyond in Davie, Florida Wednesday night and while much was at 80% and some at 90% off, very little remained.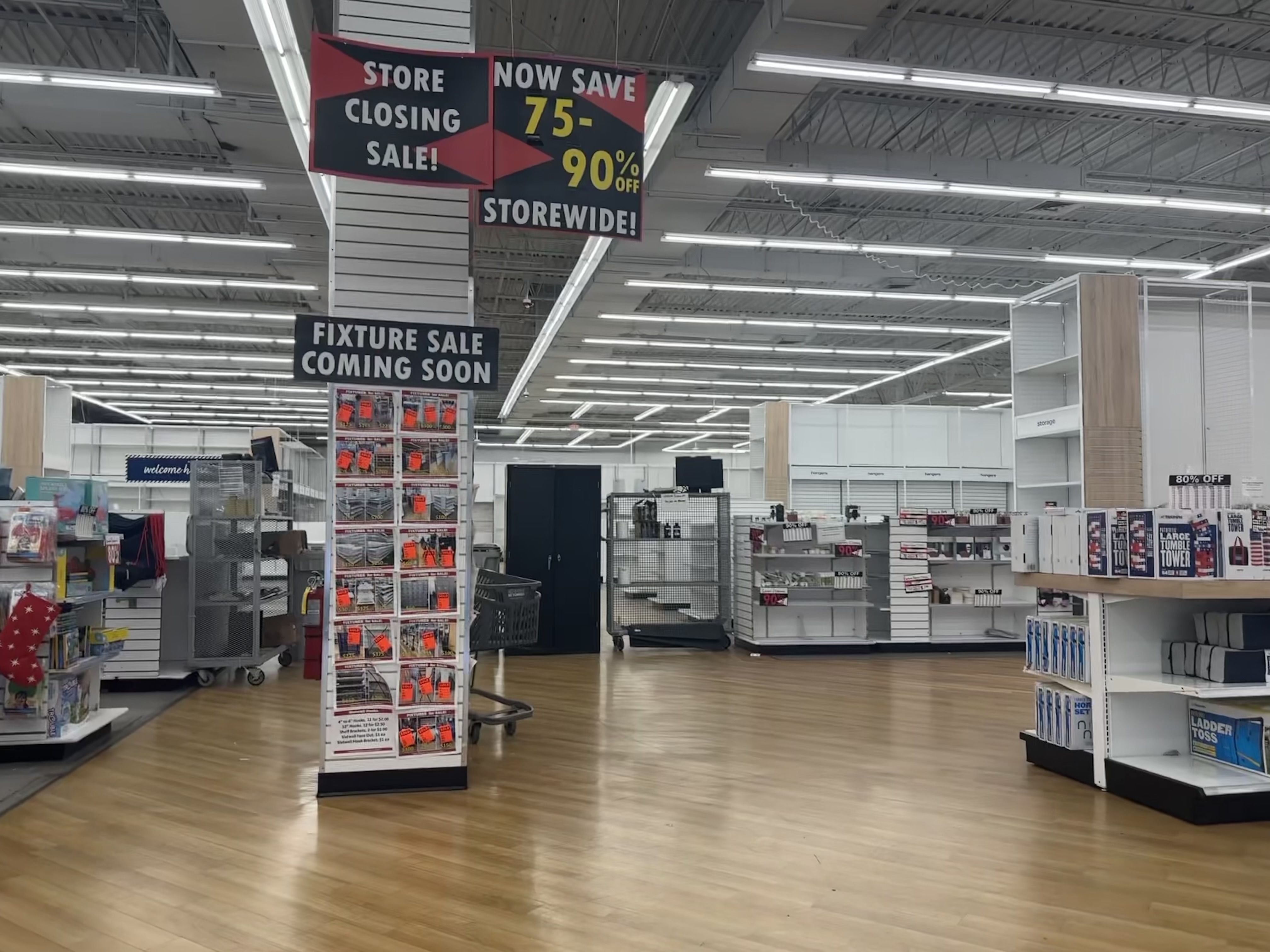 Zoom in: Of the dwindling inventory, shoppers may find merchandise not sold in the stores before the closing sales began. It's common for liquidation firms to bring in this inventory throughout the sales.
The third-party liquidators, which companies bring in to help get the most money for their inventory, also often mark up prices at the start of sales, the Better Business Bureau notes.
Be smart: All sales are final so check products closely before purchasing, though manufacturer warranties remain in "full effect," according to signs posted at stores.
What's next: The Bed Bath name will live on — not in physical stores, but online — after Overstock.com announced it would rebrand under the name after winning the IP in a bankruptcy auction.
GlobalData managing director Neil Saunders called the move a "big bet" that could help Overstock drive more traffic and trade in the online space.
"Bed Bath & Beyond is a much more powerful, much better-known brand than Overstock and, despite recent problems, it retains a lot of customer goodwill," he wrote Thursday in a note.
Meanwhile, stores could reopen under the buybuy Baby name down the line after New Jersey-based Dream on Me Industries, which bought the company's IP for $15.5 million, won a bid to buy 11 of 20 store leases.
More from Axios:
Go deeper