Scientists unveil new avocado variety known as the "Luna"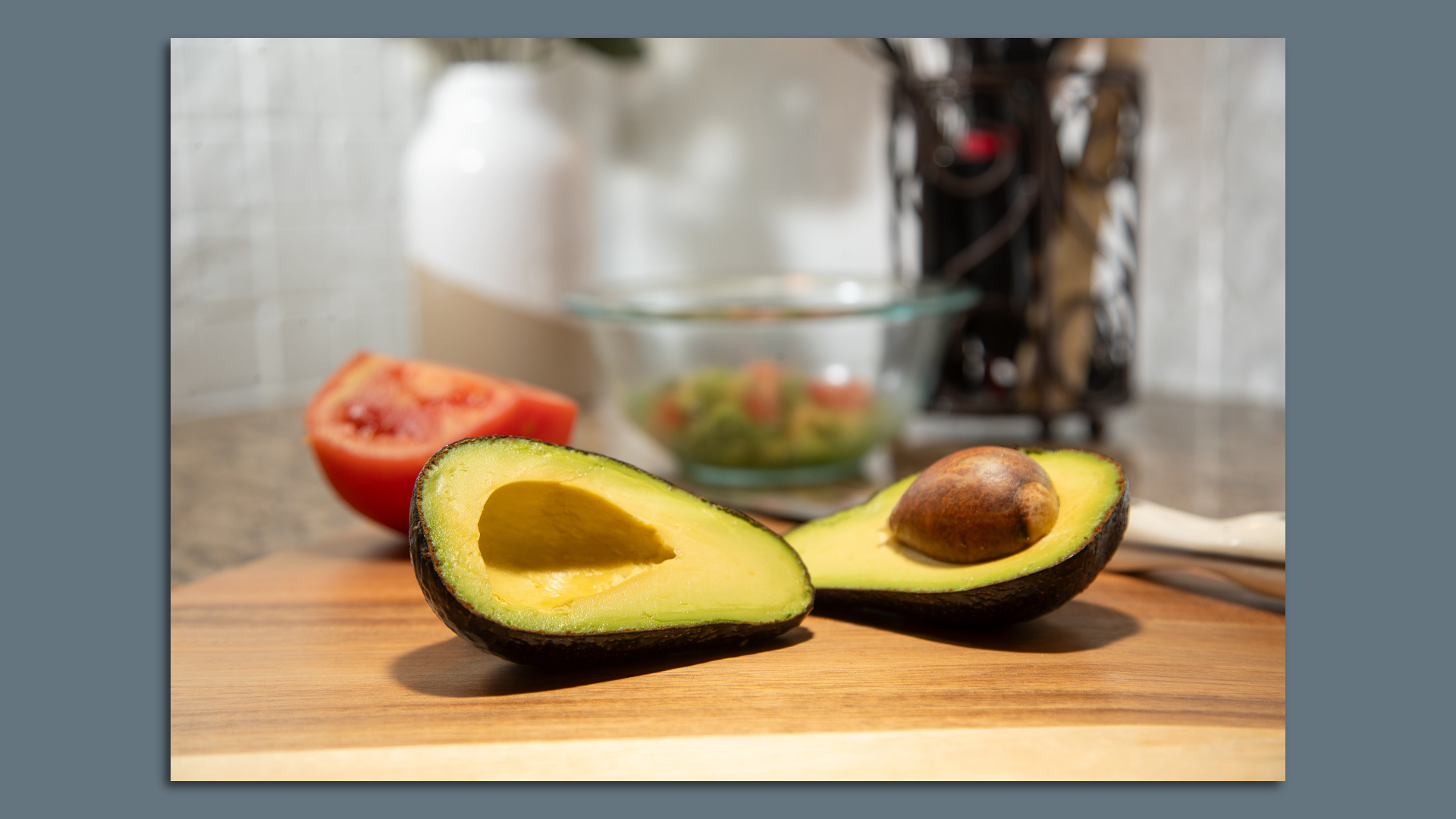 Meet the "Luna," a new variety of avocado grown on a smaller tree and easier to harvest than the dominant Hass breed.
Why it matters: The Hass, with its creamy texture and wonderful taste, has fueled our love affair with guacamole and avocado toast. A competitive alternative could make supplies of the fruit more plentiful.
Driving the news: After a half-century of breeding and development, the University of California, Riverside (UCR) has released the Luna UCR (to use its trademarked name).
The Luna "offers consumers great flavor, a rind that turns a tell-tale black when ripe, and high postharvest quality," UC Riverside said in a statement.
"Growers, meanwhile, will benefit from a smaller tree size, allowing denser plantings for more efficient and safer harvesting, and minimal pruning."
What they're saying: The Hass — the leading commercial variety globally — produces "a very high quality fruit, but one of the struggles is that it makes a very large tree," Mary Lu Arpaia, a co-inventor of the Luna UCR, tells Axios.
"Worker safety is an issue on large trees — you need to go up the tree with a ladder," says Arpaia, a UC Cooperative Extension horticulturist based at UC Riverside.
The Luna "tends to be a very tall but very slender, upright tree" that can produce "more fruit per cubic meter" and be harvested without ladders.
Plus, "the fruit has very good storage quality, and it ripens very well."
By the numbers: It takes 15-20 years to bring a new avocado variety to market, Arpaia says.
And it takes 3-5 years from planting a seed to producing the first fruit — meaning that Lunas probably won't be at your local supermarket for a bit.
One of the last varieties of avocado trees to hit the market with commercial success was the Gem, which came out of UC Riverside in 2003.
The big picture: While avocado prices have been fairly low this year, climate change is affecting where the fruit is grown, since hot weather can cause avocados to get sunburned.
If the Luna proves popular, it could help offset problems with the Hass, which include small fruit size (especially as the tree ages), intolerance to extreme climatic conditions, and sensitivity to certain pest insects, as Arpaia wrote.
Most avocados come from Mexico, followed by California. In the fall, production shifts to Peru and Colombia.
How does the Luna taste? Arpaia says there are "subtle differences" between the Luna and the Hass.
The Luna "has a different flavor than Hass, but it makes a wonderful bowl of guacamole," she says.
"The main difference is texture," she added. "The Hass is very creamy. I would say that the Luna is creamy, but an adjective I would say is, it's smooth."
Other differences: "The peel is a little bit thicker than Hass, and it has a slightly smoother skin."
Yes, but: One skeptic observes that "the Luna is not going to succeed unless it is at least as desirable in flavor and texture as the Hass."
"The Luna may have certain horticultural advantages, which are all well and good, but unless it tastes as good as the Hass or better, it's not likely to have much of a future," editor Richard Smoley writes for Produce Blue Book, which provides credit and marketing information for the fresh fruit and vegetable industry.
The Luna UCR could be "solving a problem that doesn't need to be solved," Smoley argues.
The bottom line: It's impossible to say if the Luna will catch on. "I think it has a lot of potential," Arpaia says.
But wait, there's more: In a separate avocado innovation, Chipotle just announced a prototype of the Autocado, a robot that can cut, core and peel up to 25 pounds of ripe avocados at a time.
After the robot processes a case of fruit, a Chipotle team member takes the resulting bowl of avocado pieces, mashes them and adds ingredients to whip up the restaurant's guacamole.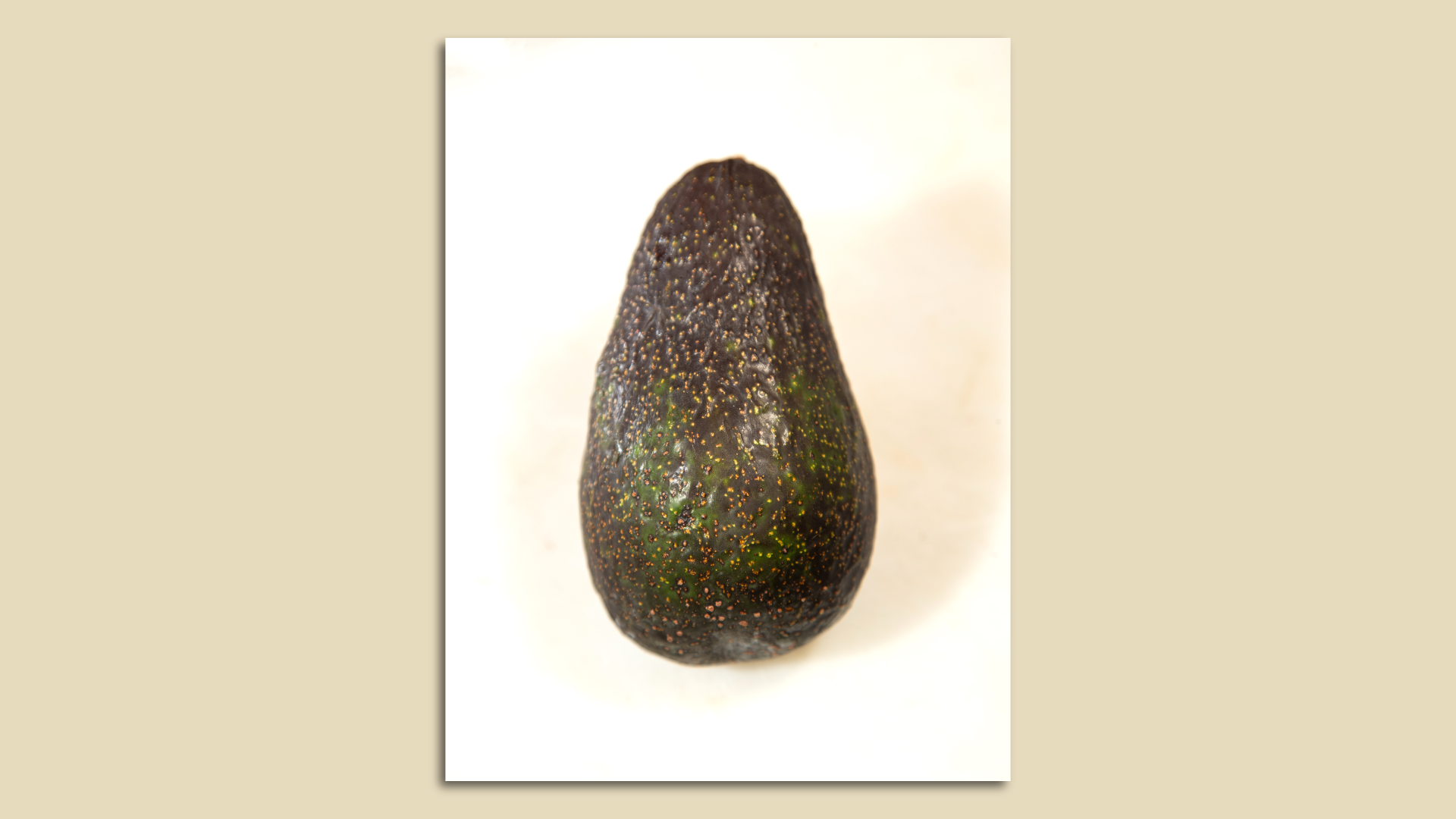 Go deeper