Closing Bed Bath & Beyond stores aren't expected to stay vacant for long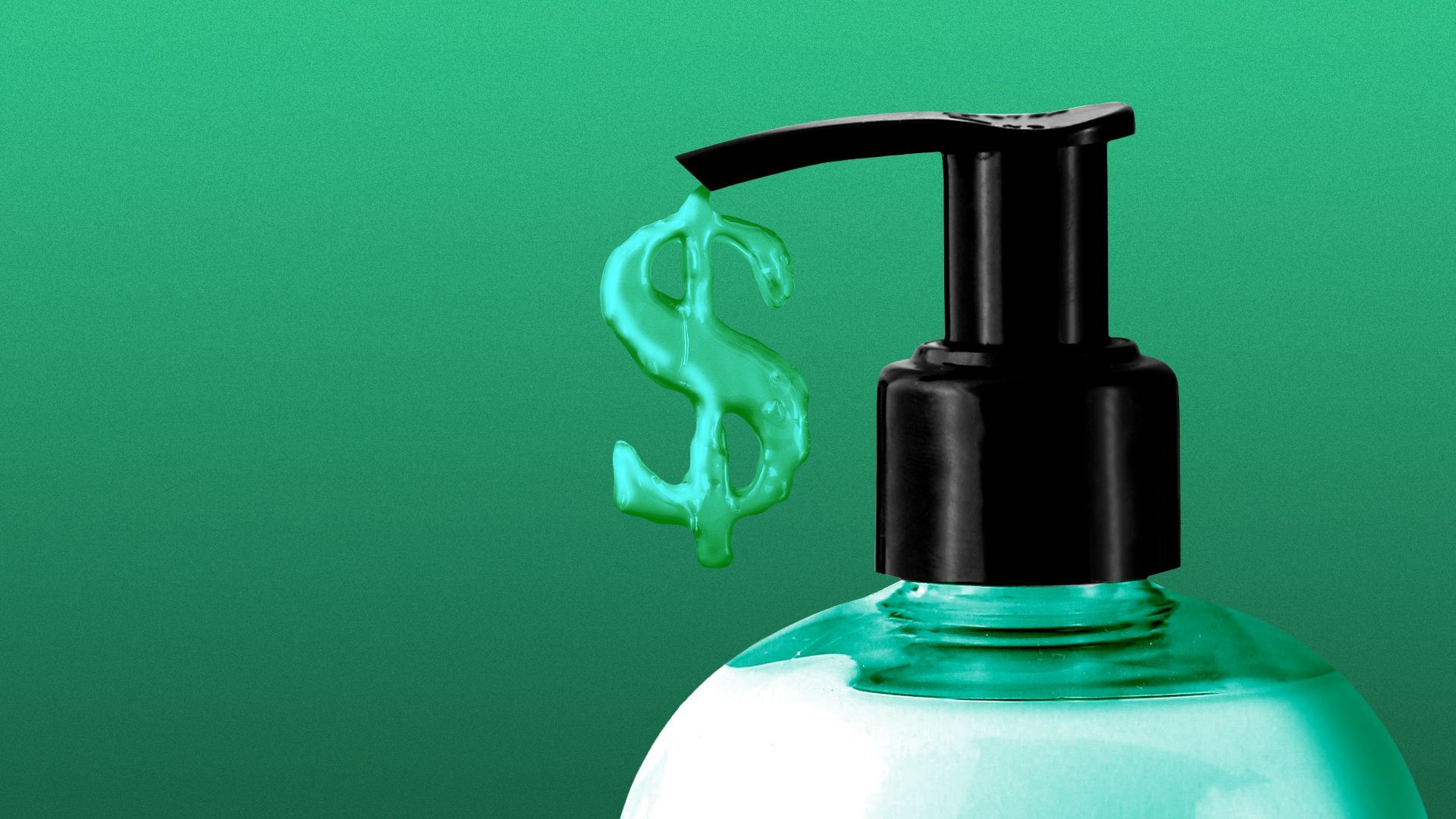 Normally a liquidation the size of Bed Bath & Beyond would be terrifying for retail landlords — but this time looks different.
Why it matters: The retailer's liquidation is one of the three biggest going-out-of-business sales of the last 15 years, rivaled only by the 2008 demise of Circuit City and the 2018 fall of Toys "R" Us.
The big picture: The company had about 360 Bed Bath & Beyond locations and 120 buybuy Baby locations when it filed for Chapter 11 bankruptcy protection Sunday.
At an average size of 30,125 square feet, that amounts to about 14.46 million square feet of retail space hitting the market all at once, according to CoStar Group.
The intrigue: Despite retail's troubles — namely digital competition — available retail space is at its lowest point since CoStar began tracking it in 2007, national director of retail analytics Brandon Svec tells Axios.
"This is not going to have a significant drag on retail real estate currently as we see it," Svec says. "The market is really tight right now from an availability perspective."
By the numbers: 5.2% of retail space is currently available within a 3-mile radius of Bed Bath & Beyond's stores, compared with a 5-year average of 5.9%, CoStar reports.
Within a 1-mile radius of Bed Bath & Beyond locations, an average of only 1.18 spaces are available in the range of 20,000- to 50,000-square-feet, according to CoStar.
Between the lines: With major retailers like JCPenney, Macy's, Forever 21 and Party City collectively closing hundreds of stores in recent years, very few contractors have had enough faith to build new retail spaces on spec since the financial crisis.
There's about 50 million square feet of space under construction right now — compared with 300 million going into the financial crisis, according to CoStar.
Plus, 140 million square feet of retail square feet has been demolished in the last decade.
"Unless you had a tenant in hand, there really hasn't been any construction across the country," Svec says.
Meanwhile, retail landlords are fielding interest from non-traditional tenants, such as grocery stores and fitness centers.
Even medical establishments have been snapping up retail storefronts.
"They're recognizing they get better visibility, better foot traffic," Svec says. "Nobody knows who you are, where you are, if you're in the second floor of a suburban office setting."
CoStar expects a variety of prospective tenants to jockey for Bed Bath & Beyond locations, such as T.J. Maxx, Planet Fitness, Aldi and Urban Air.
State of play: Multiple Bed Bath & Beyond landlords have already signaled that they're not concerned.
With 17 Bed Bath & Beyond leases in its portfolio, including 4 buybuy Baby stores, SITE Centers is "confident" that it will land "single-user backfill" tenants for 16 of those spaces — and that the majority will be signed in the next 12 months, CEO David Lukes told investors Tuesday.
"As you can imagine, we would very much like to recapture space from weak tenants, while demand for that space is strong," he said.
Of the four Bed Bath & Beyond leases held by Choice Properties Real Estate Investment Trust, three have already been assigned to a new tenant, pending court approval, and the company is in negotiations with another prospective tenant to take the fourth, CEOO Ana Radic said Tuesday on an earnings call.
The bottom line: Retail landlords are well positioned to pivot away from Bed Bath & Beyond.
Go deeper