GOP lawmakers whisper about government shutdown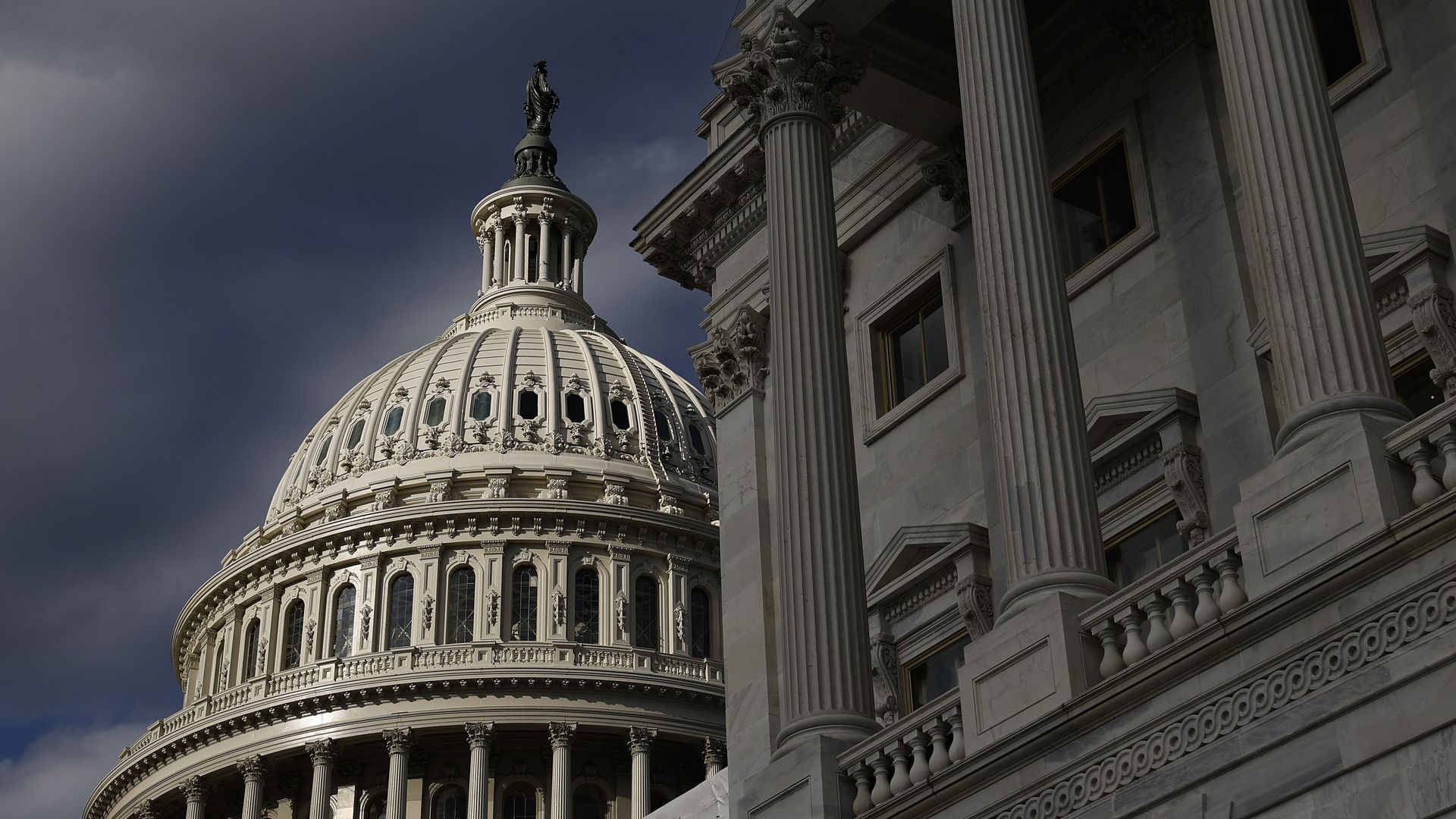 Some House Republicans privately expect a spending fight to trigger a government shutdown in October, with one member telling Axios they "wouldn't be making any plans" for that month.
Why it matters: Speaker Kevin McCarthy's ranks include members who are skeptical he can pull off another legislative survival by the end of September — with worker furloughs and shuttered federal services at stake.
A senior GOP source darkly recommended that congressional trips overseas "should be bought with refundable tickets" if they're in early October.
Zoom in: House conservatives oppose the use of an "omnibus" to package all 12 must-pass appropriations bills together — but lawmakers are pessimistic about the odds of passing the bills individually by Sept. 30.
Six GOP lawmakers told Axios they expect to be tied up during all of September as they race to pass the spending bills and get them negotiated with the Senate.
Many of the House GOP's appropriations bills are being loaded with measures on hot-button topics like abortion that could threaten passage — and make it harder to negotiate with the Democratic-controlled Senate.
"It is kind of hard to imagine that there's like a smooth sailing deal without some like serious negotiation style, pushing and pulling," one senior GOP lawmaker said.
Zoom out: Government shutdowns — like the Trump-era shutdown over border wall funding from December 2018 to January 2019 — can cause disruption and hardship.
With most functions of government lacking funding, federal benefits like food stamps would halt, and services like national parks would be closed.
Only workers deemed essential — such as military and federal law enforcement — would be allowed to work. Those not on the list would be furloughed until the government reopens.
Between the lines: Congress can extend the existing budget with a continuing resolution and provide members with more time to hash out a deal.
But many members are alarmed by the debt ceiling deal's across-the-board 1% cut to discretionary spending that kicks in on Jan. 1 unless Congress can pass a new budget.
What's next: Talks of minibuses — which could link some of the 12 appropriations bills together without being a single big package — are emerging despite conservatives balking at the idea of bundling the bills.
McCarthy told reporters this month that he won't put an omnibus on the floor, but isn't opposed to linking bills.
"I think anything but voting on 12 appropriations bills is going to be a no go," one senior lawmaker said.
Go deeper