Human intelligence: SAP CEO Christian Klein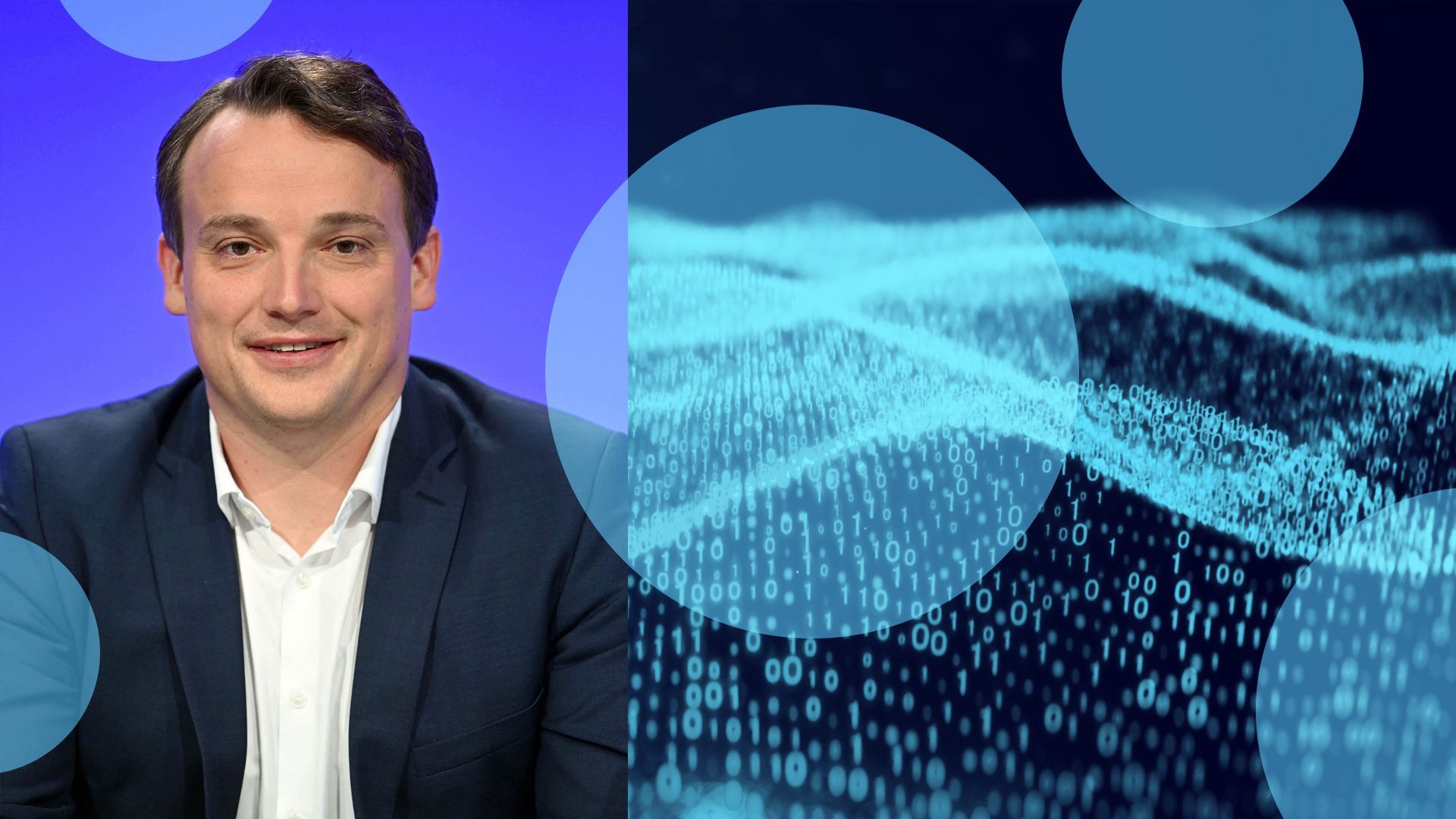 The benefits of generative AI to business are so large, SAP chief executive Christian Klein tells Axios, that companies will gladly pay more for enterprise software that incorporates the technology.
That, he says, is because when you merge generative AI with the types of information SAP's system stores, you can find ways to reduce inventory, boost sales and even improve carbon emissions.
Klein points to German retailer Schwarz Group, which is using everything from historical business data to consumer sentiment to inflation data and weather forecasts — in conjunction with generative AI — to better predict demand at its Lidl and Kaufland stores.
The result has been 15% better inventory management, a 20% decrease in waste and even an uptick in total sales due to having the right products on shelves.
"It's incredibly powerful," says Klein, who joined SAP as a student in 1999 and has worked his way through the executive accounting ranks before being named COO in 2016 and co-CEO in 2019. He became the sole CEO a year later.
Yes, but: Klein says that businesses who have their data spread across many silos will need to better organize that information before they can get such benefits.
"Without that AI will have only minimal positive impact," he said.
Catch-up quick: Germany-based SAP is the largest non-U.S.-based software maker in the world, specializing in helping large and midsize businesses handle complex tasks including human resources, sales, inventory and supply chain management.
The 50-year-old company has 400,000 customers across 130 countries and says that 80 percent of the world's business transactions touch their systems in one way or another.
Between the lines: As home to so much business data, SAP sees itself as having a leg up when it comes to generative AI, even if many of the AI algorithms are coming from other firms.
Klein also sees advantages in being a German company, with that country's strong belief in data protection and data sovereignty, topics he said are especially relevant in the AI age.
Both SAP and Germany as a whole are trying to engage in a delicate balance when it comes to China, aligning with the U.S. and other allies on national security issues without forgoing business opportunities there entirely. "We all benefited from globalization," he said. "I just see [it] as a little bit of a backward trend right now."
Klein sees generative AI catalyzing SAP's own business in three ways.
SAP plans to charge 30% more, on average, to customers who use its AI features.
It sees AI doubling the size of SAP's addressable market, which Klein says should reach $1 trillion by 2028.
Finally, SAP is using AI as a carrot to convince businesses that are running SAP or other software on their own servers to move to an SAP cloud subscription. That's because it is only offering the AI features as part of its cloud.
The big picture: SAP is not alone in seeing the opportunity created by merging generative AI and business data.
Microsoft, with its OpenAI partnership, is adding "co-pilots" to almost all of its products, typically for an extra fee. Microsoft said last week it will charge $30 per user per month for the co-pilot that accompanies Office tools such as Word, PowerPoint, Outlook and Excel.
Salesforce, too, has been adding generative AI capabilities across its business products.
Go deeper