RISC Zero raises $40M in new funding for blockchain effort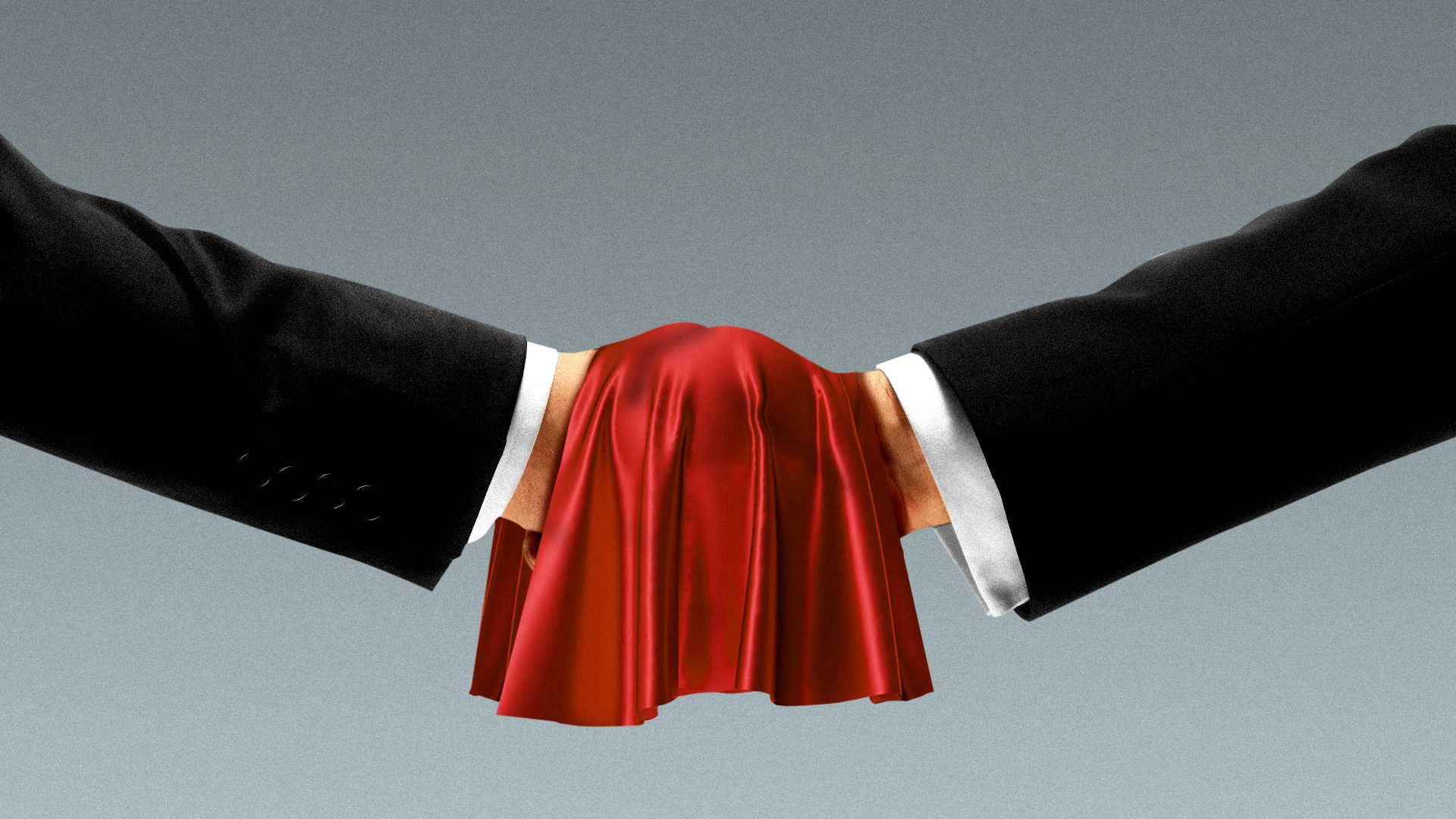 RISC Zero has raised $40 million in support of its mission to bring advanced cryptographic tools to all blockchains.
Why it matters: With venture capital increasingly scarce, RISC Zero's success shows how there's still hope for some startups to attract money in a down market and a beleaguered world for crypto.
The details: The funding round was led by Blockchain Capital, alongside Bain Capital, Galaxy Digital, Fenbushi Capital, Delphi Digital, and several others.
Zoom out: The first generation of blockchains are public ledgers where every transaction is made out in the open. Yet an increasing number of services are getting built with zero-knowledge proofs, mathematical techniques that keep transactions on public chains private.
What they're saying: "Imagine a world where data privacy, security, and trust are no longer concerns," Bart Stephens, managing partner of Blockchain Capital, said in a statement.
How it works: The way Bitcoin verifies transactions is simple. The entire history of every transaction in all of its history is there in the record.
Anyone can look at that history and (with a fair amount of effort) verify that no more bitcoins exist than the protocol has minted over its history.
Zero-knowledge proofs use powerful math to generate trustworthy proofs that verify that all transactions are valid, without revealing those transactions to anyone but the participants.
In the weeds: RISC Zero is raising funding specifically for a set of tools they are calling Bonsai, which makes it much easier for blockchain developers to bring zero-knowledge proofs into any given application.
Bonsai let developers focus on the application itself, while putting privacy over it.
Developers can build those applications using familiar software language such as Rust and C++ as well.
Quick take: Large companies are unlikely to ever use networks where all transactions are public. Privacy of some kind will be essential if enterprise customers are ever onboarded to blockchains at scale.
What we're watching: Advocates for privacy make the argument that zer0-knowledge proofs beat regulators in investor protection in some cases, but thus far the authorities have been hostile to tools that hide transactions.
Go deeper
Go deeper