Blockchain quietly decouples from crypto's woes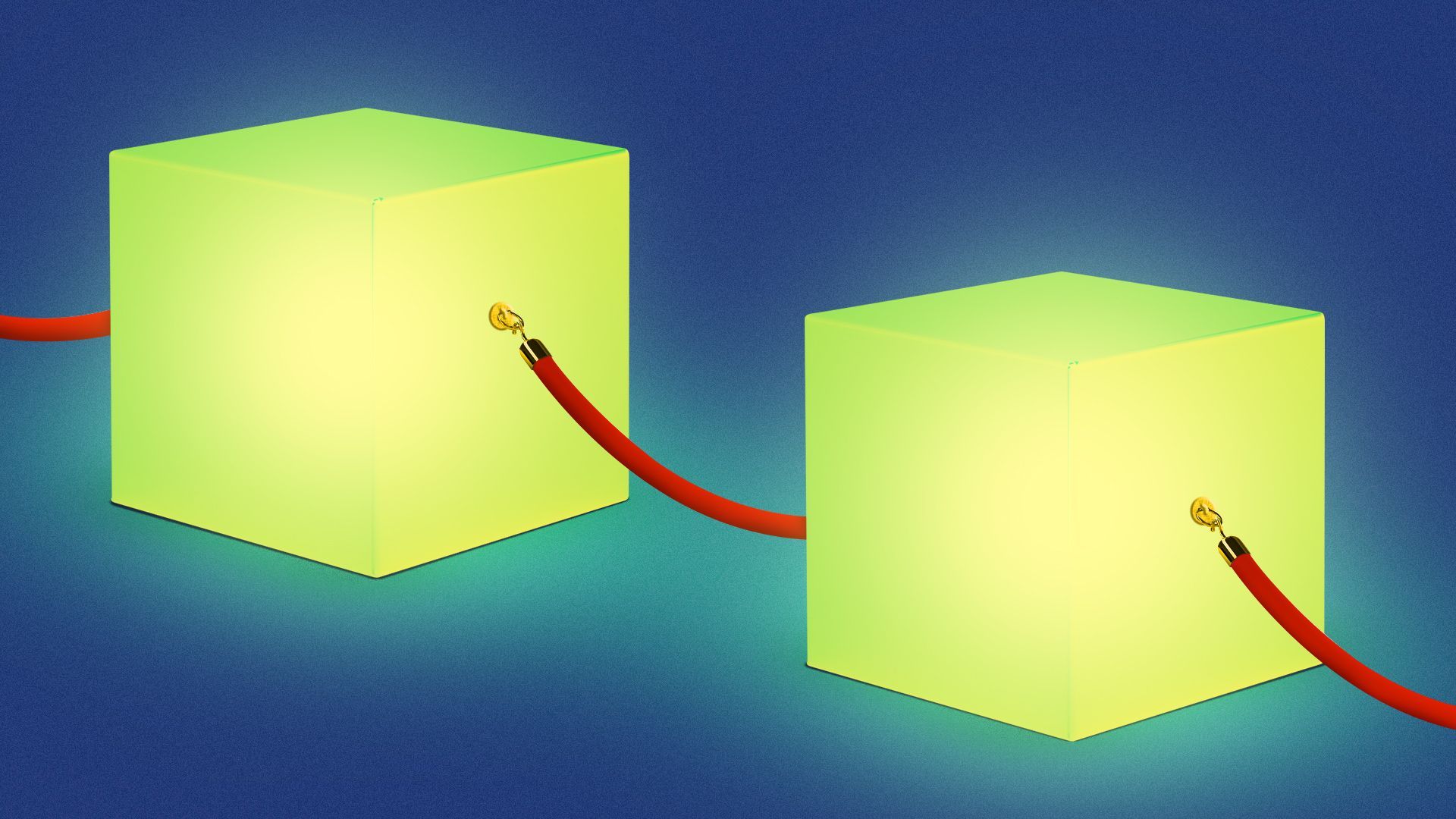 In ways various and sundry, blockchain technology is quietly thriving, even as regulators everywhere tighten their grip on the Wild West of cryptocurrencies.
Why it matters: In the wake of FTX's collapse and a gradual rebound from the crypto winter's darkest days, the formerly freewheeling market is in transition as regulators grapple with how to protect investors.
According to some experts, the flourishing sector is a symbol of how the public is slowly disentangling the blockchain from crypto.
The former is evolving into a powerhouse of its own, even as the latter "skews toward pessimism," Mrinal Manohar, CEO and co-founder of Casper Labs, tells Axios in an interview.
What they're saying: "It's a technology that adds a ton of security and is tamper proof," Manohar said, pointing to a growing list of governments relying on blockchain, even as they crack down on crypto trading.
"It's interesting because while many of these governments are figuring out their stance on cryptocurrencies, they're pushing ahead with blockchain."
Zoom out: Countries like India, Saudi Arabia and Colombia are tinkering with blockchain applications, while California made it the cornerstone of recent efforts to revamp the state's Department of Motor Vehicles.
Yes, but: Some fear heavy-handed enforcement in the wake of FTX's implosion and the subsequent shakeout in crypto could have a retrograde impact on blockchain's development.
This week, the Chamber of Digital Commerce called on Washington to adopt a comprehensive framework for digital assets.
"Our allies' and adversaries' advances in blockchain and digital assets threaten U.S. leadership and dominance across next-generation finance, trade, business, and other verticals while the U.S. sits idle–effectively pushing the industry overseas," the organization wrote in a letter.
Crypto is just beginning to emerge from a phase Manohar jokingly describes as the vice-filled "porn and gambling" era that defined the early internet. Conflating crypto's negatives with the technology that underpins it is a risk to the blockchain's development, he argues, especially in an already weak environment for fundraising.
"If you thought 'let's get rid of the technology because I don't like porn and gambling,' we wouldn't have e-commerce," Manohar tells Axios.
The bottom line: "Regulators shouldn't throw the baby out with the bathwater," Manohar said.
"I hope regulators don't take away the potential of what's a very powerful technology because of bad actors in crypto…The technology has so much promise that if regulators work with it well," its potential is close to limitless, he added.
Go deeper