Bitfury CEO Brooks talks Operation Chokepoint 2.0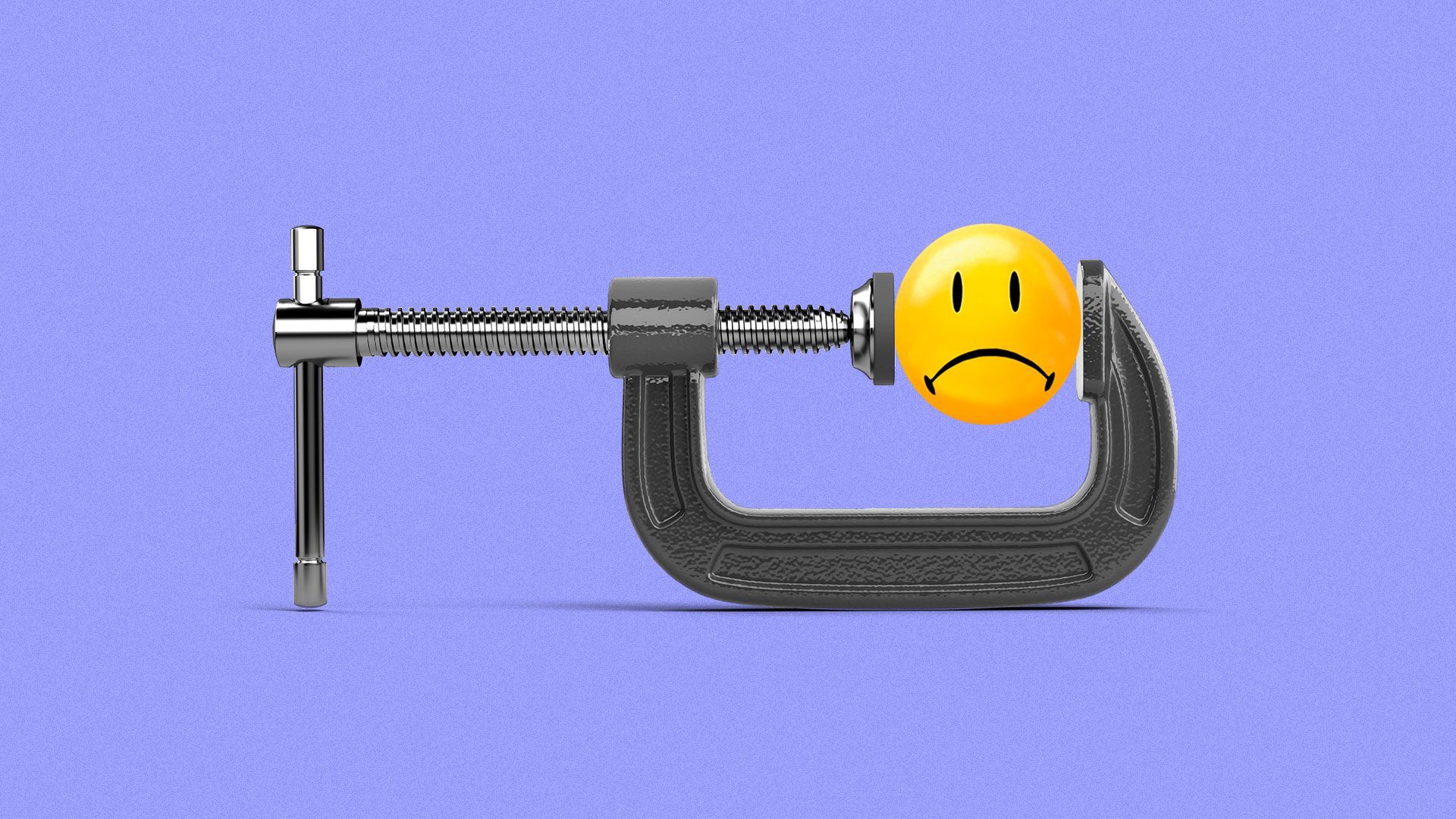 WASHINGTON — The crackdown on crypto is real.
The big picture: Amid a broader effort to sharply curtail the crypto industry's access to financial services like banking, "Operation Chokepoint 2.0 is the biggest story for the next six months," Bitfury CEO and all-around policy expert Brian Brooks said Thursday.
Why it matters: The U.S. policy approach is diverging from the rest of the world. And per an observation from U.S. Rep. French Hill (R-Ark.): "We can't create a competitive economy unless we have a regulatory framework."
Context: As builders and creators flocked to ETHDenver, a smaller, intimate gathering of policy makers, experts and folks with skin in the game gathered in D.C. to discuss crypto regulation — or the lack thereof.
What we're watching: Sens. Cynthia Lummis (R-Wyo.) and Kirsten Gillibrand (D-NY) plan to reintroduce a strengthened but slimmer version of broad crypto legislation put forth last year.
Yes, but: Don't call it pro- or anti-crypto, Gillibrand said: "We're pro-consumer and pro-business."
State of play: Meanwhile, venture capitalists are struggling with the basic problem of being unable to send checks to the creators they think will build crypto's next big thing.
"Some [startups] can't get bank accounts that we can actually fund," Brian Quintenz, Andreessen Horowitz (a16z) crypto's head of policy said.
"The next wave of innovation unleashes an incredible amount of economic activity. And we can't even get them the resources to build out something," he added.
That begs for an explanation of the philosophical debate at play here, Brooks said. "On one side of the debate, which is the winning side right now, there is a view that we can't have crypto in the banking system, because crypto would present a risk."
The intrigue: "'Same risk, same regulation' is being morphed into 'same activity, same regulation,'" Brooks said.
"The purpose of many crypto projects is to solve some of the risks of the traditional system, in which case the same activity actually doesn't justify the same regulation," he added.
"Because regulation is not about activities, it's about risks."
Be smart: "Is the role of banking regulation to protect banks? Or is the reason we have banks to provide a supervised safe environment in which to conduct activity that is inherently risky," Brooks said.
Between the lines: He thinks the latter.
The bottom line: So why does the U.S. policy approach on crypto diverge from the rest of the world? Brooks' theory: Because the U.S. has an "incumbent financial industry to defend."
Go deeper