Demox Labs raises $4.5M, readies private crypto wallet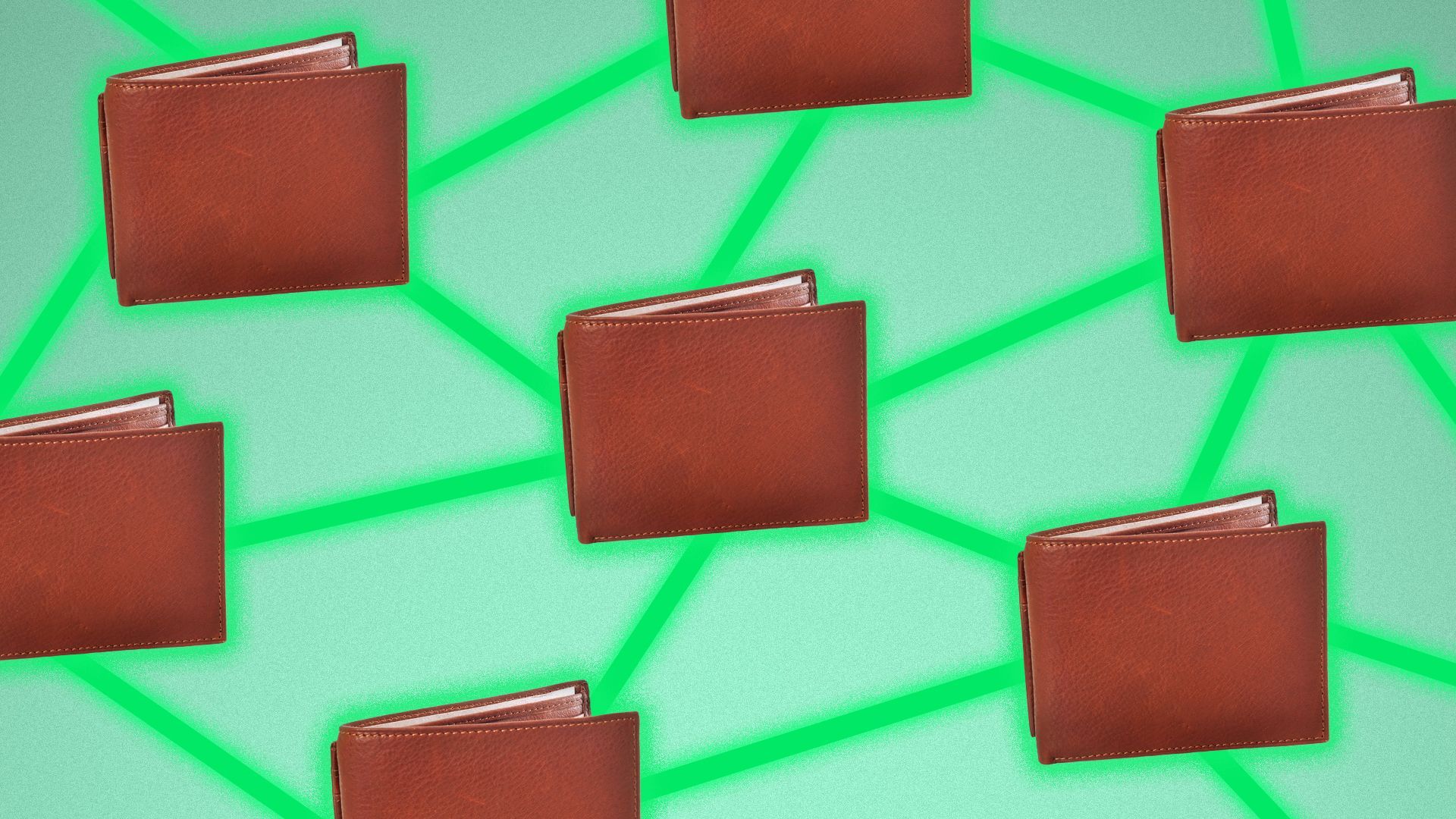 Anyone that messes with cryptocurrencies almost certainly sometimes uses MetaMask, the ubiquitous browser wallet most closely associated with Ethereum.
Driving the news: Demox Labs aims to build the next-generation wallet (among other things), and to that end it has raised $4.5 million led by HackVC to support development of various products for the privacy-oriented Aleo blockchain.
Aleo is a whole different kind of blockchain that leans heavily on zero-knowledge proof technology, and Demox is looking to secure the top spot among Aleo users as the wallet of choice.
Aleo aims to provide the sort of services that blockchains like Ethereum and Avalanche can provide, but with privacy protections in place so everyone can't see what you're doing.
What they're saying: "We're skeptical of a lot of value propositions that people put out there. I think the privacy one is pretty clear," Evan Marshall, a co-founder of Demox, told Axios.
"You should be able to pay your friends for dinner without telling Peter Thiel."
Of note: Aleo raised $200 million in an early 2022 Series B. The yet to launch blockchain's team is aiming to go live this year.
Be smart: On Ethereum, ever single calculation is done on chain, in public (that's why especially complicated operations can get really expensive).
Aleo lets the users run calculations off-chain and then prove their validity on chain (basically, the chain checks their work and the transaction gets approved if it checks out).
This lowers the load on the chain and also makes it more feasible to hide user activity.
Long term: Demox is starting with Leo Wallet but the goal is to be more like the development firm, ConsenSys, which has made a number of products for the Ethereum ecosystem, including MetaMask.
It also made Infura, which allows apps to quickly know the state of the blockchain, and Truffle, a set of smart contract development tools.
For Leo, there's a lot of ways to make revenue if a company is able to build a very popular crypto wallet. It's first priority is first building a good product and getting lots of traction for it.
Yes, but: Early indications suggest that the U.S. government might take a dim view of privacy technology when it enables financial transactions. Case in point, the sanctioning of Tornado Cash, which was open source software running autonomously.
"I think there's still an open question around regulation. We think it's really important for people to have privacy and sovereignty over your own capital," Barron Caster, the other co-founder of Demox, said.
Go deeper