Crypto startup Tristero sets out to build autonomous dark pools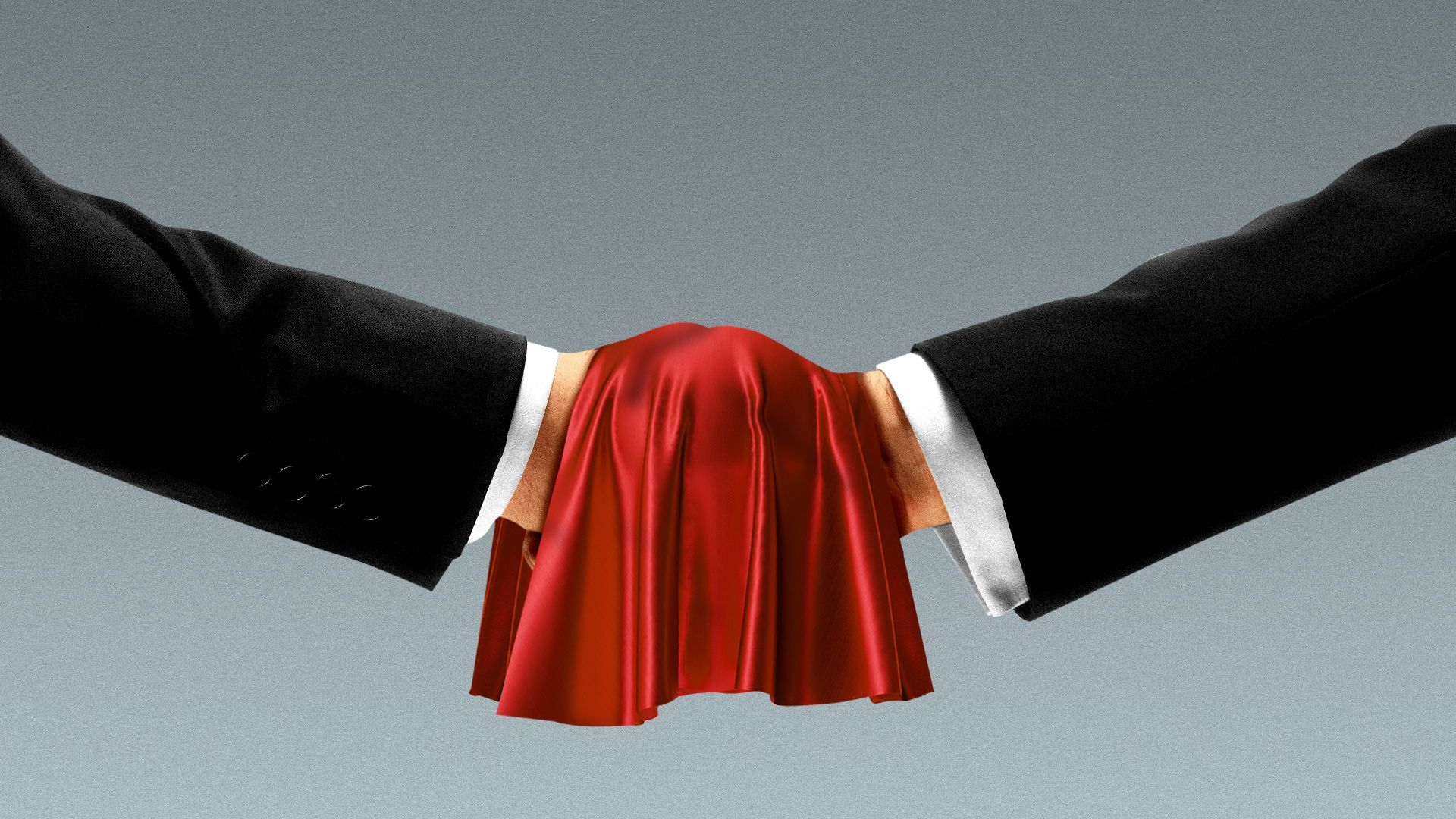 Big trades can move any market, but this is especially true in the still relatively small asset classes of cryptocurrencies.
Driving the news: Tristero, a crypto startup, announced Tuesday that it's raising $4.8 million to build a trustless dark pool, designed to facilitate large trades without alerting the market and moving prices dramatically.
What they're saying: "In theory it puts money back in the hands of people who are buying and holding longer terms or people who are selling and producing assets," Sam Trautwein, Tristero's CEO, tells Axios.
Be smart: A dark pool is a private exchange used mainly for large trades made by high net worth individuals and institutions. Effectively it's a place where large trades can't be seen by the market.
Zoom in: Without smart contracts on blockchains, dark pools have to be run by private entities, and users have to trust those organizations not to take advantage of the market signals that only its staff is privy to.
Like any decentralized app, once it's running, Tristero's dark pool will run itself.
"This is one of the few areas where something that works in crypto is definitively technically superior to its equivalents in TradFi," Trautwein said.
How it works: Tristero's smart contracts — which it intends to build on existing cryptography — will facilitate the closing of large buy or sell orders only if there's a counterparty willing to take the trade.
Zoom out: This is not the first time someone has attempted to create dark pools using blockchains. The recently shuttered Ren Protocol started as Republic, a 2018 initial coin offering. Kraken, an exchanged, announced a dark pool in 2015.
Yes, but: "Everything so far in the dark pool space has been overly focused on the dark piece," Trautwein said. There's a lot of work that goes into just making an exchange functional that is as important, he said.
"Where we think we'll be competitive is somewhere below the top 5 tokens but above the top 150," Trautwein said.
What's next: To that end, Tristero is launching a non-dark proof-of-concept where traders can trade stablecoins on different blockchains, based on LayerZero.
Tristero aims to launch its first actual dark pool this year.
The bottom line: There are many markets that might benefit from a dark pool style set up, Trautwein argues. Because crypto is small and largely disconnected from the broader economy, it's a good place to prove the model out.
Anywhere big trades might move prices dramatically could benefit from dark pools. The losers, if it works, will simply be traders who take advantage of such big trades without any real benefit to doing so.
Put another way: "Let's just say that you're selling 10% of Manhattan," Trautwein said, "There's really no clearing price for that."
Go deeper