Russia targets Ukrainian Black Sea port a day after pulling out of vital grain deal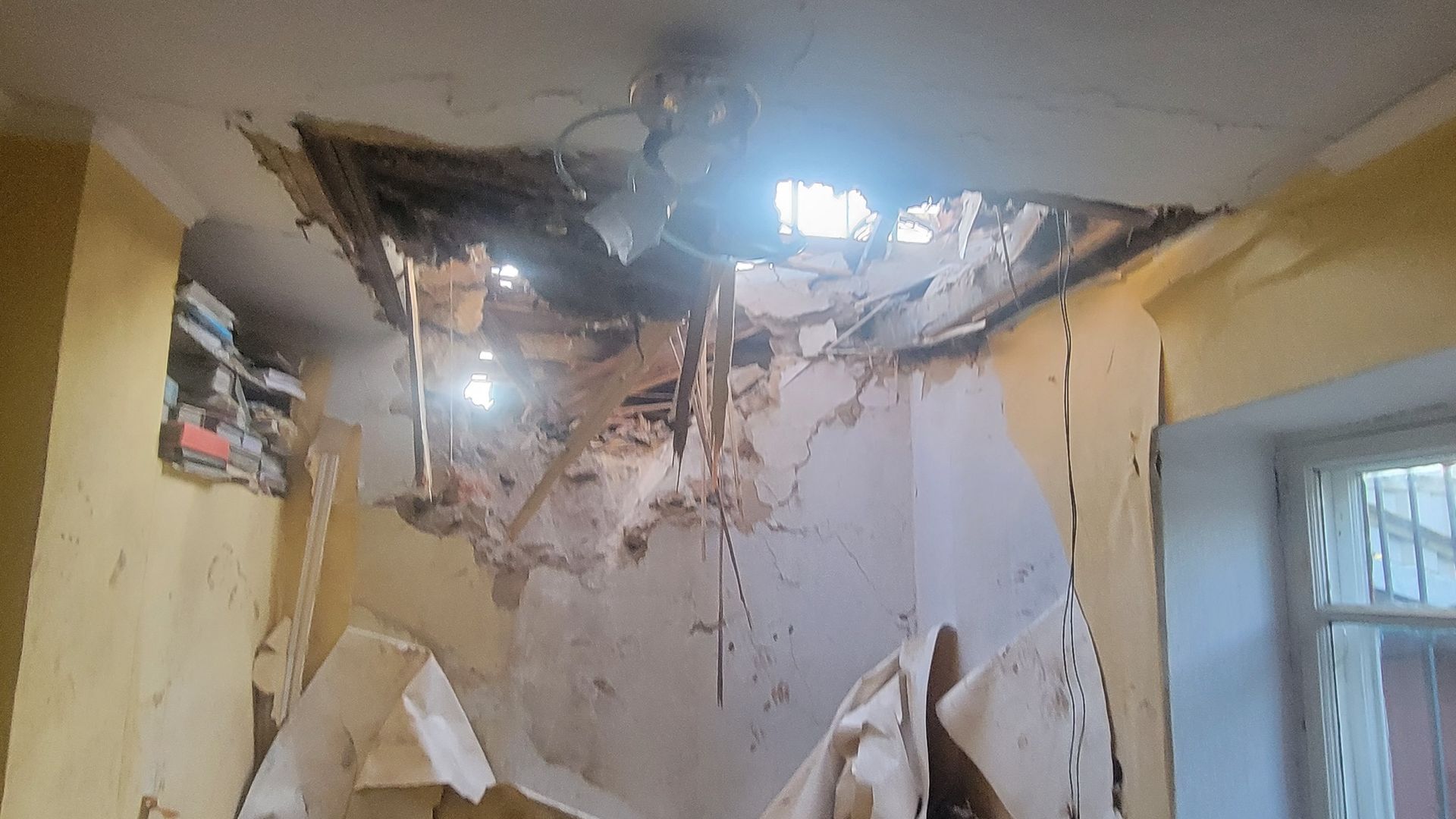 Russia's Defense Ministry said on Tuesday it targeted Ukrainian port cities along the Black Sea in "a mass retaliatory strike" for an attack on a key bridge connecting Russia and Crimea a day earlier.
The big picture: The overnight strikes also came a day after Russia exited the vital grain deal that allowed Ukraine to export wheat and other food commodities via the Black Sea.
The end of that deal could have devastating consequences for millions of people who are facing food insecurity, the UN and other humanitarian aid groups have warned.
What they're saying: Ukraine's military said Russia launched several waves of attack drones early Tuesday "aimed at detecting and exhausting" its air defense forces before targeting Odesa with six Kalibr cruise missiles.
All the missiles were shot down, but falling debris damaged some port facilities and private homes in the area, Ukraine's Southern Command said, adding that Russia also targeted the Mykolaiv region, another port area in the attack.
The attack shows Russia wants to "endanger the lives" of millions who depend on Ukrainian food exports, Andriy Yermak, the head of Ukraine's presidential office, said on Telegram. "The world must understand that the goal of the Russian Federation is hunger and killing people."
Russia's Defense Ministry said it targeted facilities where "terrorist acts" were being prepared against Russia.
"The armed forces of the Russian Federation carried out a mass retaliatory strike overnight using precision sea-based weapons against facilities where terrorist acts against the Russian Federation were being prepared using uncrewed boats," the ministry said on Telegram, per a Reuters translation. It claimed all the intended targets were hit.
The Kremlin blamed Ukraine for Monday's deadly attack on the Kerch bridge, the only direct link between Russia and the Crimean Peninsula, which Moscow illegally annexed in 2014. Ukraine has not publicly claimed responsibility for the attack, though Ukrainian media and other news outlets reported it was carried out by Ukrainian security services and navy.
Russia's defense ministry on Tuesday also claimed it had shot done several Ukrainian drones targeting Crimea overnight.
Go deeper: What Russia's withdrawal from the grain deal means for the world
Go deeper