DOJ: There's "no basis in law" to delay Trump's classified documents trial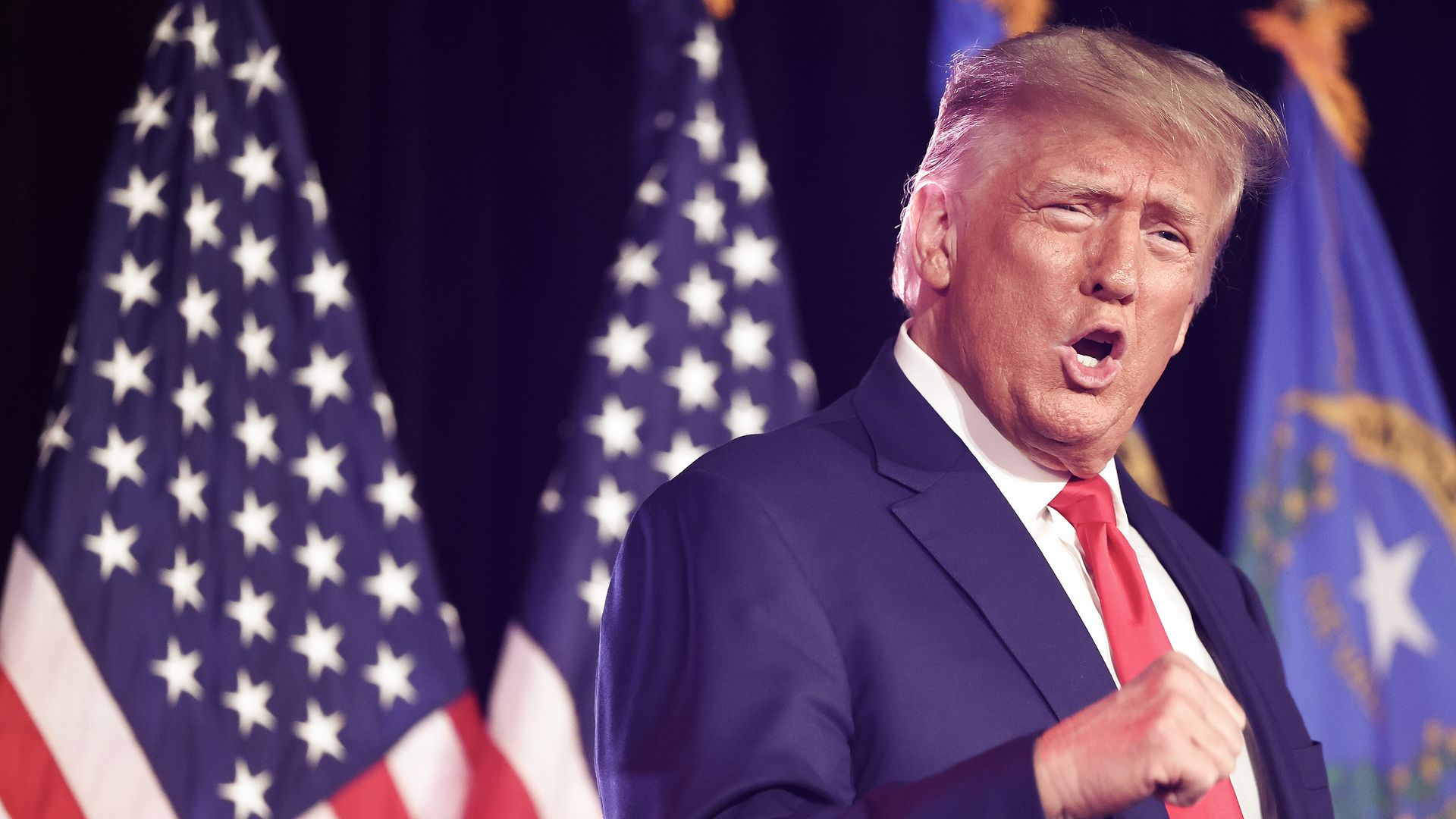 The Department of Justice opposed former President Trump's request to indefinitely delay his trial in the classified documents case on Thursday and argued in a court filing that part of his defense "borders on the frivolous."
Driving the news: "There is no basis in law or fact for proceeding in such an indeterminate and open-ended fashion, and the defendants provide none," prosecutors for the DOJ said in their filing in the Southern District of Florida.
The filing challenged Trump's argument that the Presidential Records Act mandates the dismissal of the indictment or forms a defense to the charges.
"As for the impact of the Presidential Records on this prosecution, any argument that it mandates dismissal of the Indictment or forms a defense to the charges borders on the frivolous," they said.
Of note: The filing also disputes the argument that Trump's lawyers made in their request Monday to delay the trial indefinitely, which cited the DOJ's request start date as "unrealistic" due to the volume of preparation needed and could "result in a miscarriage of justice."
"The demands of defendants' professional schedules do not provide a basis to delay trial in this case," the DOJ filing states.
"Many indicted defendants have demanding jobs that require a considerable amount of their time and energy, or a significant amount of travel."
What they're saying: A spokesperson for Trump in an email Thursday evening maintained the argument from the former president's lawyers that "this case should never reach trial" and it "should be dismissed" for legal reasons including the Presidential Records Act.
The spokesperson also accused special counsel Jack Smith, the DOJ and FBI of wanting to "rush" the case to trial just as Republican presidential frontrunner Trump was "dominating" in the 2024 election race.
Representatives for the DOJ declined to comment and those for the FBI did not immediately respond to Axios' request for comment.
Editor's note: This article has been updated with comment from a spokesperson for former President Trump.
Go deeper