Rep. Rául Grijalva on his uphill battle to improve public education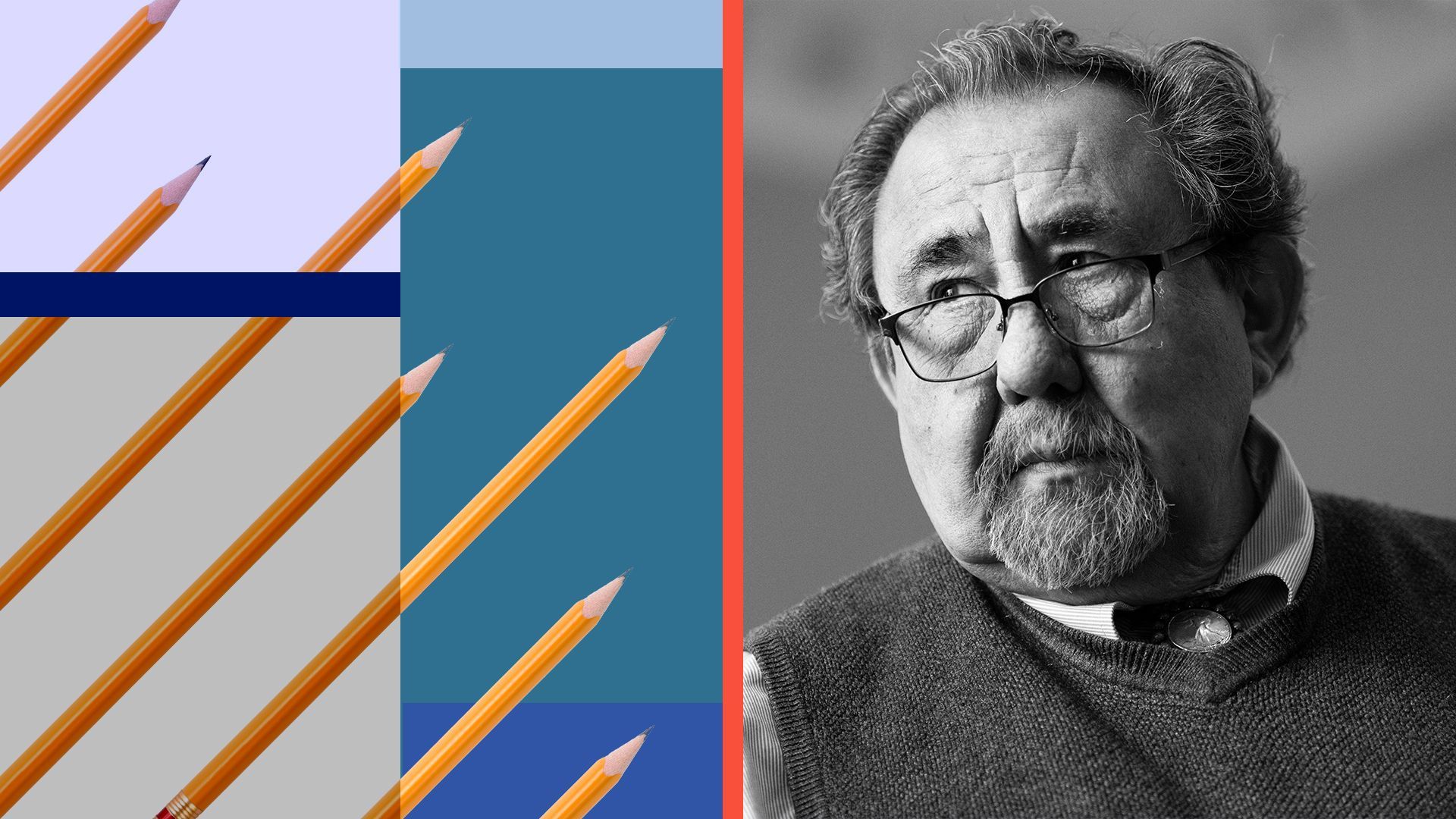 U.S. Rep. Rául Grijalva, the Arizona Democrat, knows his bills to improve public education and increase access for English language learners don't have much of a chance in this Congress — but he tells Axios Latino he's still willing to try.
The big picture: Grijalva, who has served in Congress since 2003, sits on the House Education and Labor Committee and is a ranking member of the House Natural Resources Committee.
He's previously chaired the Congressional Progressive Caucus and is known as one of the most liberal Democrats in the House.
Details: Grijalva this May introduced a package of bills aimed at improving dual-language learning and providing better resources to students who are learning English for the first time.
The Supporting Young Language Learners' Access to Bilingual Education Act would help establish dual language programs in communities with a high percentage of low-income students, including English learners.
A study in May found that English learners are increasingly left out of dual language immersion programs as these schools expand into wealthier and less accessible neighborhoods.
The Reaching English Learners Act seeks to address the English language teacher shortage by increasing funding for teacher preparation programs.
What he's saying: The bills "collectively kind of represent a significant need that we have now in our community but we've had for the years past in the community," says Grijalva, adding that test scores show students haven't recovered from pandemic setbacks.
"This will be particularly acute with non-English speakers across the country and in particular Spanish speakers in large parts of our country."
Grijalva points to the quickly diversifying K-12 student population, where students of color now outnumber white students, according to federal data.
Yes, but: Republicans are more focused on anti-immigrant legislation than education, Grijalva argues, and he doesn't expect his bills to gain traction this session.
He pointed to a bill that passed in the House in late June that would ban public schools from offering shelter to people without legal status. The bill by Rep. Mariannette Miller-Meeks (R-Iowa) was in response to New York City using public school gyms to temporarily house immigrants amid an influx of arrivals.
"We can't continue to keep fighting the same battle over and over again. We can't continue to let anti-immigrant political rhetoric dominate our public policy," Grijalva says.
The other side: When it comes to education, House Republicans, who control the chamber, appear more concerned with giving parents greater control over what's taught in public schools.
The bill, which passed the House in May but is unlikely to pass in the Democratic-held Senate, would require schools to publish course studies and a list of library books, among other things.
Subscribe to Axios Latino to get vital news about Latinos and Latin America, delivered to your inbox on Tuesdays and Thursdays.
Go deeper