FDA approves 1st over-the-counter daily birth control pill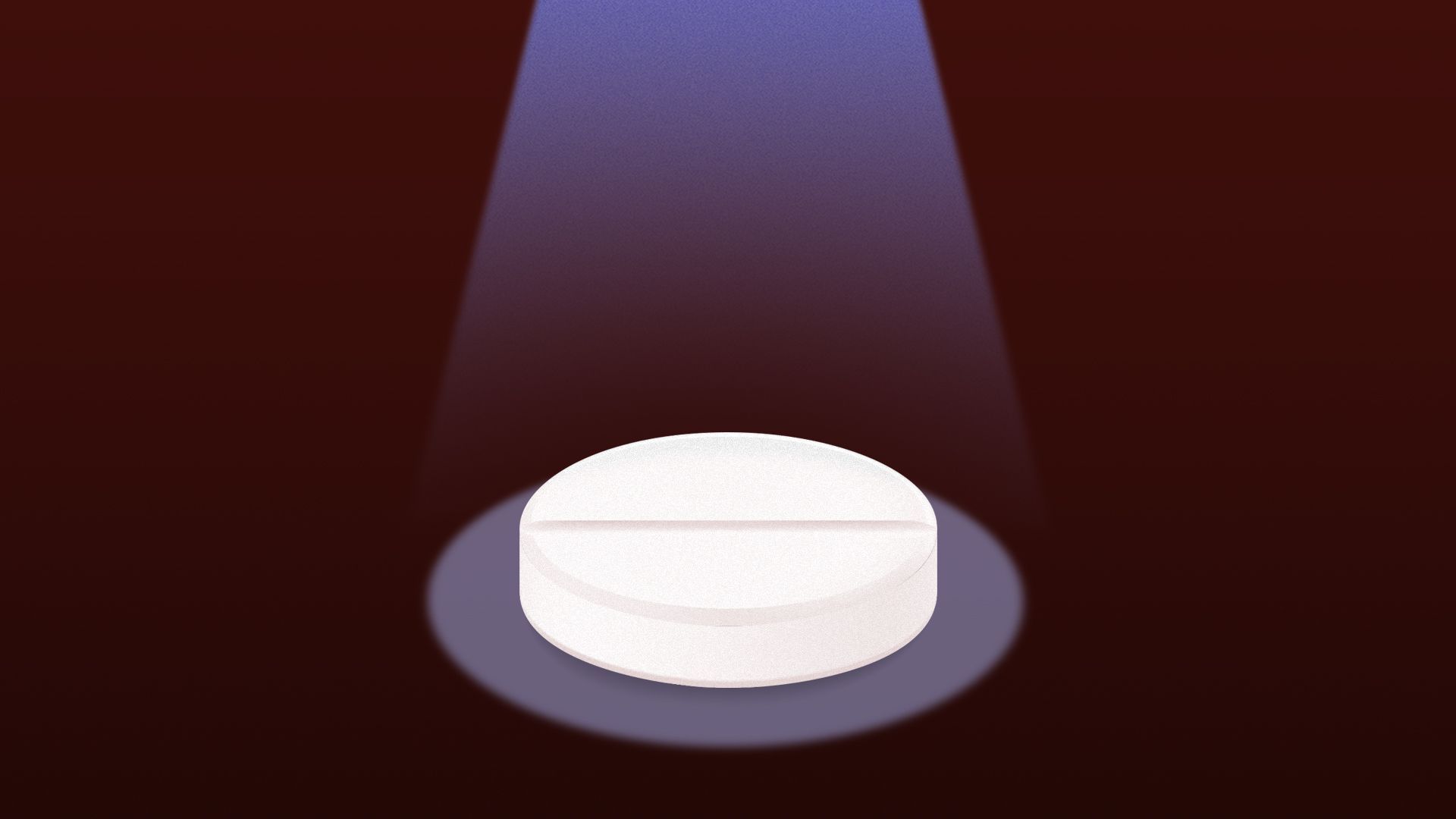 The Food and Drug Administration on Thursday approved the first daily birth control pill to be sold without a prescription, in a move expected to reduce barriers to accessing contraceptives.
Why it matters: The cost of HRA Pharma's Opill hasn't been announced, leaving questions around affordability.
Patrick Lockwood-Taylor, president and CEO of consumer products giant Perrigo, which owns HRA Pharma, said the FDA decision marks "a truly momentous day for women's health nationwide."
The American College of Obstetricians and Gynecologists argues that since the Supreme Court overturned Roe v. Wade, increasing access to birth control through over-the-counter oral contraception is "critical" so that more people can "control their own reproductive futures, including avoiding pregnancy."
Zoom out: With the decision, the U.S. will join more than 100 countries that allow the sale of contraceptive pills without a prescription.
Between the lines: Individual packs of birth control pills typically cost between $20 and $50 without insurance. Annual costs can reach up to $600, per the National Women's Health Network.
Under federal law, health plans are encouraged, but not required, to cover over-the-counter birth control without cost-sharing.
HRA Pharma has said that it is committed to ensuring that their birth control is "not only accessible but affordable for all women in need."
What they're saying: "When used as directed, daily oral contraception is safe and is expected to be more effective than currently available nonprescription contraceptive methods in preventing unintended pregnancy," said Patrizia Cavazzoni, director of the FDA's Center for Drug Evaluation and Research.
Catch up quick: FDA advisers in May unanimously concluded that patients can properly follow Opill's labeling instructions — including taking the pill at around the same time every day — without consulting with a health provider.
FDA staff had released briefing documents expressing concern about consumers' ability to take the drug in a timely manner. However, the agency's outside advisers concluded that should not be a barrier to over-the-counter sales.
By the numbers: Reproductive rights advocates say that allowing for the over-the-counter sale of birth control pills could increase access to the 19 million women living in areas that lack health centers that offer a full range of contraceptive methods.
What we're watching: Perrigo said that Opill is expected to become available online and in stores across the U.S. in the first quarter of 2024, and will not have any age restrictions.
Go deeper