FDA experts weigh OTC birth control amid agency staff skepticism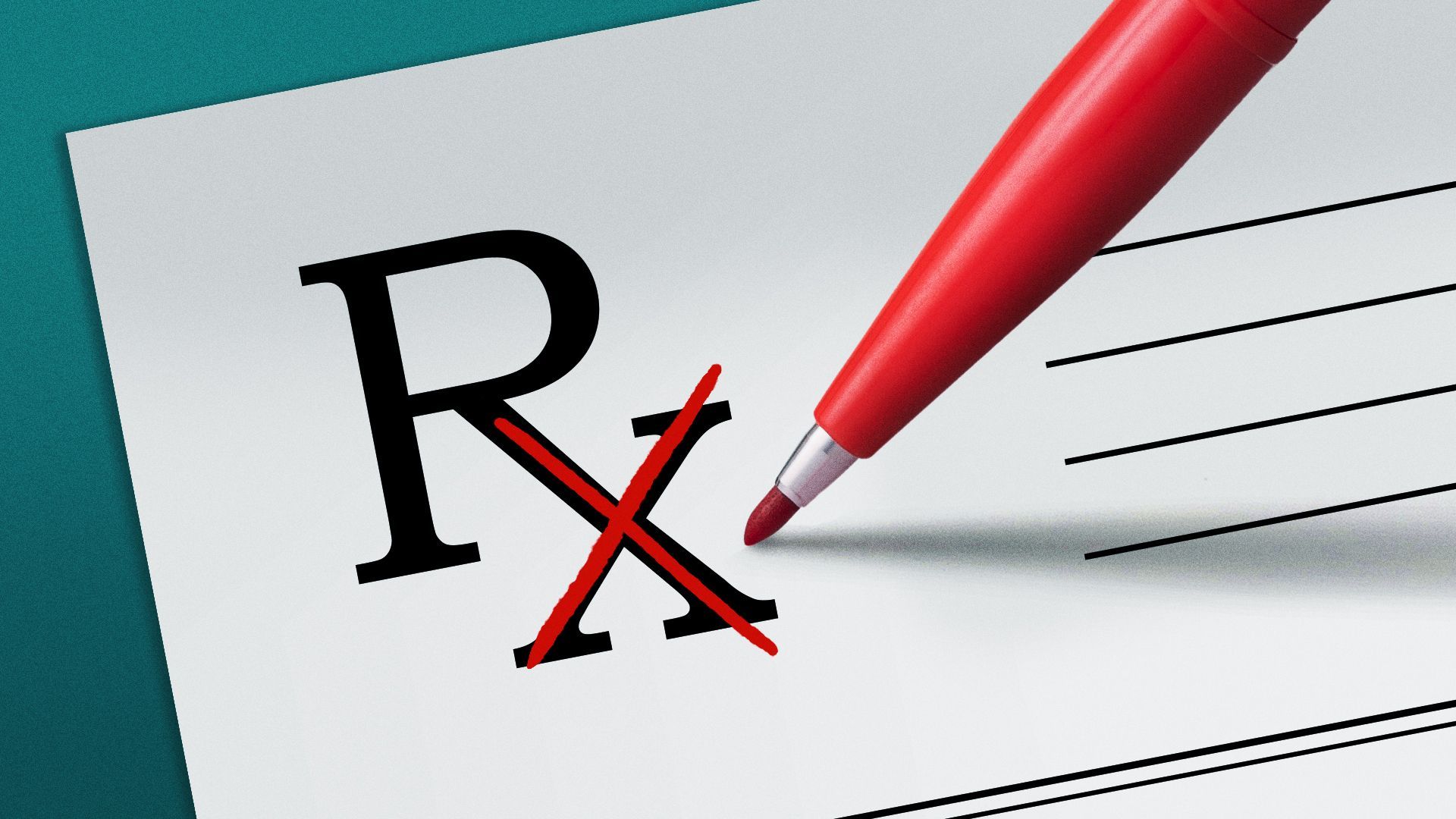 FDA advisers today will weigh whether to make daily birth control pills available over-the-counter for the first time amid concerns from agency staff that patient misuse could cause more unintended pregnancies.
Why it matters: Expanded availability of the pills could deliver more options for the more than 19 million women living in areas with health centers that do not offer a full range of birth control methods.
These locales "typically have pharmacies or other retail settings where an OTC birth control pill could be available," said Raegan McDonald-Mosley, an OB-GYN and CEO of the reproductive rights organization Power to Decide.
But switching the pills to non-prescription status would also ratchet up the political debate over reproductive health and deepen fault lines in the post-Roe landscape. Some anti-abortion and religious groups are on record opposing the proposed change.
Driving the news: Two expert advisory committees to the FDA on Tuesday and Wednesday will discuss and vote on whether to make HRA Pharma's contraceptive pill Opill available without a prescription, which would put the onus on patients to follow instructions on the drug label.
HRA Pharma, part of consumer products giant Perrigo, submitted its over-the-counter application last July, and advisers were originally set to meet to discuss the pill in November. However, the FDA postponed the meetings to review more information from the drugmaker.
Zoom in: FDA staff, in briefing documents, said that over-the-counter birth control "is expected to reduce barriers" to contraceptive access but expressed concern about consumers' ability to take the drug in a timely way.
Taking the pill at around the same time every day is "essential" for the pill's efficacy, the staff noted.
FDA staff also took issue with an HRA Pharma study that reviewers said wasn't appropriately designed to assess whether a delay taking the pill would reduce the contraceptive's efficacy.

Progestin-only birth control pills, such as Opill, have been found to be 99% effective at preventing pregnancy when used optimally and 91% effective with typical use.

FDA staff also urged the expert panels to discuss whether women with health conditions like breast cancer that might make them inappropriate candidates for the pills would be able to conclude that the product might not be right for them.
While Opill has been available with a prescription in the U.S. since 1973, the FDA previously requested that the company provide new information on the pill's efficacy.

However, the reviewers noted that the submitted analyses — which they say were conducted in the 1960s and 1970s — does not provide any new or relevant information as to how the drug would perform.
Yes, but: The American College of Obstetricians and Gynecologists argues that data shows that "people in need of contraception are capable of using self-screening tools to determine whether hormonal contraception is right for them."
Particularly since the Supreme Court overturned Roe v. Wade, ACOG says that increasing access to birth control through over-the-counter oral contraception is "critical" so that more people can "control their own reproductive futures, including avoiding pregnancy."
What they're saying: "This is an issue around patient autonomy," Kristyn Brandi, a practicing OB-GYN and ACOG fellow, said in a press conference prior to the FDA panel's deliberations.
"I trust my patients to be able to take a prescription and use those instructions to take a medication effectively, and that doesn't change if that medication is over-the-counter and they're reading the back of the label," Brandi added.
The other side: Some religious and anti-abortion groups in November sent a letter to the FDA opposing over-the-counter birth control, arguing that patients should make reproductive health decisions with their providers.
The groups said that allowing HRA Pharma's Opill to be available without a prescription would "cause avoidable harm."
Zoom out: Birth control pills are available without a prescription in more than 100 countries, per the American Academy of Family Physicians.
Over 7 in 10 voters support making birth control bills available without a prescription in the U.S., according to a national poll by the Contraceptive Access Initiative.
Don't forget: While over-the-counter contraceptives are considered by advocates as a way to increase access, questions remain around whether it will be an affordable alternative.
Under federal law, insurers are encouraged but not required to cover over-the-counter birth control without cost-sharing. On the other hand, plans are required to cover contraception when patients have a prescription.
HRA Pharma is still working on an exact price for Opill, and the company has vowed to make their drug to be "not only accessible but affordable for all women in need," Frederique Welgryn, global vice president for women's health at Perrigo, which owns the manufacturer, said in a press briefing last week.
A 2017 study in Women's Health Issue found that, on average, adults are willing to pay $15 a month and teens $10 a month for birth control. However, the cost an individual pack of oral contraceptives is between $20 and $50, according to the National Women's Health Network.
What we're watching: The expert panels' recommendations are not binding. HRA Pharma expects a final decision from the FDA to come at some point this summer.
Go deeper: The road to making birth control pills over-the-counter in the U.S.
Go deeper