FDA experts unanimously endorse over-the-counter birth control pills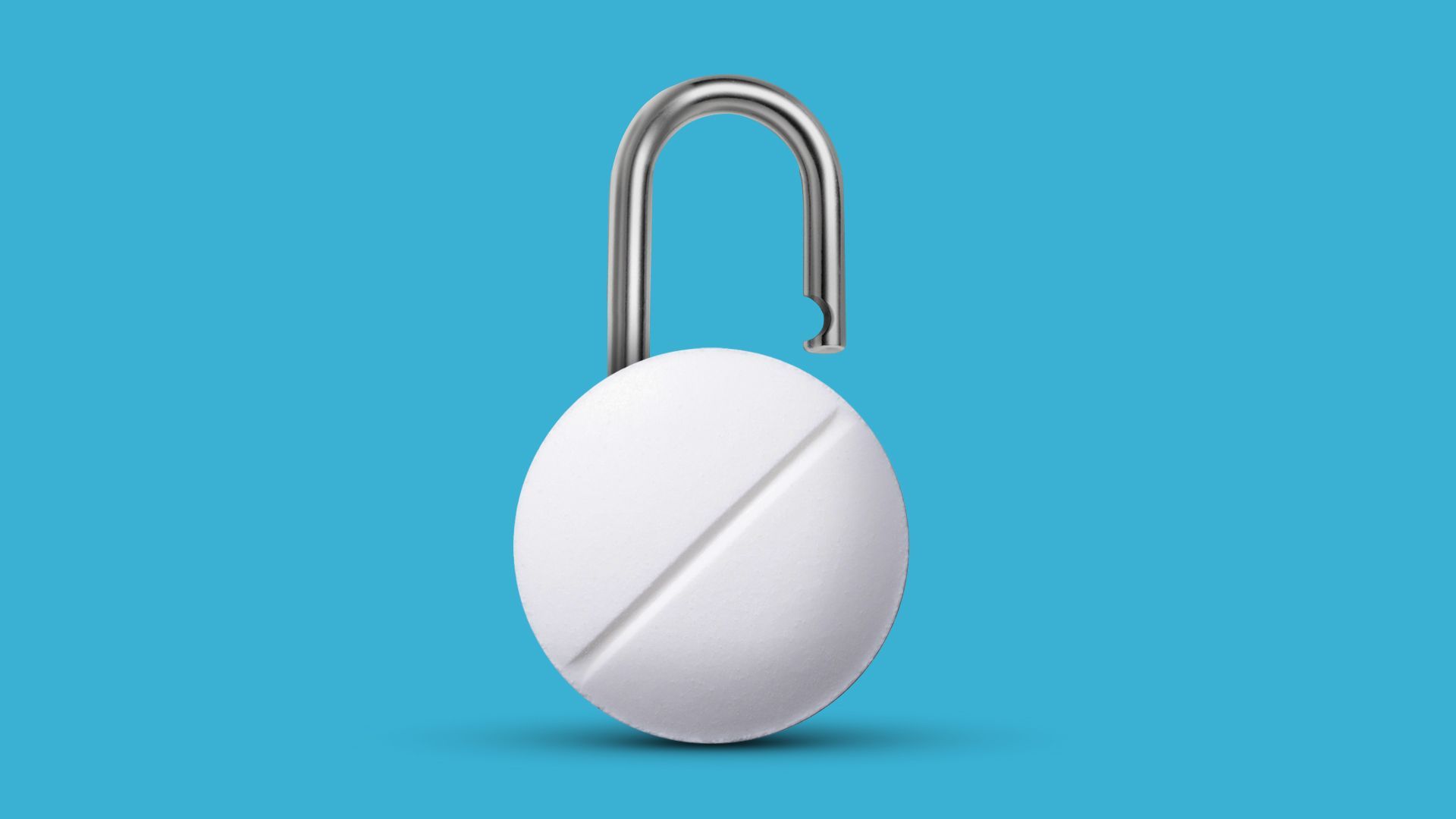 An FDA advisory panel on Wednesday unanimously endorsed making daily birth control pills available over-the-counter for the first time, following two days of deliberations over whether patient misuse could lead to more unintended pregnancies.
Why it matters: If the FDA follows the recommendation and switches HRA Pharma's Opill away from prescription-only use, it could expand the availability of contraception and deepen partisan rifts over reproductive health in the post-Roe landscape.
HRA Pharma, part of consumer products giant Perrigo, expects a final decision from the FDA to come at some point this summer.
Driving the news: In a 17-0 vote, members of two FDA advisory committees decided that patients can properly follow Opill's labeling instructions — including taking the pill at around the same time every day — without consulting with a health provider.
"Today's vote to recommend a switch of Opill to OTC is a new, groundbreaking chapter in reproductive health," said Murray Kessler, Perrigo's president and CEO.
The FDA's approval "would address a key unmet need for contraceptive access, be a groundbreaking expansion for women's health nationwide and a step forward toward ensuring people can have improved access to contraception without unnecessary barriers," said Frederique Welgryn, Perrigo Global Vice President for Women's Health.
The big picture: The American College of Obstetricians and Gynecologists argues that since the fall of Roe v. Wade, increasing access to birth control through over-the-counter oral contraception is "critical" so that more people can "control their own reproductive futures, including avoiding pregnancy."
State of play: FDA staff had argued over the two-day meeting that by accessing birth control pills through their provider, patients received detailed screening and counseling when choosing what method fits best for them.
However, some committee members said that patients do not normally get such detailed counseling, and that should not be a barrier to over-the-counter sales.
Panelists also pointed out that even when patients take oral contraceptives prescribed by their doctor, they typically do not take the pill at the exact same time each day. While that does slightly diminish its efficacy, it's still considered safe and effective at preventing unintended pregnancies.
What they're saying: "We need to trust women," said Katalin Roth, a professor of medicine at George Washington University and an FDA adviser.
Roth added that the speakers who participated in the meeting "really brought home to all of us, how much we have to do to repair our broken health system and how poorly we have made access to health care available for so many young women, adolescents, older women."
"Approving this pill to be available over-the-counter will go towards rectifying that," Roth said. "I urge the FDA to approve the over-the-counter availability of Opill."
"I think this represents a landmark in our history of women's health," said Margery Gass, an OB-GYN at Cleveland Clinic and one of the FDA advisory panelists.
"Unwanted pregnancies can really derail a woman's life and especially an adolescent's life, so I'm very pleased that the FDA is seriously considering this and I look forward to it being on the market," Gass added.
By the numbers: Reproductive rights advocates say that allowing for the over-the-counter sale of birth control pills could increase access to the 19 million women living in contraceptive deserts, which lack health centers that offer a full range of contraceptive methods.
Yes, but: Questions remain around whether it would be an affordable alternative.
Under federal law, health plans are encouraged, but not required, to cover over-the-counter birth control without cost-sharing.

At least 13 states though require insurers to cover over-the-counter contraceptive methods.

While HRA Pharma has yet to announce how much Opill would cost, the company has said that it is committed to ensuring that the birth control is "not only accessible but affordable for all women in need."
Editor's note: This story was updated with additional reporting throughout.
Go deeper