Over-the-counter birth control is a post-Roe "game-changer"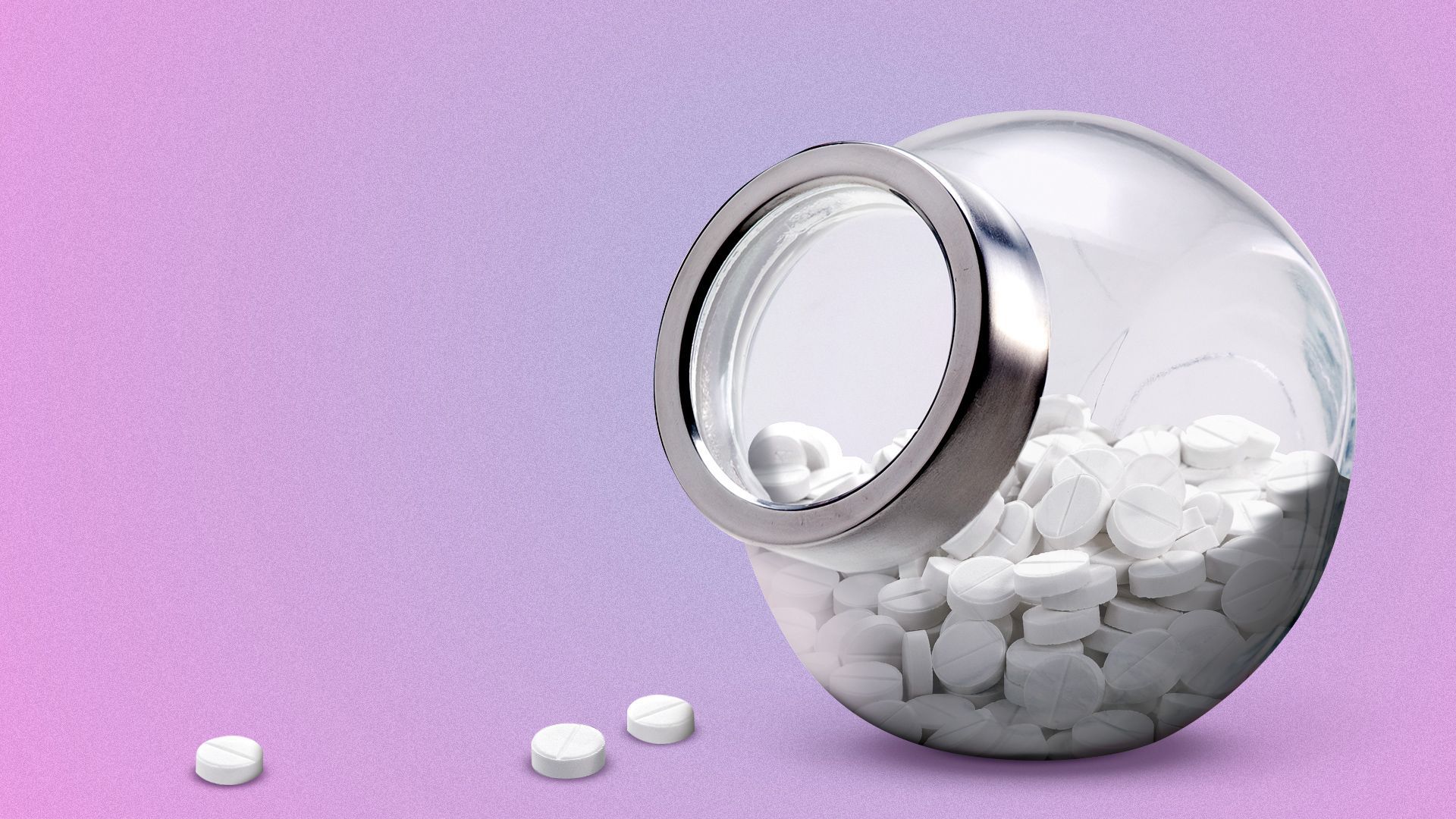 The most commonly prescribed contraceptive in America is getting easier to access, if you can afford it or live in the right state.
Why it matters: The role of of contraception has become more vital with mounting abortion restrictions across the U.S., a year after the Supreme Court ended the federal right to abortion.
The FDA's approval of the first over-the-counter birth control pill, Opill, in the U.S. on Thursday is a "a game changer in terms of access," Dr. Julia Cron, chief of Obstetrics and Gynecology at NewYork-Presbyterian Lower Manhattan Hospital, told Axios.
Driving the news: More than 100 countries provide over-the-counter birth control pills without a prescription.
But similar progress has buckled in the U.S. thanks to lengthy regulatory processes and limited research in reproductive heath, Dr. Raegan McDonald-Mosley, the CEO of reproductive wellbeing nonprofit of Power to Decide, said.
Opill was the first birth control pill to be considered by the FDA as an over-the-counter option, and it could now pave the way for more, McDonald-Mosley added.
Meanwhile, more pharmacists across the U.S. have gradually been allowed to prescribe birth control, eliminating additional trips to other providers — though still requiring an extra layer of approval.
State of play: Opill will be available in early 2024 for purchase at drug stores, convenience stores, grocery stores and online. Its cost has not yet been announced.
It is one of dozens of birth control pill brands that exist, which people may still seek out for personal health or insurance coverage reasons.
At least 13 states require insurers to cover all over-the-counter contraceptive methods.
Until Opill becomes available over the counter, birth control pills will continue to require a prescription from a doctor, nurse or pharmacist.
The latter category is typically covered in part by insurance, but it can vary based on brands and providers
Between the lines: One-third of hormonal contraceptive users have missed taking birth control because they weren't able to get their next supply, per a survey from health policy research organization KFF.
Challenges included costs, lack of insurance, obtaining an appointment or getting to a clinic.
People have also faced challenges accessing the pill because of language barriers or education levels.
The big picture: Unintended pregnancies are linked to an unmet need for contraception, the CDC has said.
Experts are hoping the FDA move helps lower this rate.
Go deeper: Biden to sign executive order to expand free birth control access
Go deeper