Kerry's visit to China could open door for renewed climate cooperation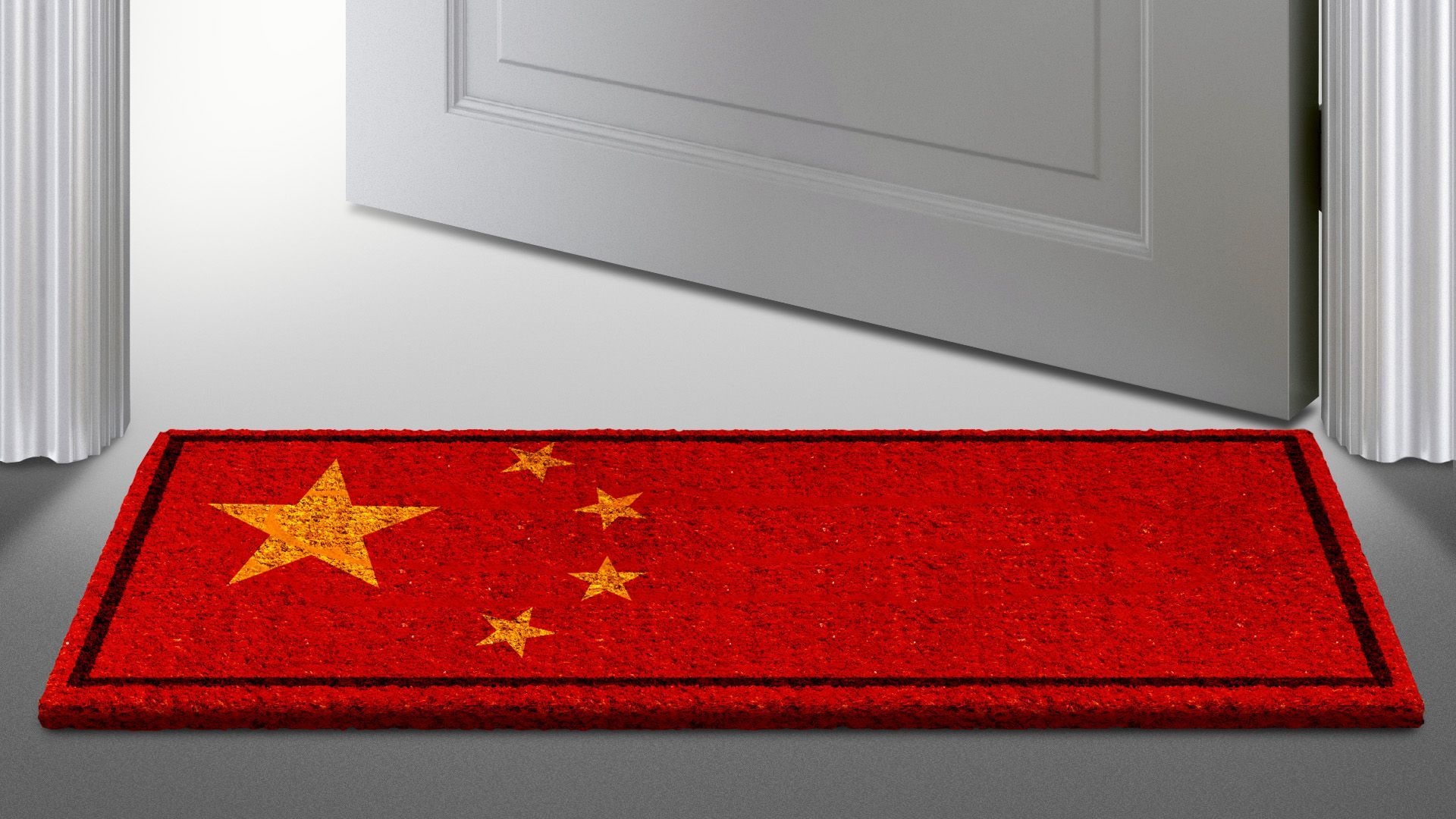 The Biden administration's full-court press on climate change cooperation with Beijing could hinge on climate envoy John Kerry's upcoming visit to China.
Why it matters: The U.S. and China are the world's top two emitters of planet-warming greenhouse gases. Climate action between them could help to achieve global climate goals and pave the way for smoother negotiations at the COP28 summit in the United Arab Emirates later this year.
Driving the news: Kerry plans to visit China this month, according to a spokesperson, in what would be the first formal climate talks between the two countries in nearly a year.
Kerry's visit will come on the heels of Treasury Secretary Janet Yellen's trip that wrapped up over the weekend.
Yellen highlighted cooperation between the U.S. and China around climate change in her remarks in Beijing, specifically calling on Beijing to contribute more to global climate funds that help developing nations cut their greenhouse gas emissions.
In the U.N. climate talks, China is considered a developing country and does not have the same climate finance responsibilities as the U.S.
The big picture: Finding a way to cooperate on climate change is "important for the rest" of the U.S.-China relationship, says Thom Woodroofe, a senior fellow at the Asia Society and founding director of the organization's China Climate Hub.
"The area of climate change represents one where they can put meat on the bone" and test "whether the Chinese want to build a constructive relationship," he tells Axios.
Kerry has a personal relationship and history with his counterpart in Beijing, Xie Zhenhua, which Woodroofe says could be leveraged for a substantive outcome from the trip.
Flashback: The U.S. and China — led by Kerry and Xie — struck a bilateral agreement on climate action in 2021 at the COP26 climate summit.
That plan, which included efforts to reduce methane emissions and potentially speed up emissions cuts during the 2020s, had yet to be fully implemented when House Speaker Nancy Pelosi traveled to Taiwan last August.
Beijing responded to the visit by ending cooperation on a handful of issues, including climate change.
Kerry's engagement is an opportunity for both countries to get the Glasgow agreement back on track, Woodroofe says.
What's happening: Kerry and, to some extent, the Biden administration overall, has long pushed for Beijing to agree to carve out climate change cooperation from the rest of their relationship.
It would be an "insurance policy" against geopolitics trumping climate concerns, Woodroofe says, adding it isn't a likely outcome from Kerry's trip.
But Kerry could resuscitate what was agreed on in Glasgow, including a working group for experts to exchange "updates on their respective national efforts."
"If Kerry can walk away and say we can effectively do what we agreed to do in 2021, that is a good outcome," Woodroofe says.
Zoom in: There are several opportunities for the U.S. and China to cooperate on climate action, says David Waskow, director of the World Resources Institute's International Climate Initiative.
Those could include technological challenges like how to best build out the grid and how to alleviate debt for developing nations that are turning to producing more fossil fuels to generate revenue.
Yellen's message to China to contribute to international finance mechanisms like the Green Climate Fund helps "to hold China's feet to the fire in terms of its global climate pledges and to encourage them to get on the field in general," Woodroofe says.
But the U.S. "needs to step thoughtfully" regarding the issue of China providing more finance to global climate funds, Waskow says. Those funds already struggle to get public finance from countries that have committed to them.
"It is important but that conversation needs to be done in a way that recognizes the context around it and doesn't jeopardize the other objectives the U.S. and others have at the moment," he says.
What to watch: Whether Kerry can leave with a joint statement about the meeting.
"If we have any hope of achieving progress in terms of building cooperation or at least healthy competition or ideally both, these are the two people who can do it," Woodroofe says. Both Kerry and Xie have unique leverage in their domestic systems, he adds.
As a former secretary of state, Kerry brings gravitas to the role that past climate envoys lacked, for example, and Xie was brought out of retirement to be his Chinese counterpart.
But Kerry is only publicly committed to his post through this year's UN climate summit and Xie has had health issues. Woodroofe says he is concerned "both of them might not be in their jobs a year from now — and that points to this being an important year to forge progress."
Go deeper