Trump shouldn't have immunity in E. Jean Carroll defamation suit, DOJ says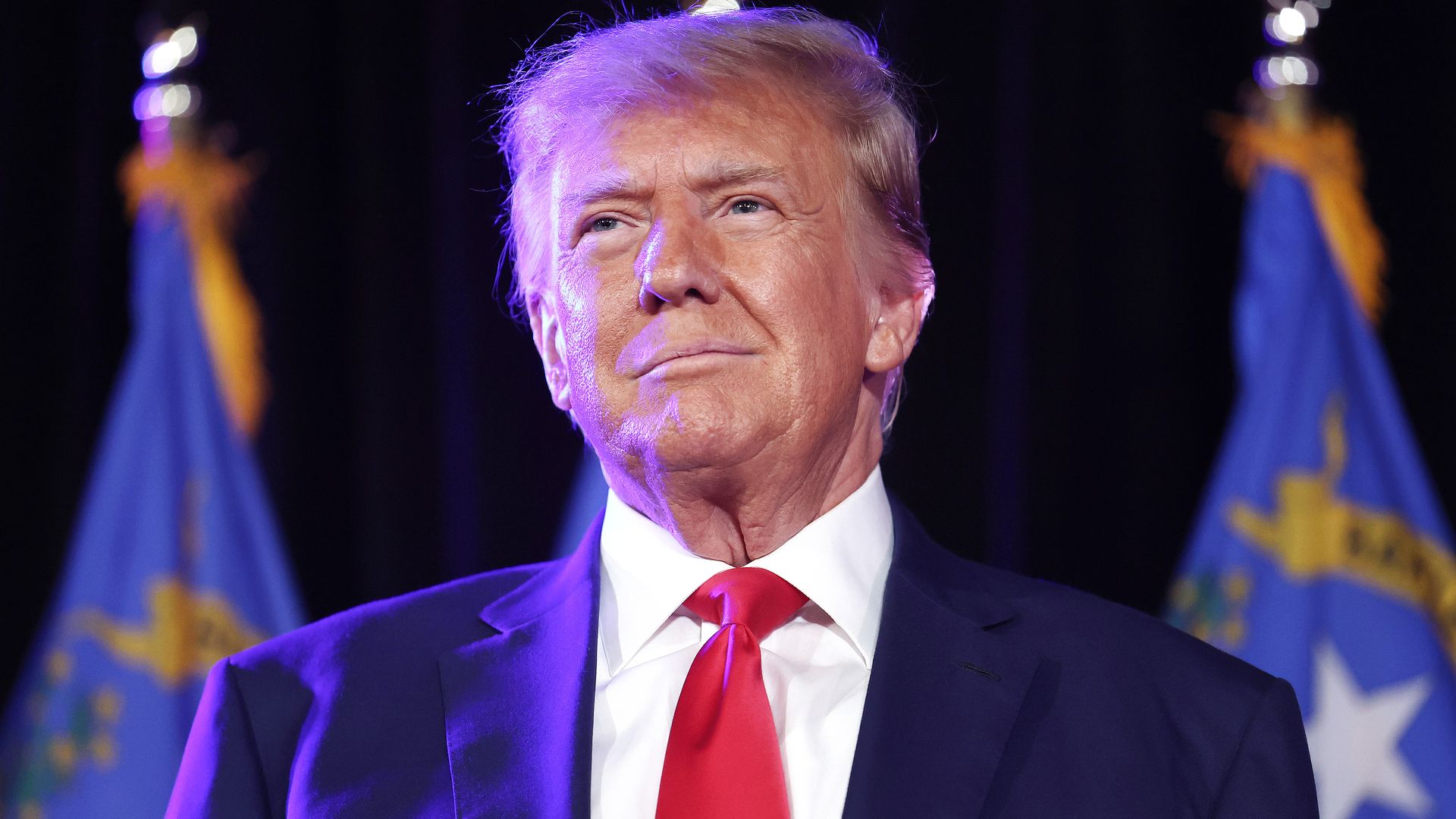 The Department of Justice said in a court filing on Tuesday it can no longer conclude former President Trump was acting within the scope of office when he denied a writer's rape accusations and made allegedly defamatory remarks about her in 2019.
Why it matters: Trump previously attempted to delay proceedings for E. Jean Carroll's lawsuit over his remarks by arguing that he should be granted immunity because he made the comments at issue while speaking to the media as president.
The Justice Department previously defended Trump in the lawsuit, arguing that the law governing tort lawsuits against public officials permitted its defending the former president in the case.
Its reversal is a major blow to Trump's defense in the case and adds to the myriad legal perils already bearing down on the 2o24 presidential candidate.
What they're saying: "We are grateful that the Department of Justice has reconsidered its position," Robbie Kaplan, Carroll's attorney in the case, said in a statement on Tuesday.
"We have always believed that Donald Trump made his defamatory statements about our client in June 2019 out of personal animus, ill will, and spite, and not as President of the United States."
The big picture: A jury in May held Trump liable for sexual abuse and defamation in a separate lawsuit from Carroll and awarded her $5 million in damages from the former president.
Last month, the New York judge overseeing Carroll's active defamation lawsuit against Trump allowed her to include damages from remarks he made about her during a televised CNN town hall event in May 2023.
Trump filed a counter-lawsuit against Carroll in June, claiming she defamed him by alleging that he had raped her after the jury's verdict.
The jury did not find Trump liable for rape in the case, though it was one of the types of battery the jurors were instructed to consider by the judge.
Kaplan responded to the counterclaim in a court filing on Tuesday, calling it "nothing more than his latest effort to spin his loss at trial."
What's next: Kaplan said Carroll's lawsuit against Trump is expected to go to trial in January 2024.
Go deeper: Trump seeks to indefinitely postpone classified documents trial ...The legal woes surrounding Trump and his indictment
Go deeper