Christie slams Trump as "the cheapest S.O.B. I've ever met"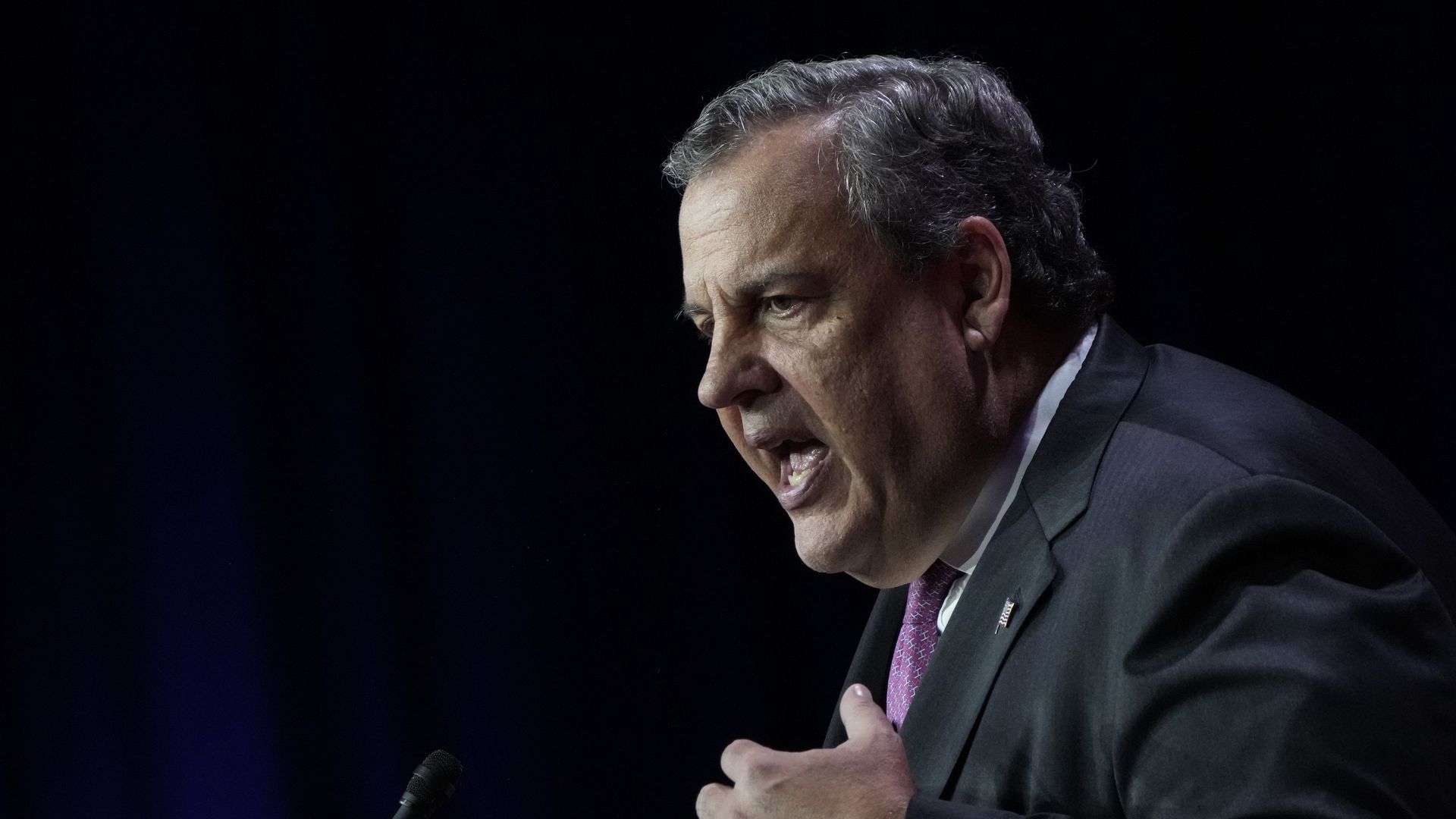 Former New Jersey Gov. Chris Christie criticized former President Trump for reportedly diverting 2024 campaign donations into a political action committee that he has used to pay his legal fees.
Driving the news: Trump is "the cheapest S.O.B. I've ever met in my life," Christie, who is Trump's most vocal critic in the crowded 2024 Republican primary, told POLITICO on Tuesday.
"What Donald Trump is good at is spending other people's money," he added.
The big picture: The New York Times previously reported that Trump may have diverted at least $1.5 million to his PAC, Save America, to fund his personal legal fees.
A spokesperson for Trump did not immediately respond to Axios' request for comment.
What he's saying: "This is a billionaire who refused to pay his lawyers with his own personal money, and instead, men and women out there who believe in him and wanted [him] to be elected president are donating money to try to forward his candidacy … and he's diverting that money to pay his own legal fees," Christie said.
Christie added that the former president "should take a pledge today to instruct his campaign to no longer spend any public money on his legal fees."
Trump, who is the polling frontrunner in the 2024 GOP primary race, was indicted by a Miami grand jury in June over his handling of classified documents.
Often casting himself as the victim of politically motivated investigators, Trump has made the historic criminal indictment a centerpiece of his bid for re-election, seizing on the attention to bash his political rivals.
He faces federal investigations over the 2020 elections and Jan. 6.
A grand jury in New York indicted Trump earlier this year on charges related to a hush money payment to adult film star Stormy Daniels.
Go deeper: Trump raises over $5 million since indictment news
Go deeper