McCarthy threatens Garland with impeachment inquiry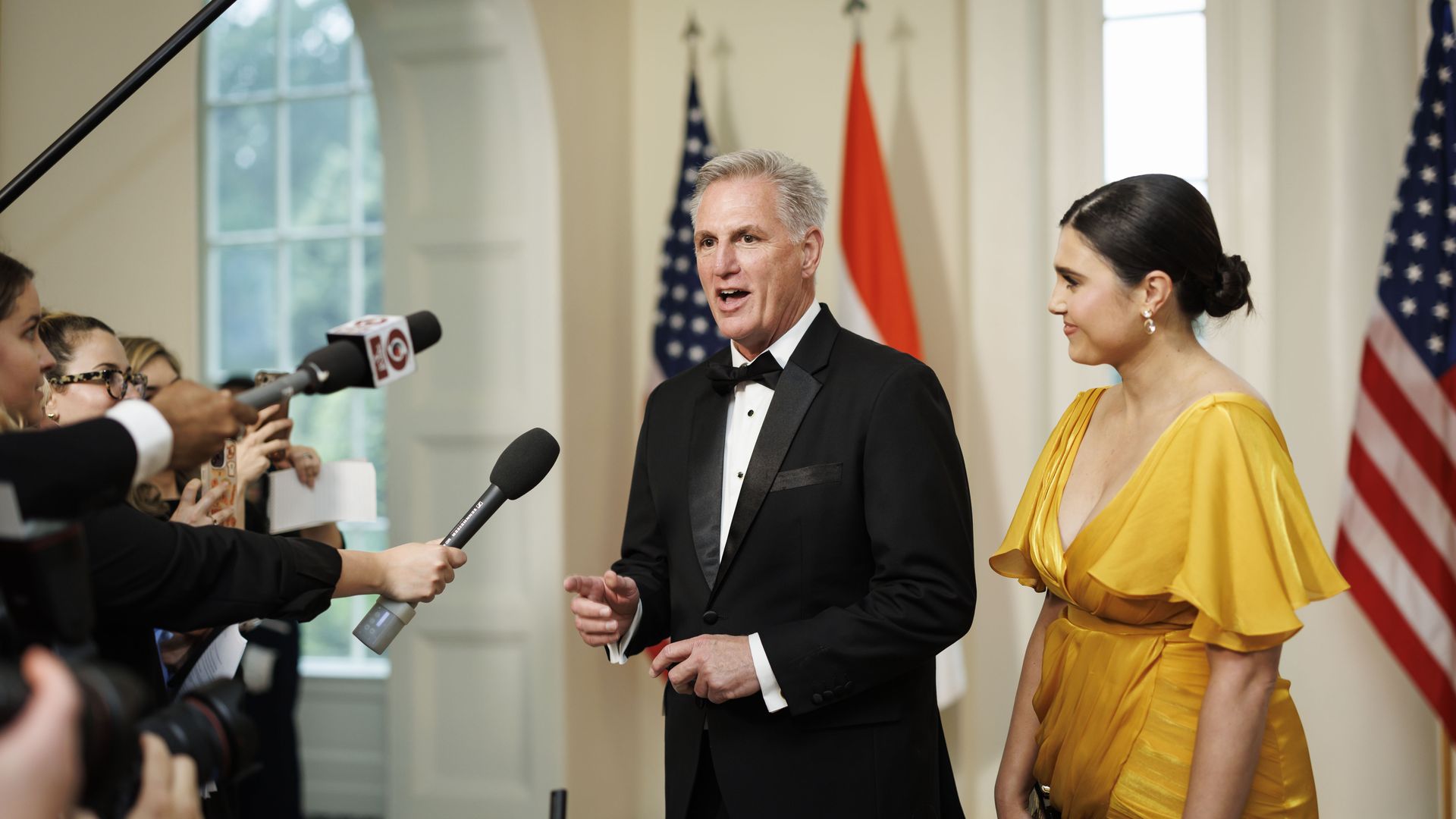 House Speaker Kevin McCarthy (R-Calif.) is threatening to open an impeachment inquiry into Attorney General Merrick Garland over the Justice Department's investigation into Hunter Biden.
Why it matters: It's a significant escalation of tensions as congressional Republicans rail against what they argue is a "sweetheart" plea deal for the president's son.
Hunter Biden has agreed to plead guilty to misdemeanor counts for not paying taxes in 2017 and 2018.
He's also agreed to enter a probationary agreement to a felony charge for owning a gun while being a drug user.
Driving the news: In a tweet on Monday, McCarthy honed in on allegations from an IRS whistleblower who testified that senior DOJ officials interfered in Delaware U.S. Attorney David Weiss' probe on Hunter Biden's behalf.
"If the whistleblowers' allegations are true, this will be a significant part of a larger impeachment inquiry into Merrick Garland's weaponization of DOJ," McCarthy said.
He also called for Weiss to "provide answers" to the House Judiciary Committee.
The context: Judiciary Committee Chair Jim Jordan (R-Ohio) sent Weiss a letter on Thursday asking about a June 7 letter Weiss sent the panel stating he had "ultimate authority" in the Hunter Biden investigation.
Gary Shapley, the IRS whistleblower, has claimed that Weiss told several people he lacked the authority to charge Biden outside Delaware and had requested special counsel status.
Jordan's letter asks who helped Weiss draft the letter, who instructed him to sign it, and the level of coordination he had with Garland or other DOJ officials.
The other side: Garland said at a press conference on Friday that Weiss was given "complete authority to make all decisions on his own" and "never" requested special counsel status.
The big picture: McCarthy's threat comes as House Republicans carry out a sprawling array of probes into the Biden administration and the alleged "weaponization" of the federal government and federal law enforcement.
Go deeper