DOJ rebuffs IRS whistleblower claims on meddling in Hunter Biden probe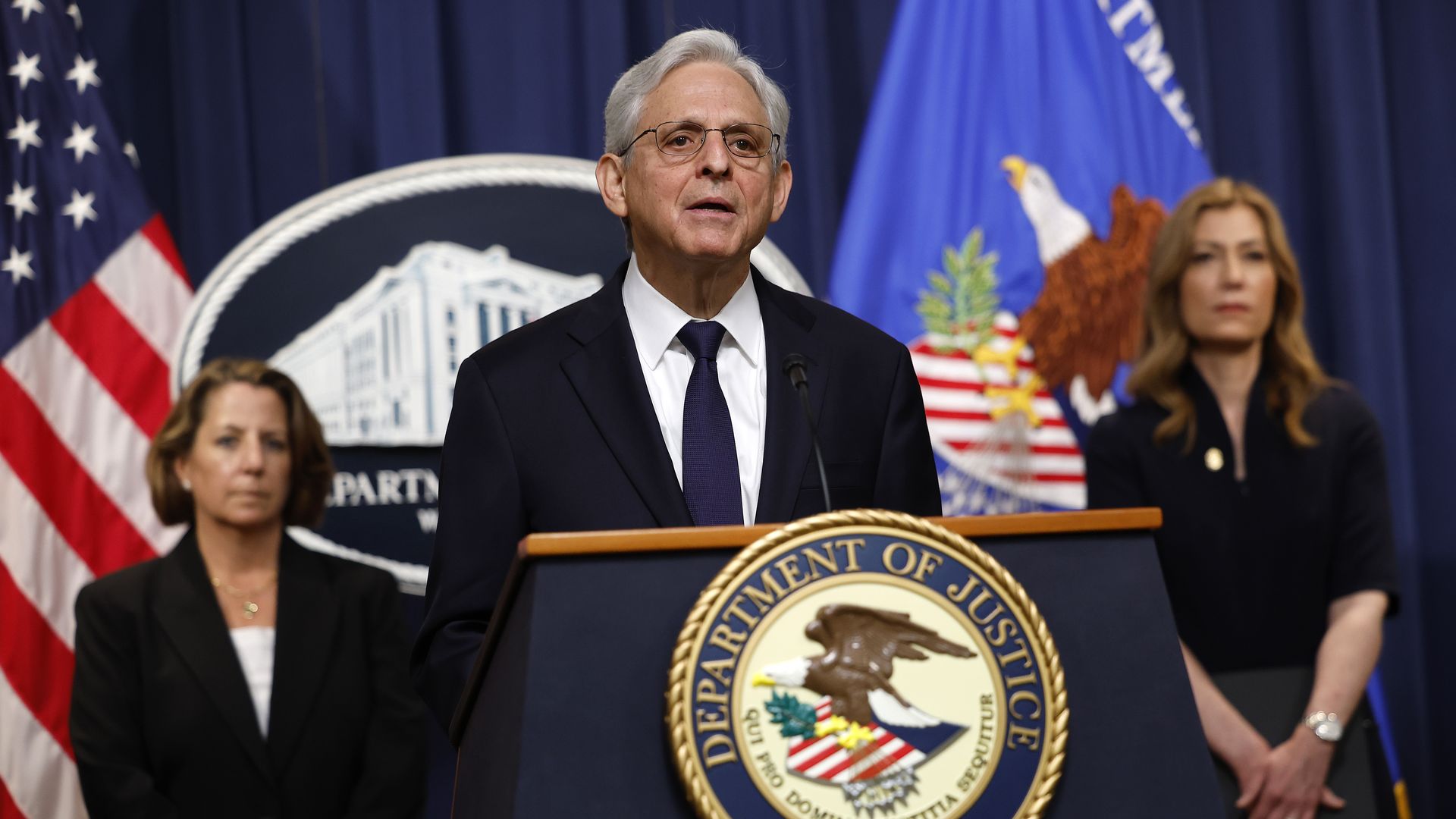 Attorney General Merrick Garland on Friday pushed back on allegations from congressional Republicans and IRS whistleblowers this week that the probe into Hunter Biden's taxes was hampered by political influence.
Driving the news: "I don't know how it would be possible for anybody to block him from bringing a prosecution given that he has this authority," Garland said Friday, referring to Trump-appointed U.S. Attorney David Weiss, who led the Hunter Biden investigation.
"He was given complete authority to make all decisions on his own," Garland said.
The big picture: IRS whistleblower testimony released Thursday by the House Ways and Means Committee alleged that the Justice Department worked to impede the investigation.
Garland on Friday also dismissed allegations that Weiss requested to be named a special counsel but was rejected by Garland.
"Mr. Weiss never made that request to me," Garland said.
Zoom out: Hunter Biden earlier this week agreed to plead guilty to not paying taxes in 2017 and 2018.
He will also enter into a probation agreement on a charge of illegally owning a gun while being a drug user, according to a court filing by the U.S. Attorney in Delaware.
What they're saying: Hunter Biden's attorney Chris Clark also dismissed the allegations on Friday.
"As his attorney through this entire matter, I can say that any suggestion the investigation was not thorough, or cut corners, or cut my client any slack, is preposterous and deeply irresponsible," Clark said in a statement.
"A close examination of the document released publicly yesterday by a very biased individual raises serious questions over whether it is what he claims it to be," Clark added.
Ian Sams, spokesperson for the White House counsel's office, said in a statement on Friday: "As we have said many times before, the President was not in business with his son."
"As we have also said many times before, the Justice Department makes decisions in its criminal investigations independently, and in this case, the White House has not been involved."
Go deeper: Hunter Biden's Rorschach test
Go deeper