House GOP drops plan to hold FBI director in contempt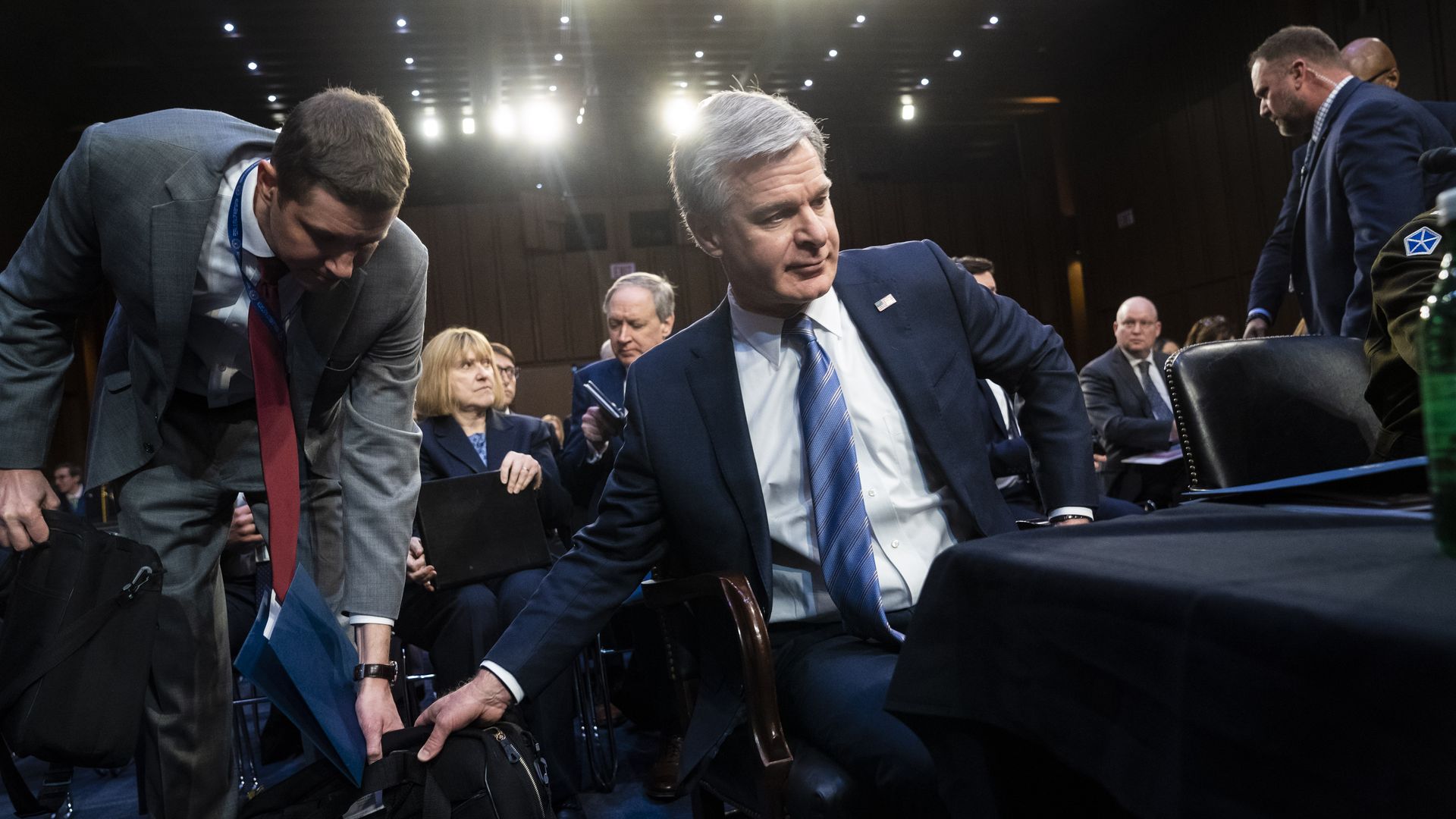 The Republican-led House Oversight Committee on Wednesday dropped its plans to advance a measure holding FBI Director Christopher Wray in contempt of Congress.
Why it matters: The contempt push was the closest House Republicans have come to direct action against an executive branch official as part of their vast array of probes into the Biden administration.
Driving the news: Oversight Committee Chair James Comer (R-Ky.) said in a statement the FBI accepted his demand to let all his panel's members review a 2020 document detailing allegations against President Biden.
"After weeks of refusing to even admit the FD-1023 record exists, the FBI has caved," Comer said, calling it "an important step toward conducting oversight of the FBI."
The committee's planned markup on its 17-page contempt resolution, planned for Thursday, has been removed from the schedule.
Context: Republicans have honed in on the document — which, they say, accuses Biden of taking payments from a foreign national in exchange for affecting policy decisions as vice president — to try to bolster their case that he and his family are corrupt.
FD-1023 forms are used to collect unverified reports from the FBI's confidential human sources but do not necessarily constitute proof of wrongdoing.
Comer and Ranking Member Jamie Raskin (D-Md.) received a briefing on the document on Monday, but came away with contradictory conclusions about its significance, Axios' Stef Kight reported.
The other side: Raskin said in a statement Wednesday the FBI told him Trump Justice Department officials evaluated the allegations in early 2020, but shut the assessment down later that year without further action.
"As Republicans' investigation into President Biden has uncovered no evidence of wrongdoing, they continue to attempt to discredit and dismantle the FBI to help prop up Donald Trump's poll numbers," Raskin said.
Go deeper