McCaul threatens legal action to get Afghanistan cable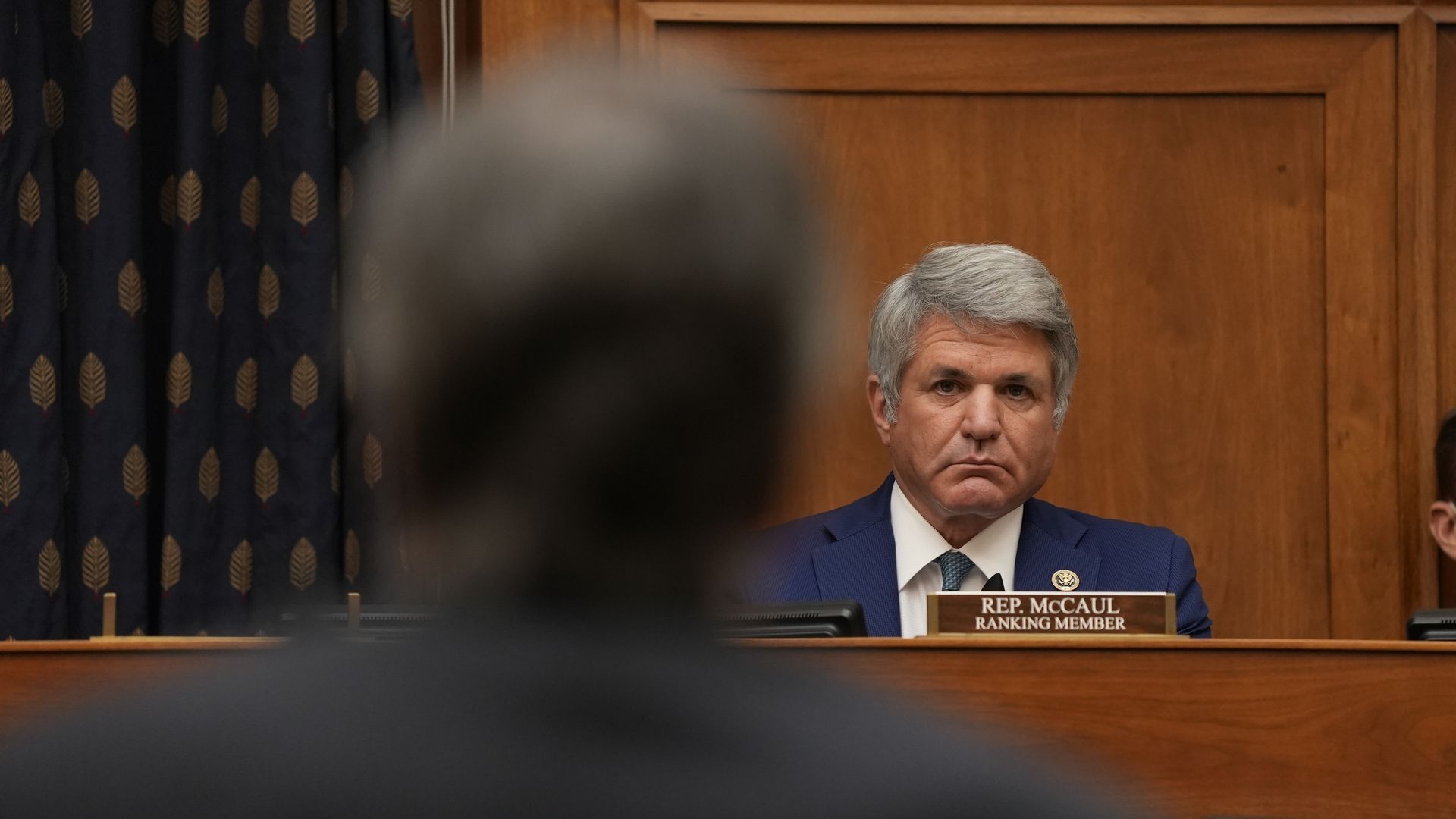 House Foreign Affairs Chairman Michael McCaul (R-Texas) is threatening to pursue legal action against Secretary of State Antony Blinken if the State Department doesn't comply with a subpoena for an internal cable about the U.S. withdrawal from Afghanistan.
Why it matters: McCaul's threat escalates an unprecedented effort by House Republicans to obtain sensitive information as part of their probe into the chaotic U.S. exit in the summer of 2021.
"The Department is now in violation of its legal obligation to produce these documents and must do so immediately," McCaul wrote in a letter addressed to Blinken, dated Friday.
The State Department has until the evening of May 11 to produce the document under a subpoena issued by McCaul's panel.
After that, McCaul's letter said, "the Committee is prepared to take the necessary steps to enforce its subpoena, including holding you in contempt of Congress and/or initiating a civil enforcement proceeding."
Between the lines: The House GOP investigation into the Biden administration's withdrawal from Afghanistan has hinged on a July 2021 dissent memo that reportedly warned about the potential fall of Kabul to the Taliban if troops withdrew.
State has briefed members of Congress about the cable and provided summaries, but not the cable itself — despite the March subpoena.
"[I]t is inherently problematic for the Department, which is the subject of the Committee's investigation, to be permitted to withhold key material evidence and substitute its own abbreviated characterizations," McCaul wrote.
McCaul offers ways of addressing some of the agency's security concerns about releasing the cable, including redacting officials' names or other identifying information.
The big picture: This isn't the first time McCaul has pressured the State Department to be more forthcoming with its information and analysis of what went wrong in Afghanistan.
Last month, the chairman called on Blinken to declassify and make public a sensitive, 87-page review of the U.S. withdrawal.
The White House acknowledged in its summary of the classified reports that its evacuations from Afghanistan should have begun sooner — but largely placed blame on the Trump administration, which had reached an agreement with the Taliban for the U.S. withdrawal.
What they're saying: "It's unfortunate that despite having received a classified briefing on the dissent channel cable, as well as a written summary, that the House Foreign Affairs Committee continues to pursue this unnecessary and unproductive action," a State Department spokesperson told Axios in a statement.
"Nevertheless, we will continue to respond to appropriate oversight inquiries and provide Congress the information it needs to do its job while protecting the ability of State Department employees to do theirs."
Go deeper