Updated Jun 20, 2023 -

World
Biden refers to China's Xi as a dictator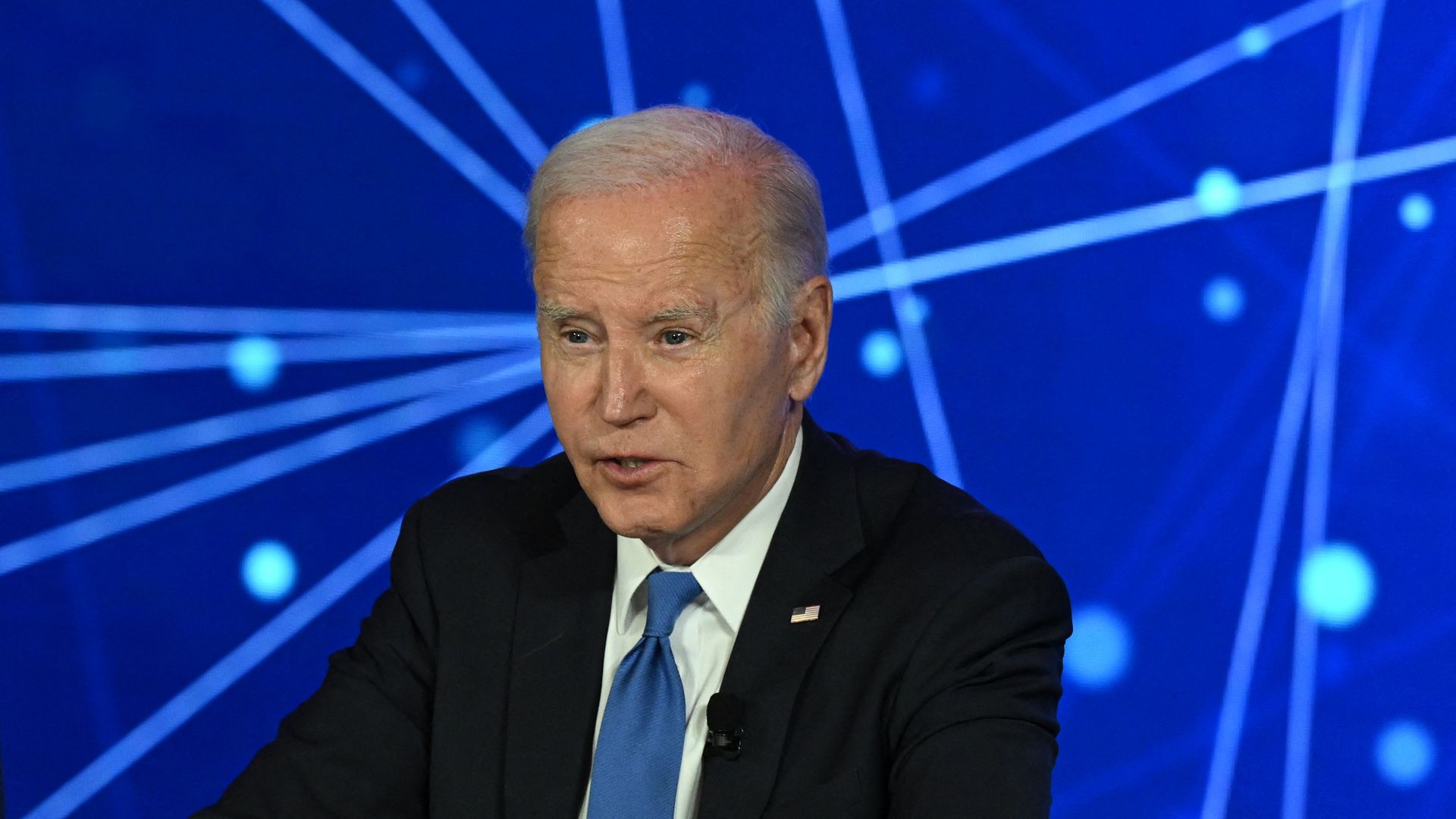 President Biden referred to Xi Jinping as a dictator Tuesday after U.S. Secretary of State Antony Blinken met with China's leader on a trip to Beijing that was aimed at reducing diplomatic tensions, per a pool report.
Driving the news: "The reason why Xi Jinping got very upset in terms of when I shot that balloon down with two box cars full of spy equipment is he didn't know it was there," Biden said at a fund-raiser in Kentfield, California about the Chinese balloon that the U.S. shot down over Atlantic Ocean in February.
"That was the great embarrassment for dictators, when they didn't know what happened. That wasn't supposed to be going where it was," Biden said, according to the pool report.
"It was blown off course up through Alaska and then down through the United States and he didn't know about it. When it got shot down he was very embarrassed and he denied it was even there."
Of note: Biden said what Xi "was really upset about" was the Quad strategic security group that comprises the U.S. Japan, Australia and India. But he reasured the Chinese leader they weren't trying to surround China, "we're just trying to make sure the international air and sea lines remain open."
The U.S. president praised Blinken for doing a "good job" on his two-day trip to Beijing.
"We're in a situation now where [Xi] wants to have a relationship again.... it's going to take time."
The big picture: Blinken met with a series of Chinese officials in addition to Xi as he became the first U.S. secretary of state to visit China in five years.
Both nations have pledged to continue with high-level discussions to stabilize ties and restore normal channels of communication.
What they're saying: The U.S. State Department published a video on Twitter Tuesday night with the comment that Blinken had concluded "a candid, constructive round of talks" with Beijing's leadership.
It emphasized that the relationship between Washington and Beijing "is profoundly consequential" and that direct diplomacy "is the best way to advance U.S. interests and values and responsibly manage competition."
Beijing did not immediately respond to Biden's comments.
Editor's note: This article has been updated with new details throughout.
Go deeper