Biden could lose first two '24 contests to RFK Jr.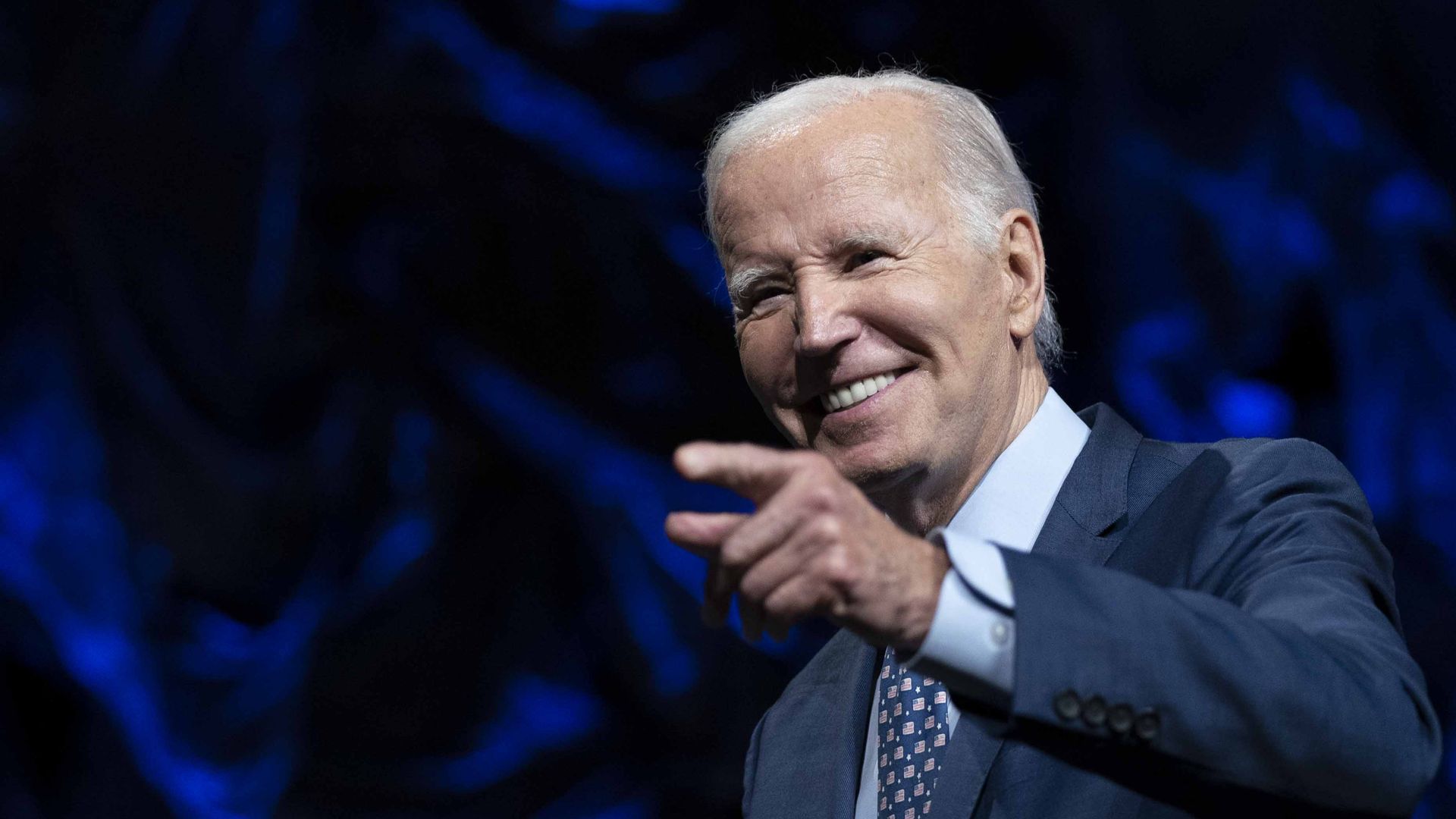 President Biden is almost certain to be Democrats' pick for president in 2024, but he might not win the first two contests of the primary season if they're in the traditional first-to-vote states of Iowa and New Hampshire — a scenario that seems increasingly likely.
Driving the news: Biden's team is indicating he won't be on the ballots in those states if they vote before South Carolina, his choice to have the first primary.
Why it matters: Democrats in Iowa and New Hampshire could defy Biden and move ahead with their contests — even as the party warns it will strip them of their national convention delegates if they jump the gun.
That sets up a scenario in which Robert F. Kennedy Jr. or another long-shot Democrat could win those states — and embarrass the president.
State of play: Since Biden's surprise decision last December to make South Carolina the first state in Democrats' 2024 season with a primary on Feb. 3, New Hampshire Democrats have openly bashed the White House and the Democratic National Committee.
In touting South Carolina to kick off the primary season, Biden's team has said it wanted voting to start in a racially diverse state to give minorities more of a say in early presidential contests.
New Hampshire was about 87% white in the 2020 Census, while Iowa was about 83% white. South Carolina was about 62% white.
Biden also has fond memories of South Carolina, where his primary victory in 2020 propelled him to the Democratic nomination. He has struggled in Iowa and New Hampshire contests in the past, and his team saw political security in pushing for South Carolina to vote first.
Between the lines: Top Iowa and New Hampshire Democrats fume that the DNC's lengthy process for determining the primary calendar — which included long written proposals, presentations, and travel — felt like needless theater for a pre-determined outcome.
Biden's proposed calendar stunned many top Democrats — even DNC chair Jamie Harrison, who is from South Carolina, said he wasn't given a heads-up before the decision.
Sen. Jeanne Shaheen, the senior senator from New Hampshire, told Axios: "I believe the DNC's process was flawed and that top party officials had their own agenda from the start."
A senior Iowa Democrat echoed Shaheen, saying: "We are rule followers and want to be part of the process, but we did everything the DNC asked and we got no consideration."
Mo Elleithee, a member of the party's Rules and Bylaws Committee and a longtime Democratic strategist, defended the process.
"We're seeing a trend in politics where some people just claim the whole system is rigged when they don't get their way," Elleithee said. "That's not the case here."
Jim Messina, Barack Obama's 2012 campaign manager, added: "Even if a candidate is going to win the first mythical first states of Iowa and New Hampshire, it's not going to matter."
What's next: If Biden isn't on the ballot, some Democrats have floated a write-in campaign in Iowa and New Hampshire.
Biden's campaign declined to say whether it would support such an effort.
The DNC's Rules and Bylaws Committee will review the party's primary plan Friday in Minneapolis.
The early state calendar has not been fully set because of complicated mix of state laws, DNC rules, and state party proposals.
Go deeper