EV charging networks jump on the Tesla bandwagon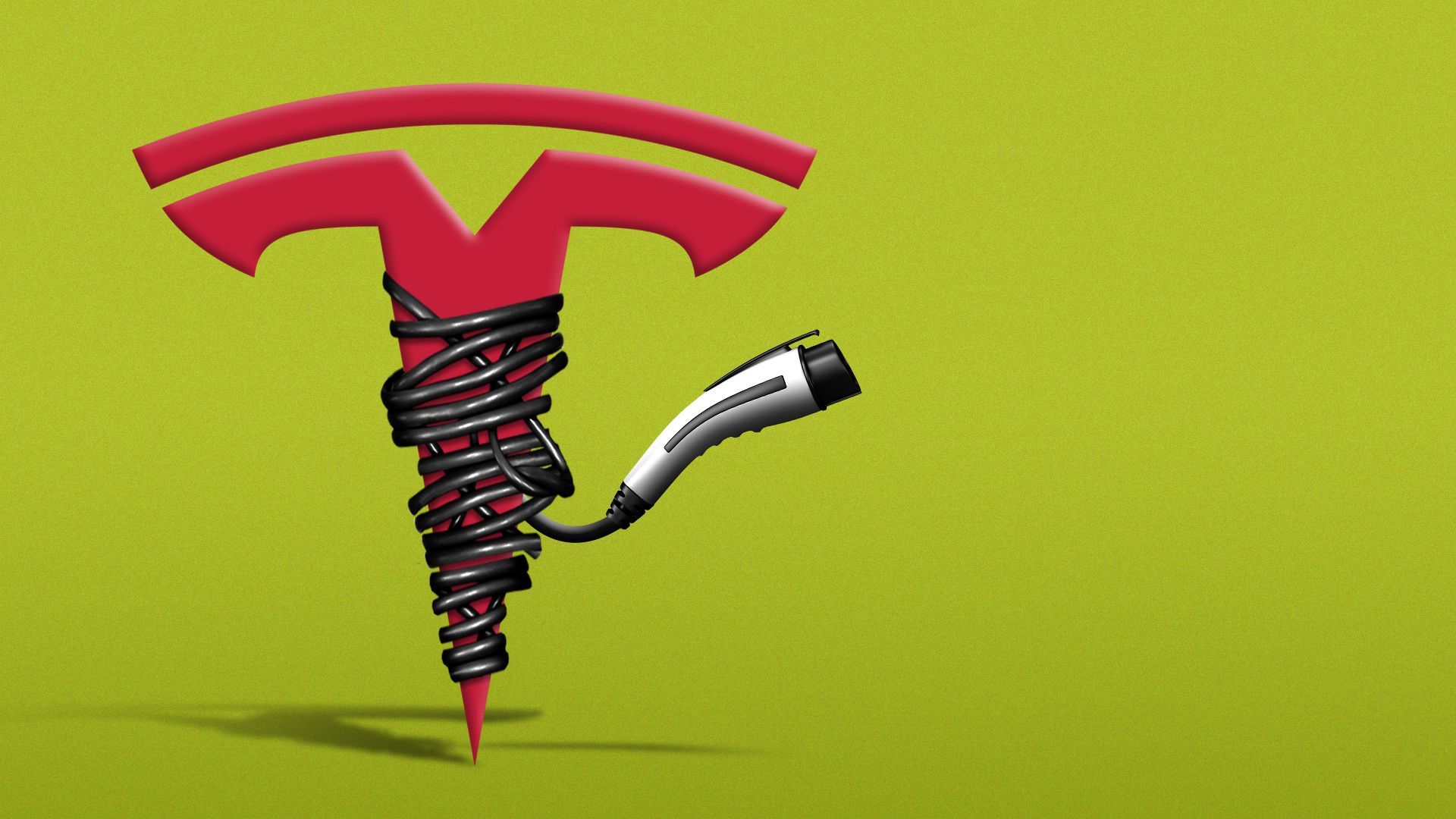 Now that General Motors and Ford have pledged to adopt Tesla's electric vehicle (EV) charging standard, other industry players are lining up behind it too —  even faster than we predicted they would.
What's happening: Several major charging networks, including EVgo and ChargePoint, have jumped on board, saying they'll support the Tesla connector, too.
Notably missing: Electrify America, which so far isn't announcing a change. "We listen to our customers and continue to evaluate the market, including this development," the company said.
Why it matters: Having a universal charging standard — rather than one for Tesla and another for the rest of the EV industry — will make charging easier for consumers and accelerate EV adoption in the United States.
Yes, but: It's not just about adding a Tesla-style plug to existing infrastructure — which can be a little balky, as my husband and I discovered during our winter EV road trip.
The networks will have to improve their reliability and add seamless software, too, in order to match the dependability of Tesla's Supercharger network.
Flashback: Last year Tesla opened its proprietary technology to others — relabeling it as the "North American Charging Standard" — and urged the rest of the industry to adopt it.
It looks like that's starting to happen.
Go deeper