North Dakota Gov. Doug Burgum launches longshot presidential bid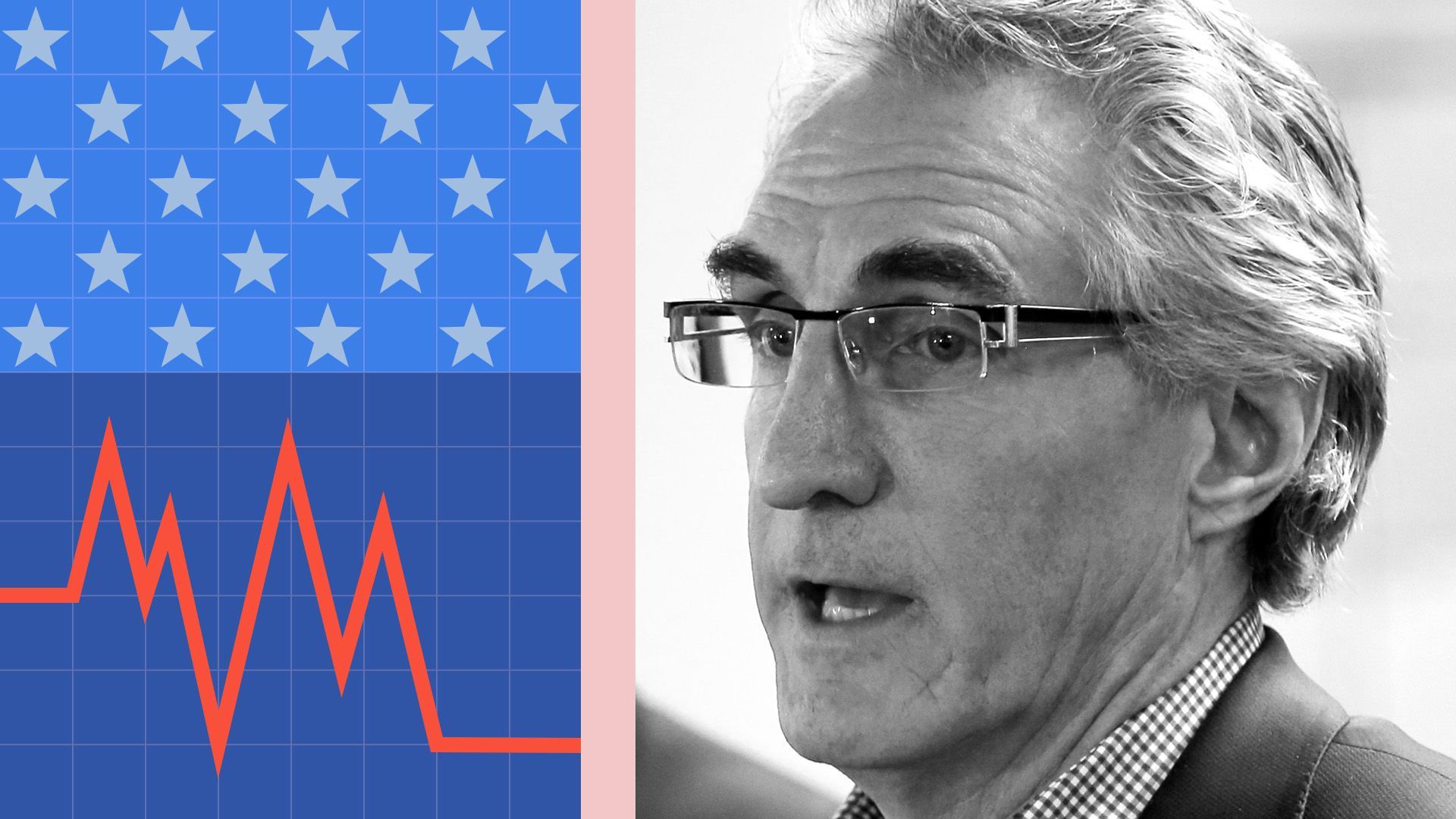 North Dakota Gov. Doug Burgum this week said he'll seek the Republican Party's presidential nomination, first via a Wall Street Journal op-ed and then at a Wednesday event in Fargo.
The big picture: Yesterday we discussed how some venture capitalists are supporting a longshot presidential candidate in RFK Jr. Now there's a longshot presidential candidate who used to be a venture capitalist.
History: Burgum in 1983 founded accounting software company Great Plains Software, which Microsoft acquired in 2001 for $1.1 billion.
He'd remain with Microsoft until 2007, after which he and his son James launched a venture capital firm called Arthur Ventures (named after the small farming town where Burgum was raised).
Arthur Ventures focuses on B2B software startups based outside of Silicon Valley. It's raised around $1.1 billion for its funds, including $300 million for its fifth flagship fund and $170 million for its fourth growth fund earlier this year.
What they're saying: Patrick Meenan, a general partner with Arthur Ventures who previously worked on M&A deals for Microsoft, says of Burgum: "His entrepreneurial spirit, software expertise, and experience building market-leading businesses have had a long-lasting impact on our firm. Doug stepped back from a day-to-day role in 2016 in conjunction with his run for Governor of North Dakota and solely serves in a limited partner role today."
The big picture: Burgum is eschewing social issues to focus his campaign on energy and the economy, even joking in his kickoff speech that "woke" to North Dakotans just means waking up at 5am.
The bottom line: Burgum may look at RFK Jr.'s paltry poll numbers and name recognition with envy, prompting speculation that his real goal is to raise North Dakota's economic profile. But Burgum does have a small-town success story that could play in Iowa, and the personal fortune to stick with it.
Go deeper