North Dakota Gov. Doug Burgum announces 2024 presidential campaign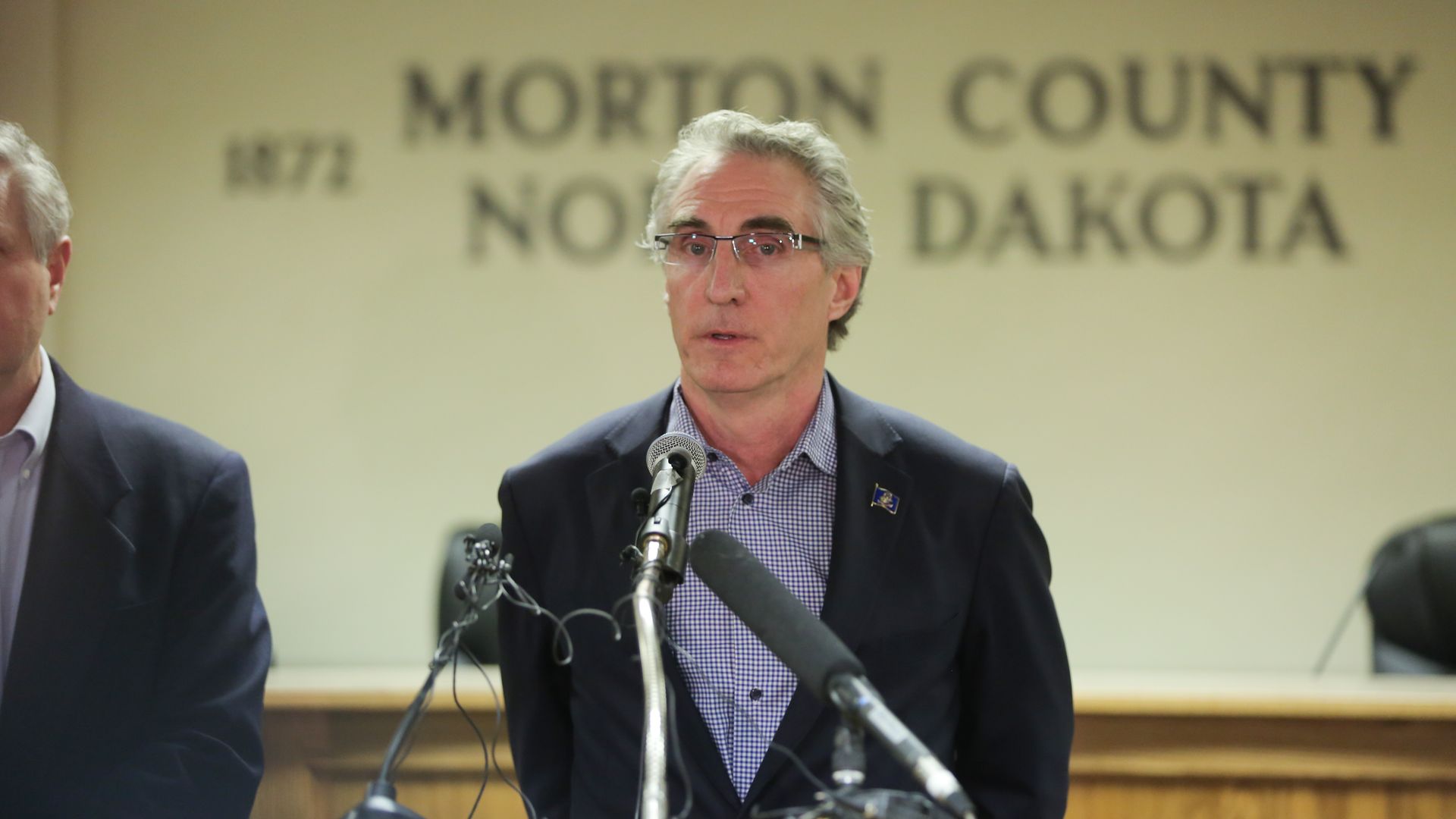 North Dakota Gov. Doug Burgum announced on Wednesday that he is seeking the 2024 Republican presidential nomination.
The big picture: Burgum, 66, joins an already crowded Republican field that is currently led by former President Trump and includes Gov. Ron DeSantis, former Vice President Mike Pence, former New Jersey Gov. Chris Christie, Sen. Tim Scott and former UN ambassador Nikki Haley.
A former software entrepreneur, Burgum has been governor of North Dakota since 2016, winning re-election in 2020.
Driving the news: Burgum announced his candidacy in a Wall Street Journal op-ed, noting he'd "literally bet the farm" back in the 1980s to help launch the software company that built his fortune.
Burgum's campaign released a video Monday previewing a Wednesday campaign announcement.
"A kid from small-town North Dakota. That's America," Burgum said in the video, which also touts his background as a "small-town boy, turned self-made world-class business leader. "
"Anger, yelling, infighting, that's not going to cut it anymore," Burgum said. "Let's get things done."
"I grew up in a tiny town in North Dakota. Woke was what you did at 5 a.m. to start the day," he said in the video.
State of play: Burgum does not have the national recognition as some of his competitors, but earlier this year he told The Forum, a news site in Fargo, North Dakota, that voters are "yearning for some alternatives right now."
"All the engagement right now is occurring on the edge," he said.
Burgum started Great Plains Software in 1983, which was later acquired by Microsoft in 2001.
Go deeper... 2024 Republicans eye new abortion battle lines
Go deeper