Silicon Valley's loudest moguls get behind RFK Jr.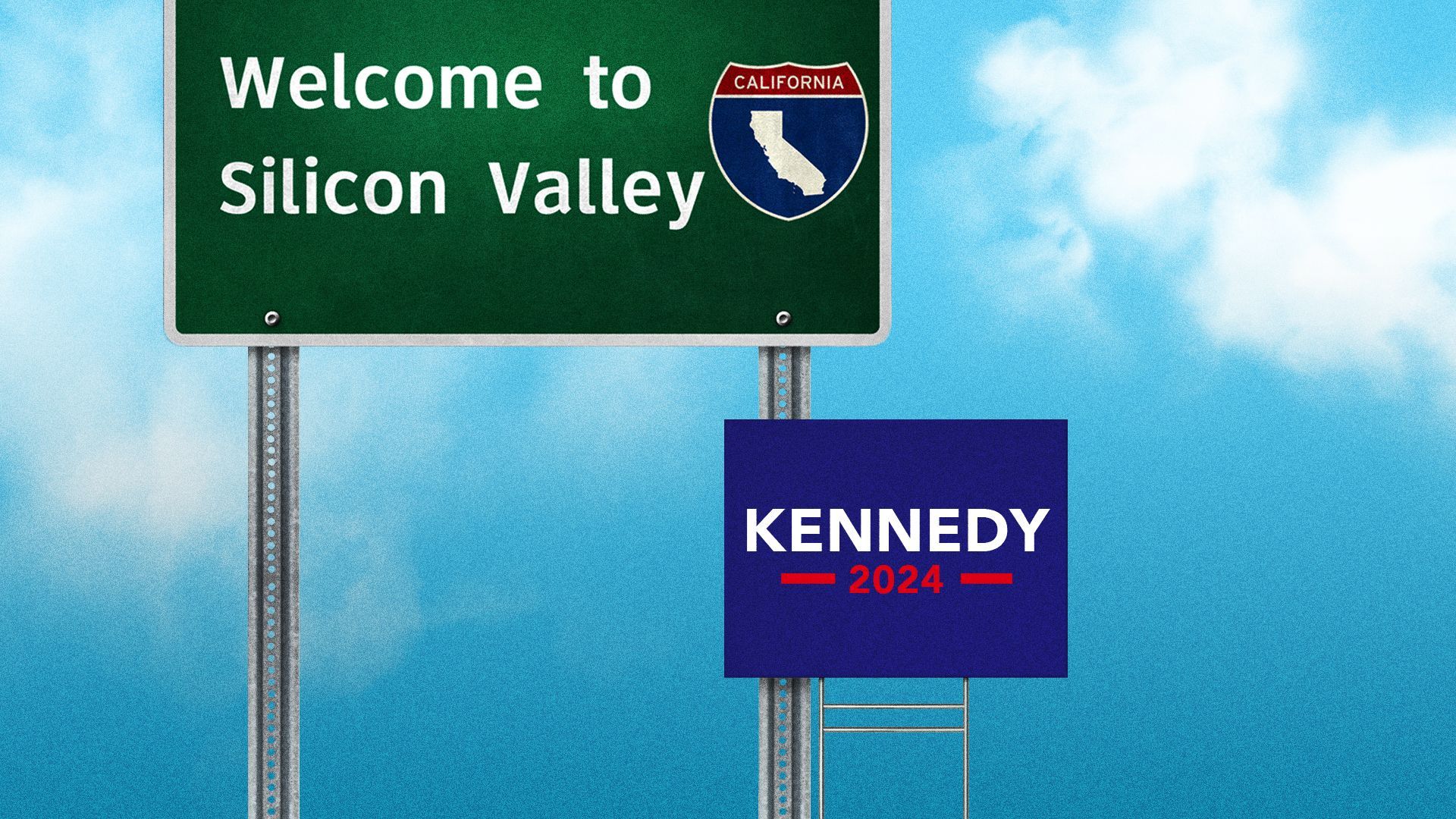 Several of Silicon Valley's noisiest tech moguls have begun to support the candidacy of Robert F. Kennedy Jr., the vocal anti-vax activist who's challenging President Biden for the Democratic Party nomination.
Why it matters: This could increase pressure on Biden to debate Kennedy, something he's thus far declined to entertain.
Driving the news: Jack Dorsey endorsed RFK Jr. last week, while venture capitalists and popular podcasters David Sacks and Chamath Palihapitiya next week will jointly host a fundraiser in the Bay Area.
Elon Musk also hosted RFK Jr. on a Twitter Spaces event earlier this week, a platform he's offered to all presidential candidates.
The big picture: These are intrinsic contrarians supporting a long-shot presidential candidate whose last name is matched only by his baggage.
Behind the scenes: Next week's fundraiser includes a cocktail hour and then a smaller dinner, hosted by Sacks and his wife and Palihapitiya and his fiancé.
Palihapitiya tells Axios that he's been "surprised" by how positive the invitation response has been, including "a lot of people maxing out."
What to know: RFK Jr. is the nephew of former President John F. Kennedy and the son of former U.S. Attorney General Robert Kennedy, both of whom were assassinated.
He spent most of his career as an environmental lawyer and activist.
But he's become better known as a loud proponent of debunked claims that vaccines cause childhood autism, and has helped push other anti-vax conspiracy theories into the mainstream.
What they're saying: "He's going to hopefully have lots of time to explain what he believes [about vaccines] in enough nuance," argues Palihapitiya, who adds that RFK Jr. "is allowed to have beliefs I don't 100% agree with."
Palihapitiya also stressed that while RFK Jr. is "really dynamic and credible," his support is also being driven by a belief that Democratic Party voters need to see Biden debate in order "to know he's ready for another four years."
The bottom line: A handful of Silicon Valley elites won't determine the presidential nominee, let alone topple an incumbent president. But they could help narrow the money gap and keep Kennedy in the race longer than a typical long shot.
Go deeper